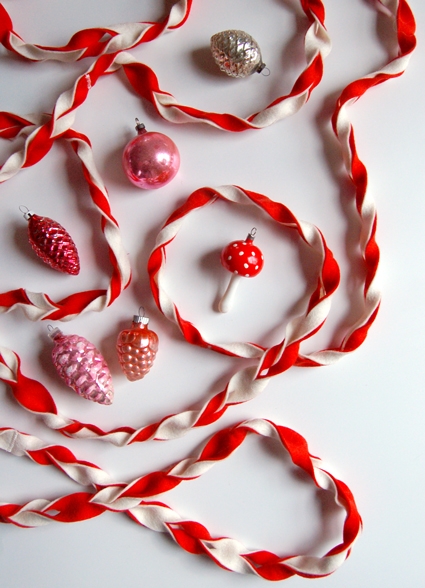 to whip up one very special thing!) we thought we'd offer up a list of ready-to-go gifts for all the sewists, knitters and crafters in your life. These lovely items would be welcome under any creative person's tree!
Sajou Retours du Nord Box Set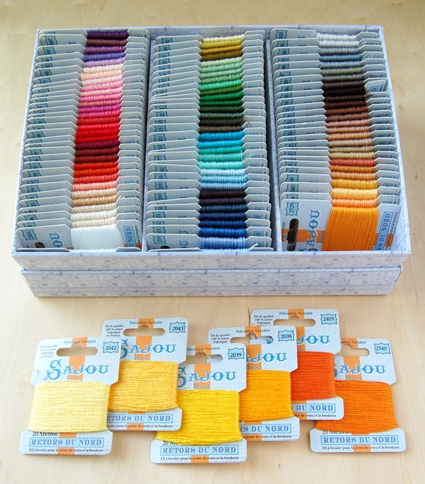 Sajou Retours du Nord Box Set for Christmas! It is a set of 96 colors of superior quality, 4-ply cotton embroidery thread from France. It comes arranged in rainbow order, and in an absolutely charming blue box. It would be such a special gift for anyone who loves to embroider or who simply enjoys surrounding themselves with color.
Sajou Scissors
Sajou Scissors are our new favorite things. They are hot forged and hand-finished to perfection by a tiny family owned company in France. Basically they are the ultimate scissors! If you're looking for a general small fabric scissor we would recommend the Ciseaux Rouennaise, (above, on the left) which are fabulous for cutting small pieces of fabric and felt. The Charmes scissors (above, top right) are perfect for cutting thread in embroidery, needlepoint and crewel, and would be great for knitters or sewists too. The Hare Scissors (above, bottom right) are as beautiful as they are functional. They have an extremely sharp point, which is great for embroidery, needlepoint and cross-stitch, and they have a lovely rabbit shape. They are whimsical and totally amazing.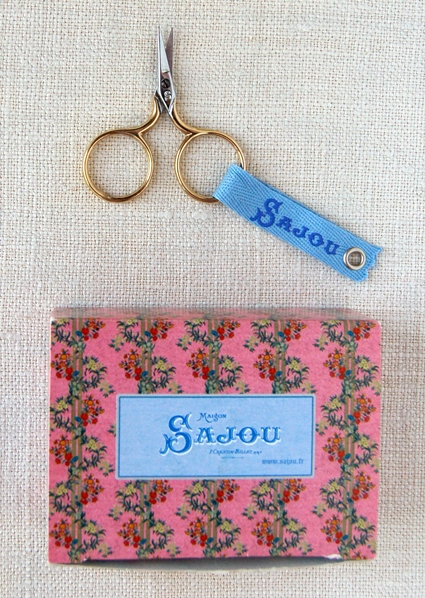 Ciseaux Petit Monstres are the some of the most unique and special scissors around. They have large handles to make them easy to cut with, but very small blades, which make them perfect for cutting embroidery threads and yarns. Each of these scissors come in a lovely floral box with a cotton Sajou tag making them a perfect gift!
Graphite Objects
These beautiful graphite sculptures made by hand by artist A.S. Batle are made of a very special graphite that draws like a pencil but doesn't rub off on your hands. They make a show stopping and unique gift for writers, artists, dads, husbands, sisters, and teachers. We love the idea of keeping one of these by a note pad in the kitchen to write down messages or shopping lists, making these every-day activities more special.
Purl Soho Kits
Super Easy Baby Blanket Kit which comes in an amazing rainbow of color palettes, from bright pinks, to deep blues, as well as some great unisex options. This would be such a special gift for an expectant mom who loves to knit. It's also easy enough to knit that it would be appropriate for an absolute beginner knitter.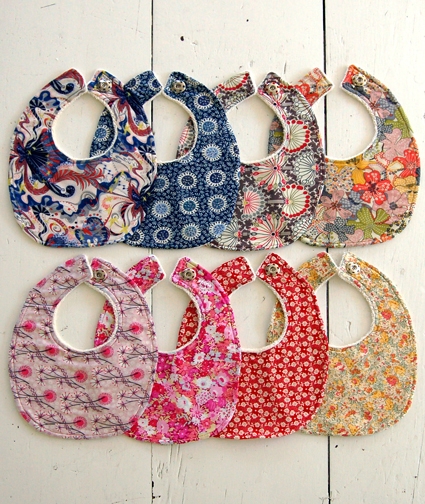 Liberty Baby Bib Kits, which combine the stunning detail and beauty of Liberty Tana Lawn fabric with the useful cosiness of Organic Terry Cloth to make a set of four delightful baby bibs. This would make a perfect gift for a crafty-mom (or grandma)- to be!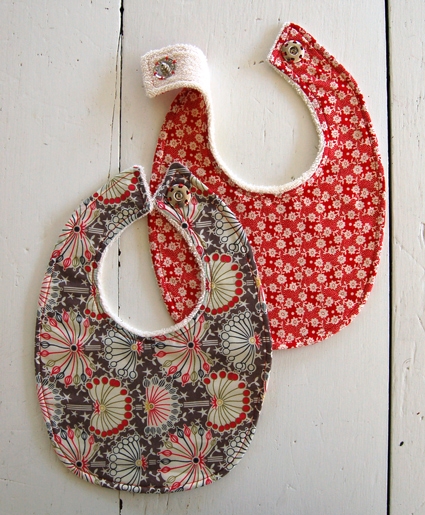 Bags
Bags are something that every knitter, sewist, and crafter can't get enough of. There is always a need for a storage bag to organize a new project or a re-usable shopping bag to carry new yarn, fabric or tools.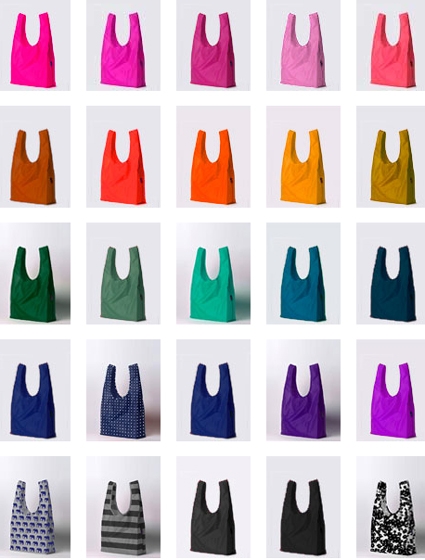 right here.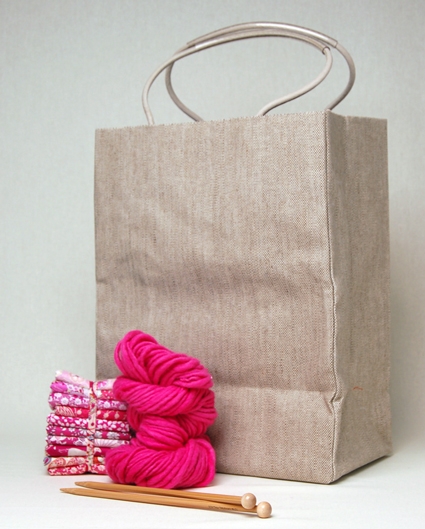 Brave Brown Bag. These waxed canvas bags, designed to look like a classic paper shopping bag, are a perfect carry-all. They come in so many beautiful colors and great sizes. They are weather proof and sturdy enough to be used every day as a general handbag.
Crewel Kits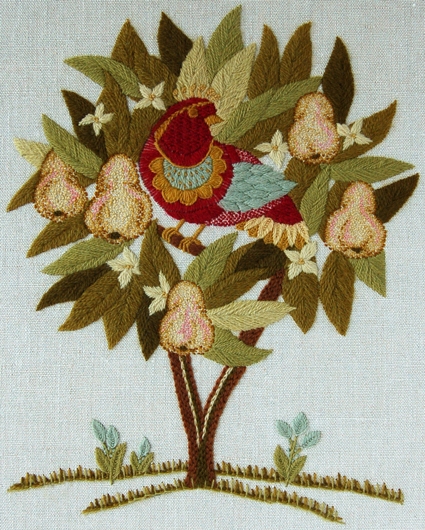 crewel kits are a perfect gift for anyone who is interested in needlework, they're perfect for beginners and also more experienced stitchers. The kits are universally simple to sew and have a pretty, vintage look. Best of all they come with everything you need to make them, from the printed fabric, to the directions to the wool thread.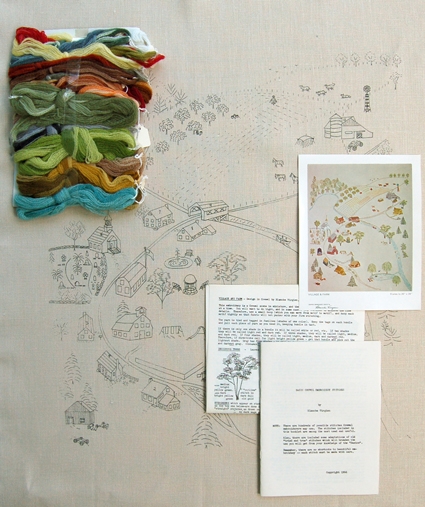 Crewel Kit post here.
Needlepoint Canvases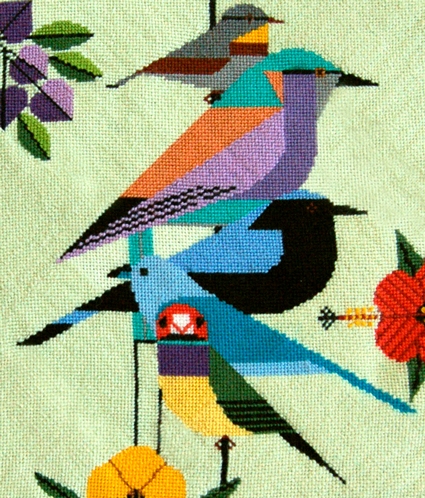 needlepoint post here.
Pre-Cut Fabric Bundles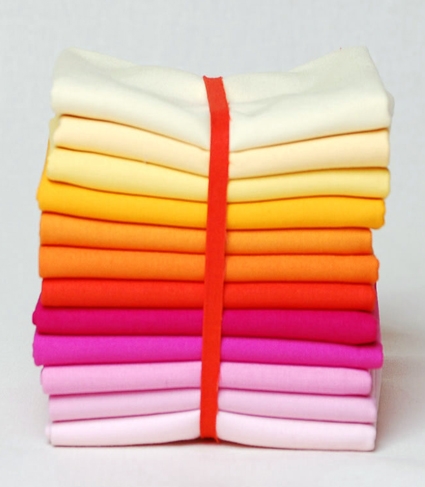 Spectrum Bundles. These collections of 12 beautifully coordinated fabrics will surely be appreciated as solid colors are something that quilters always need.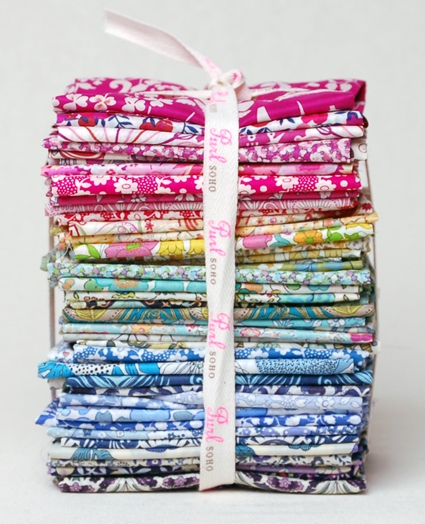 right here.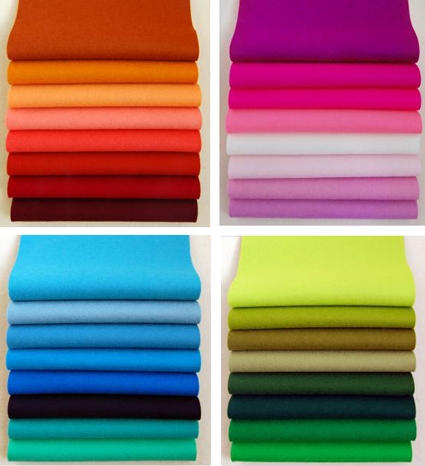 bundle of 100% Wool Felt. Our wool felt comes in an incredible range of beautiful, saturated colors and is a favorite for craft sewing since it doesn't require any hemming. This would be an excellent gift for a crafty kid who is just learning to sew!
Gift Cards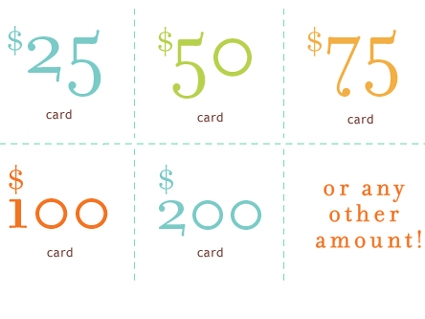 classes!
Shipping Info and Holiday Store Hours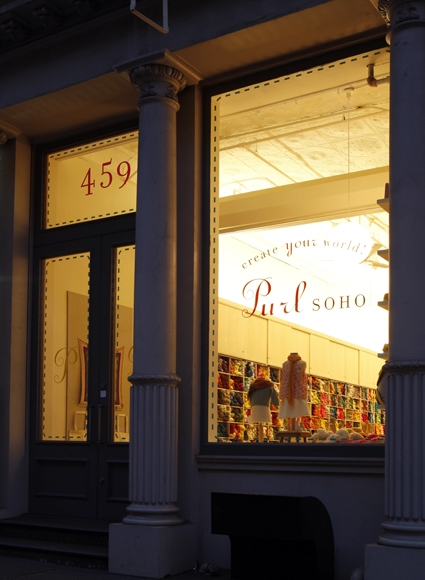 Special thanks to Marty Hyers for this lovely shot of our store at night!If you are ordering Christmas gifts online, please be sure to check out the shipping deadlines below:
Orders placed from December 16th- 21st should select Expedited Shipping for a guaranteed delivery date before Christmas.
Orders placed from December 21st- 23rd should select next day air for a guaranteed delivery date before Christmas.
UPS is not shipping on December 24th so purlsoho.com will be closed that day.
Also please note that our New York City Store will be closed from Friday December 24th through Sunday December 26th so that our employees can spend the holiday with their families. We will reopen with regular hours at noon on Monday December 27th.
Merry Christmas from everyone at Purlsoho.com, Purl Soho, and The Purl Bee!