Buy Our Nine-Note Bundles For 25% Off
15% Off Your First Order Of Purl Soho-Brand Goods
Stock Up For Fall Knitting!
We're finally feeling a bite in the air, and it's time to get ready for what will surely come... Pick up some skeins of squishy goodness with 25% off all Purl Soho-brand yarns!
Special

25 colors

Purl Soho

25% OFF

Limited Time Offer

25 colors

Purl Soho

Regular Price

$18.00

$14.40

20% OFF

While Supplies Last
Check Out Our Latest Projects VIEW ALL
Look what we've been up to! Browse these hot-off-the-needles projects and get inspired to make something beautiful!
Tons Of Tutorials! VIEW ALL
Never let a new stitch or cast-on hold you back. From beginner basics to advanced techniques, we'll walk you through every step!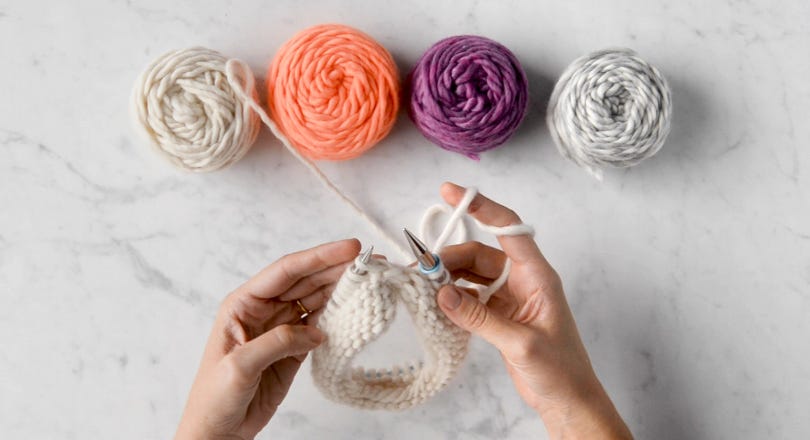 Our Favorite Customer Reviews
I adore Purl Soho! Beautiful yarn, amazing customer service, and lots of creative inspiration. The team at Purl Soho is always ready to answer questions or help out with orders. So glad my daughters introduced my to this wonderful company.
Debbie Kaesshaefer
August 1, 2022
Purl Soho is great! Their free patterns are wonderful, and their yarn is amazing. I've ordered yarn, kits, and notions--everything is of superior quality, and their customer service is outstanding!
Bridgett Blaque
June 30, 2022
I can't applaud Purl SoHo enough. They are very helpful with their products, patterns, orders and anything that you have a question about. I have been doing business with them for many years. Merchandise is shipped promptly and in excellent condition. They always assist you with any pattern question. They even help you with finding discontinued items trying their best to find them. If I could I would give them ???? Stars! You Rock purl soho! Respectfully A Long Time Customer Deborah
Deborah Haley
June 7, 2022
Shopping with Purl Soho is consistently a great experience. Their products are highest quality and always arrive well packed and in a timely manner. Purl Soho provides excellent customer service. I am a repeat customer for well over a decade and will continue to be in the future.
Ridie Ghezzi
August 3, 2022
Get Inspired By What Our Community Is Creating!
#PurlSoho #PurlSohoBusyHands