Check Out Our Latest Free Patterns! VIEW ALL
Look what we've been up to! Browse these hot-off-the-needles projects and get inspired to make something beautiful!
Beautiful Yarn For Beautiful Knitting! VIEW ALL
5 seasonal favorites from our amazing collection of 43 yarns, available in over 700 gorgeous colors. Our natural fibers feel amazing in your hands and add depth and beauty to your knitting!
53 colors

21 colors

New Colors

24 colors

36 colors
Check Out Our Latest Free Patterns! VIEW ALL
Look what we've been up to! Browse these hot-off-the-needles projects and get inspired to make something beautiful!
Check Out Our Latest Projects VIEW ALL
Look what we've been up to! Browse these hot-off-the-needles projects and get inspired to make something beautiful!
20% Off Your First Order Of Purl Soho-Brand Goods
Tons Of Tutorials! VIEW ALL
Never let a new stitch or cast-on hold you back. From beginner basics to advanced techniques, we'll walk you through every step!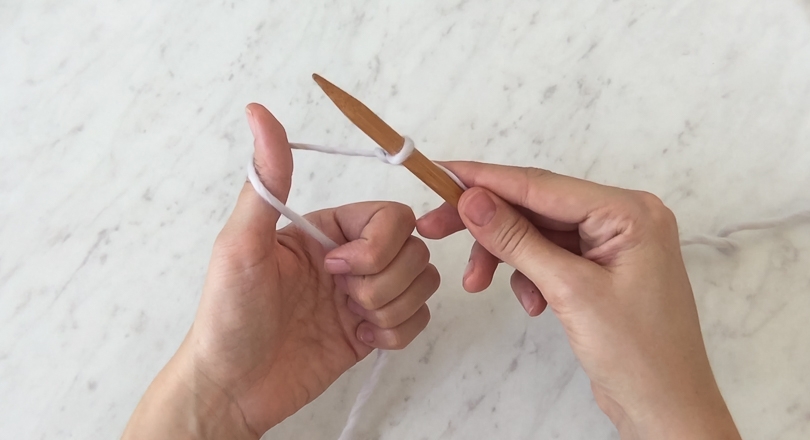 Our Favorite Customer Reviews
Thank you! I still can't believe that something I thought was going to be 'a miracle', really happened. The kindness and thoughtfulness shown is ONE reason why Purl Soho continues to strive. As you know, many knitting stores didn't survive the challenges of COVID. Of course, having such quality yarns is the main reason for your survival. But the sincerity and thoughtfulness expressed by you and others gives Purl Soho a big, warm heart. It's amazing that even as an online only store, you have continued to support customers with warmth and kindness. Testimony to people like you and your colleagues. So, one more time, I'm grateful for your help, kindness. We are all connected and you are a grand example of this blessing.
Zulma Soto
November 7, 2023
I've been a big fan of the store before it closed and now the online store. Their patterns are clear and creative. Their customer service is always over the top - - kind, patient and helpful. Each employee I've talked with, usually by phone or email since I live on the west coast, is wonderful. Cheery, competent and invested in my project success. The sales are compelling for the nudge a knitter might need towards beginning a project. Tutorials, Knit-Alongs, abundance of yarn choices, etc will hopefully keep and even expand their position in the marketplace.
Elizabeth B.
August 7, 2023
Their Soho store may have closed, but their hearts are OPEN! Purl Soho has the best online tutorials, and an amazing selection of squishy cozy yarns in the BEST colors. And customer service? Get out!!! I was one skein shy while knitting a sweater from one of their discontinued yarns. Bless their hearts, they searched high and low and found some for me. Gotta love people like this. AND their yarns!
Alice
July 28, 2023
The customer service agent Zha Zha is amazing. She helped me get my order replaced that accidentally went to the wrong address (which was my fault). This site is amazing and I love all of their patterns and yarns. Their designs are the best and I have ordered several patterns. They also have tons of amazing free patterns. I will keep on ordering from this yarn shop as the yarn is very high quality. I absolutely love them!!
Ronda L.
July 18, 2023
I have knitted for years....at least 50. Finding Purl Soho was an awesome find for me. Their yarn is exceptional. Their patterns are well written. Their patterns offer a wide variety of items to knit. To this add their outstanding customer service and Purl Soho ranks at the top!!!
Janice Windham
July 11, 2023
I've only had the pleasure of using this store online, but they have some of the best customer service I've ever encountered. Truly went above and beyond to help me find what I was looking for and make sure I was satisfied with my order.
Alanna S
July 1, 2023
Love their yarn and patterns. The prices cover a wide range depending on your budget. They are very responsive and helpful with questions about patterns - wonderful customer service. Love their simple and elegant patterns.
Judy B
June 30, 2023
I have been a subscriber/purchaser of Purl Soho for awhile now and have always enjoyed their site, patterns and fibers. Today I had scheduled a meeting to receive some help with a pattern I was using, it was not only the best encounter but a needed one. It not only resolved my confusion (which was truly mine) but I was able to work with the designer herself!! What a wonderful resource and such a positive experience. Thank you Purl Soho for being there.
Elizabeth Bodenbamer
June 13, 2023
Get Inspired By What Our Community Is Creating!
#PurlSoho #PurlSohoBusyHands