Our Elementary Wrap in Linen Quill is nearly as simple to make as rolling off a log. A beautiful swath of stockinette fabric with a few rib stitches at the edges, it's also a much more fruitful endeavor!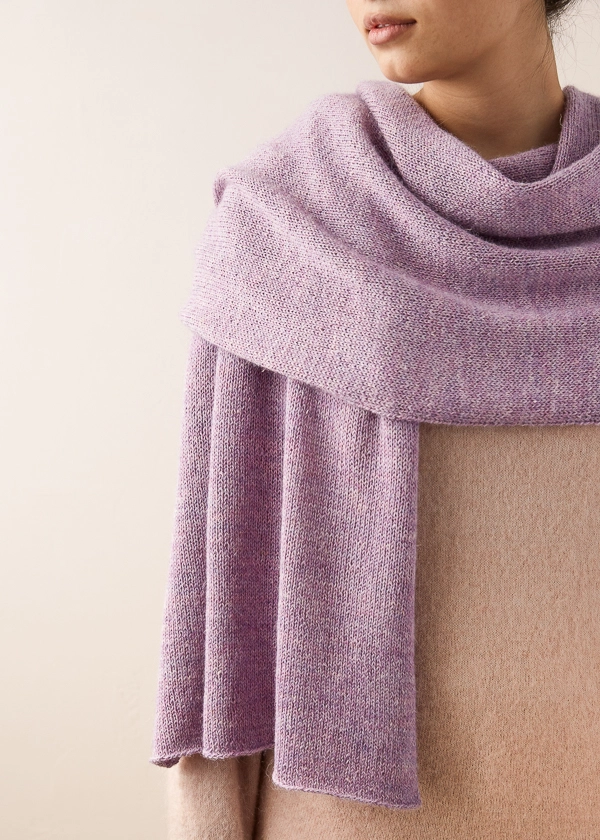 We love the calming process of knitting an expanse of stockinette fabric. It's a wonderful project to pick up at the end of a frazzling day, to soothe your brain with quiet and your body with repetition. We also happen to love how a field of stockinette looks, hand made without fuss, classic without bells and whistles.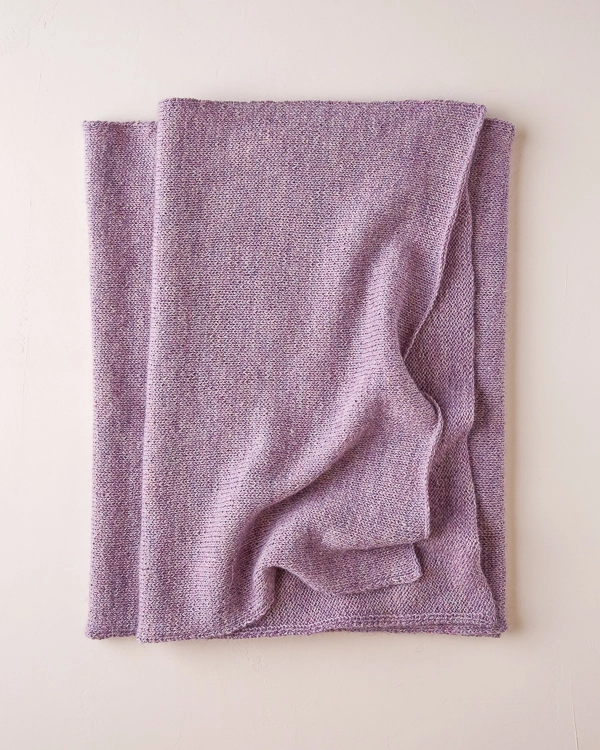 Knit up in our Linen Quill, this Elementary Wrap has so much subtlety and depth in the color and fiber, and its weight and drape feel wonderful over your shoulders. We're totally crazy about this Crocus Bud color, which celebrates spring in the prettiest possible way, with cheer and levity and beauty! Pick up three skeins of your favorite color!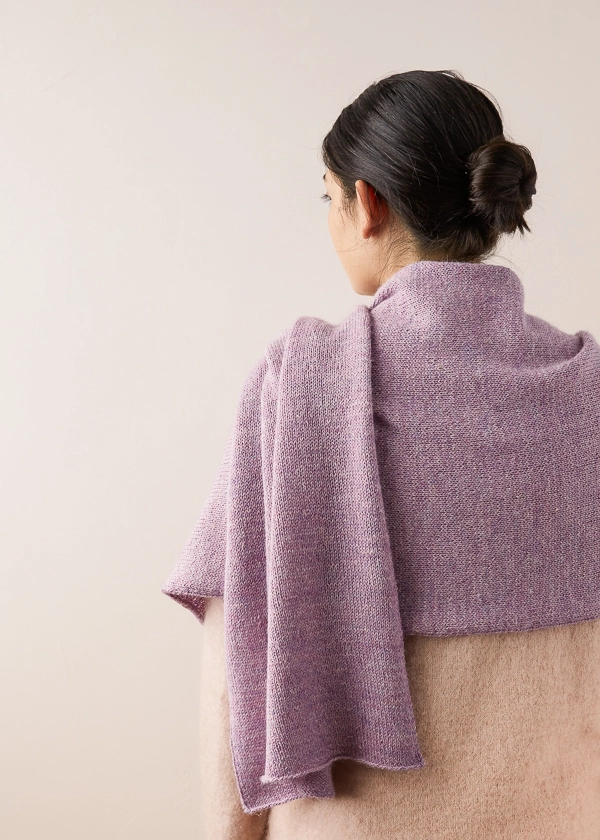 Originally designed by Purl Soho designer, Laura Ferguson.
Share your progress and connect with the community by tagging your pics with #PurlSoho, #PurlSohoBusyHands, #PurlSohoElementaryWrap, and #PurlSohoLinenQuill. We can't wait to see what you make!
Materials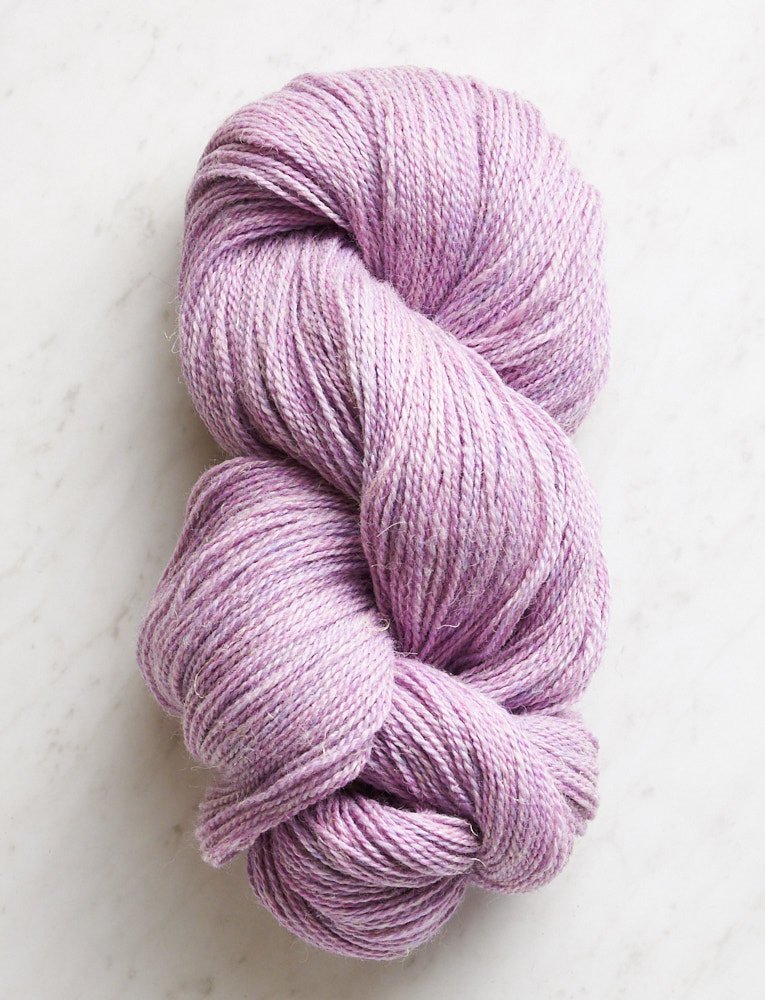 3 skeins of Purl Soho's Linen Quill, 50% fine highland wool, 35% alpaca, and 15% linen. Each skein is 439 yards/ 100 grams; approximately 1,317 yards required. We used the color Crocus Bud.
US 4 (3.5 mm), 24-inch circular needles
Gauge
26 stitches and 34 rows = 4 inches in stockinette stitch
Size
Finished Dimensions: 18 1/2 inches wide x 73 inches long
Pattern
NOTE: We followed our original Elementary Wrap pattern but with a few tiny changes. Here it is exactly how we did it for this Linen Quill version…
Cast on 120 stitches. We used a basic Long Tail Cast On.
Row 1 (wrong side): K1, p1, k1, purl to last three stitches, k1, p1, k1.
Row 2 (right side): K2, p1, knit to last three stitches, p1, k2.
Repeat Rows 1 and 2 until piece measures approximately 75 inches, ending with a wrong side row.
Bind-off Row (right side): Bind off in pattern.
Weave in the ends and wet block flat.