If you've ever savored the first sip of strong steaming coffee or celebrated the discovery of a twenty in an old jacket pocket, then you know that joy can be found around any corner. Our Elementary Wrap in our newest yarn, Tussock, celebrates simple surprises and uncomplicated pleasures.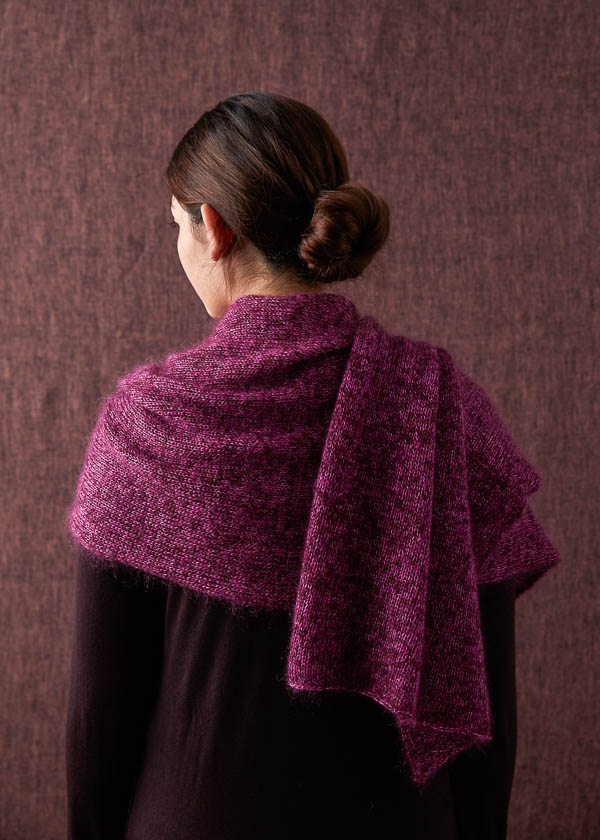 Holding two strands of our mohair-silk Tussock together, this knit flies off your needles in a glowing, soft halo.  We love using two different colors for a marled texture that adds depth to an otherwise super simple flat piece.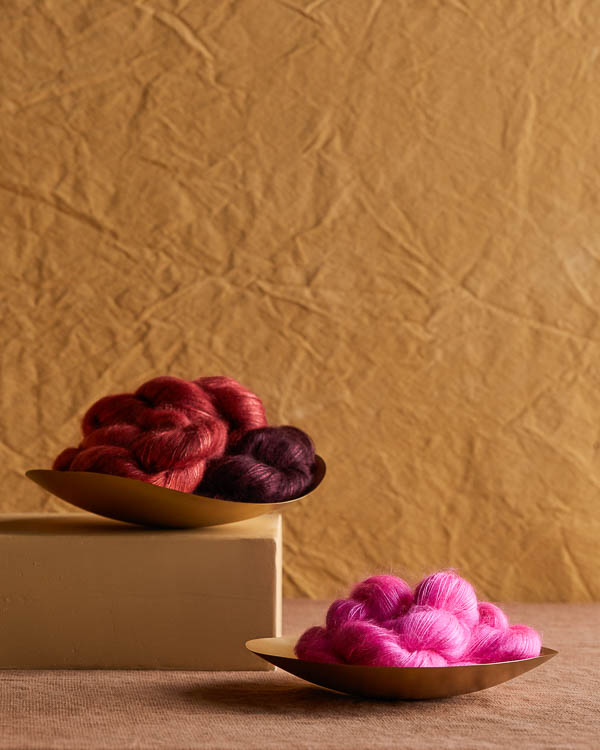 In our version, brilliant Bright Thistle glimmers through rich Ripe Boysenberry, but we also love combos like Blue Lagoon and Balsam Green, as  deep as the ocean, and Orange Pekoe with Wild Guava for a reflection of fall's beauty.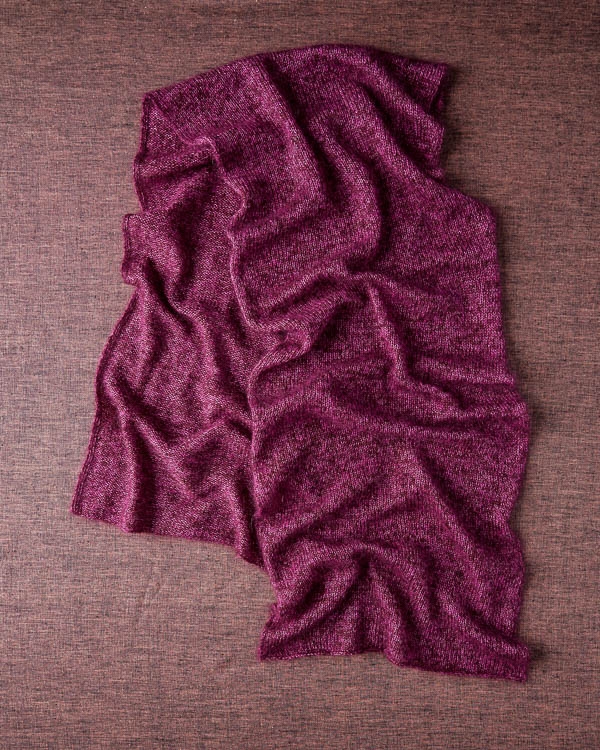 Often, simple doesn't mean easy, but with our Elementary Wrap in Tussock you get both. For yourself or a loved one, this wrap is rich and deep, curiously luminous and absolutely beautiful!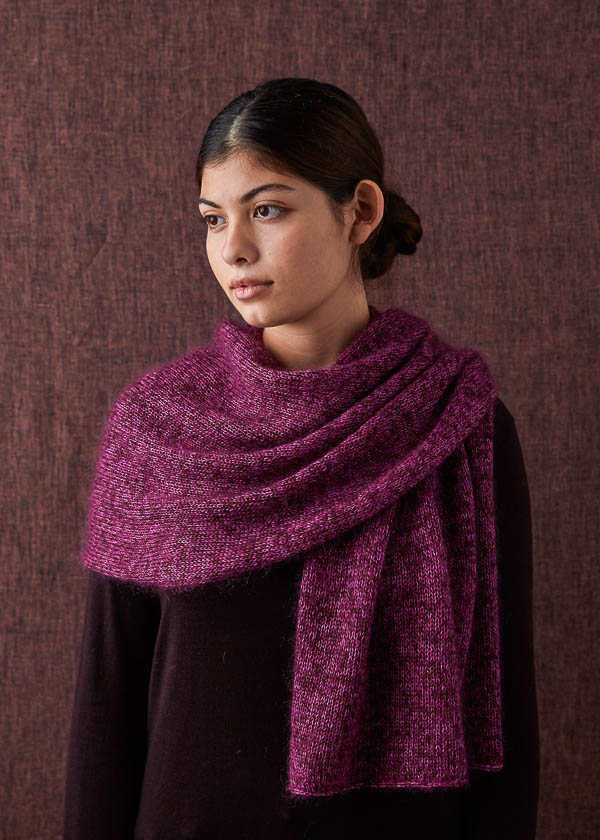 Materials
Yarn A: 3 skeins of Purl Soho's Tussock, 60% super fine kid mohair and 40% silk. Each skein is 328 yards; approximately 924 yards required. We used Bright Thistle.
Yarn B: 3 skeins of Tussock. Each skein is 328 yards; approximately 924 yards required. We used Ripe Boysenberry.
You will also need…
And four more color combinations that we think are just as pretty!…
Yarn A: Pink Joy; Yarn B: Wild Guava
Yarn A: Orange Pekoe; Yarn B: Wild Guava
Yarn A: Squash Blossom; Yarn B: Lightning Yellow
Yarn A: Blue Lagoon; Yarn B: Balsam Green
Gauge
24 stitches and 26 rows = 4 inches in stockinette stitch
Size
Finished Dimensions: 18 inches wide x 73 inches long
Notes
Throughout this pattern you will hold two strands of Tussock together as you work. The easiest way to do this is to pull from two balls at once.
Pattern
NOTE: We followed our original Elementary Wrap pattern but with a few tiny changes. Here it is exactly how we did it for this Tussock version…
Holding Yarn A and Yarn B together, cast on 108 stitches.
Row 1 (wrong side): K1, p1, k1, purl to last three stitches, k1, p1, k1.
Row 2 (right side): K2, p1, knit to last three stitches, p1, k2.
Repeat Rows 1 and 2 until piece measures approximately 73 inches, ending with a wrong-side row.
Bind-Off Row (right side): Bind off in pattern.
Weave in the ends and wet block flat.