Tussocks are the tall clusters of grass that catch the wind a little higher than the rest, tousled bundles of elaborate color and texture. It's for these long and wild tufts that we named our newest yarn, Tussock, a collection of pure joy!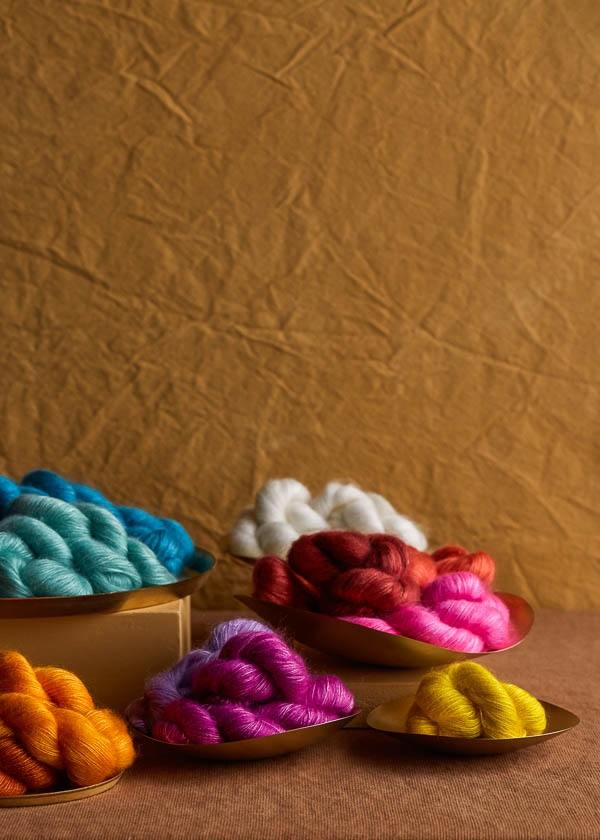 Inspired by nature's fruitfulness and fecundity, Tussock comes in 17 radiant colors, all of the kind found on an aimless ramble: juicy, ripe berries and mimosas in bloom, lapping waters and zippy wildflowers.
Spun and dyed in Japan, this natural wonder is 60% super fine kid mohair and 40% silk, a beautiful blend for absorbing dye and reflecting color. The plummy part of the palette (Bright Thistle, above front, and Alpine Phlox, back) makes us think of fall favorites, like pies and sweaters and wraps.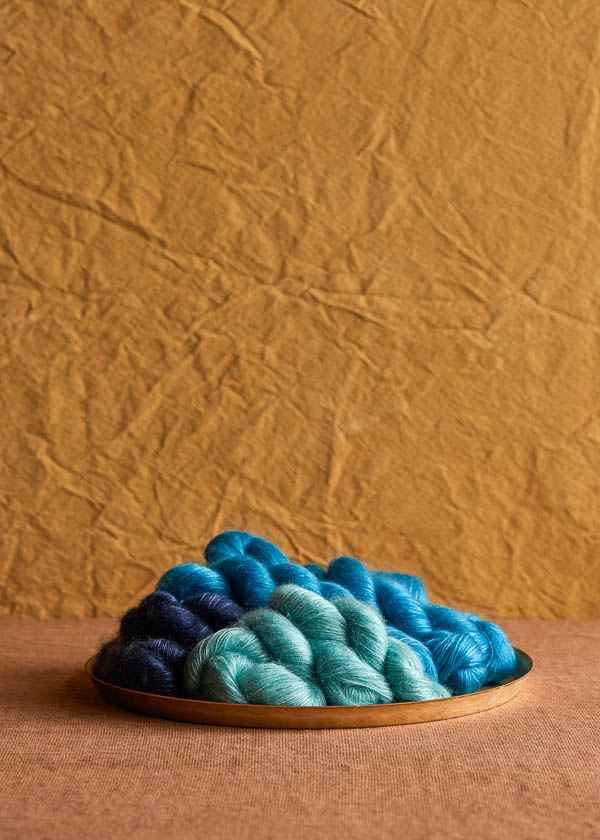 Tussock is technically a fine laceweight, but it has so much bloom that we prefer to use it as a fingering weight on US 3-6 needles. A generous 328 yards per skein, you only need a few for diaphanous and lightweight pieces that are also cozy and warm. Try feeling toasty but looking cool with our palette of shimmery blues: Fjord Blue (above left), Blue Lagoon (back), and Bright Verdigris (front).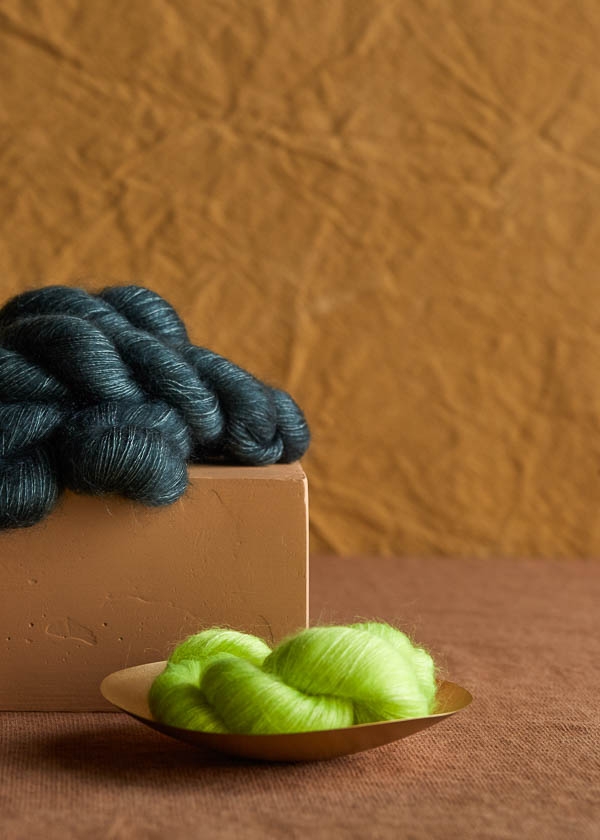 Gorgeous as a single strand, Tussock also plays beautifully in pairs or even trios. Knit two or more colors together for your own invention of a watercolor-y marle. Balsam Green (above left) and Lightning Yellow (right) might get you started with a bolt of inspiration!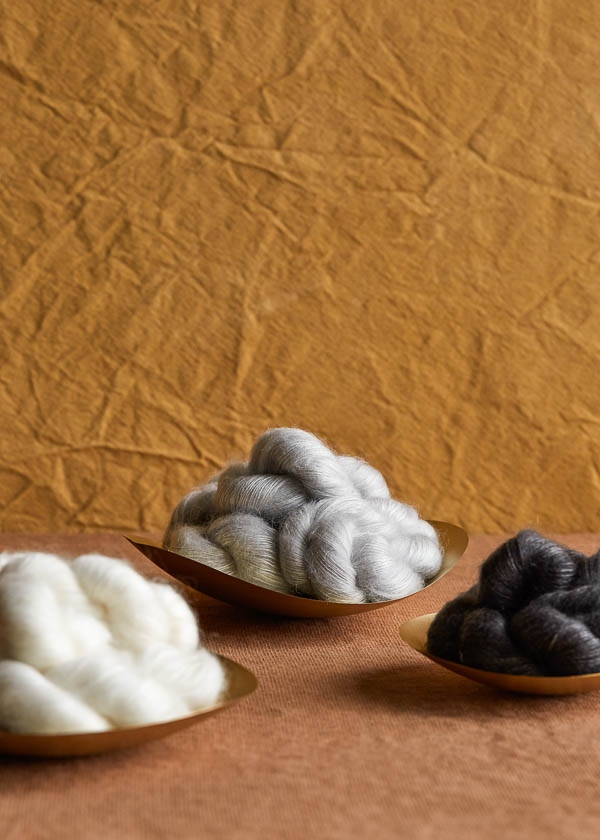 Heirloom White, Silver Needle, and Gray Quartz, left to right above, are equally lovely, if a bit less punchy. We love their heirloom stateliness alongside their willingness to have a little fun.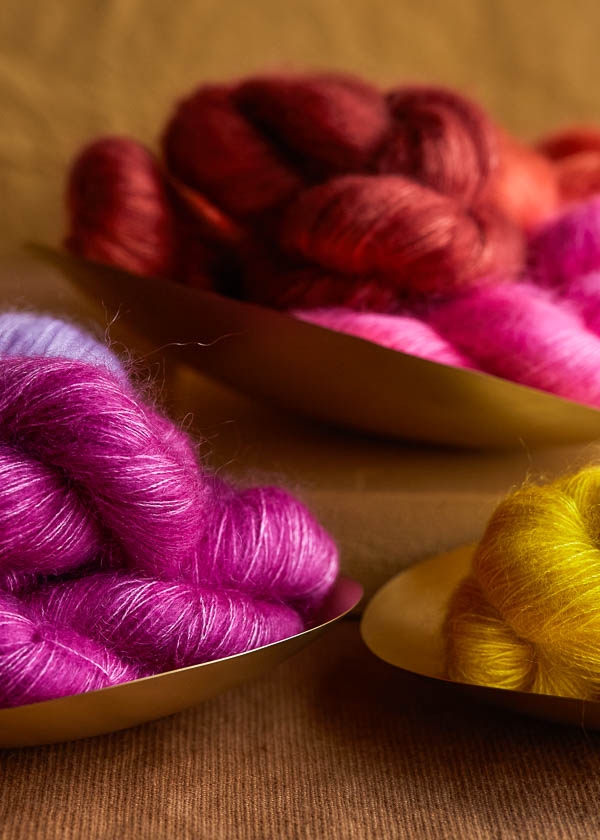 Tussock also makes an incredible friend to other yarns, for plumping up a companion or for adding an unexpected touch. We're pretty excited around here about throwing Tussock into our own concoctions of color and texture, like fiber chefs with a full kitchen and no recipe!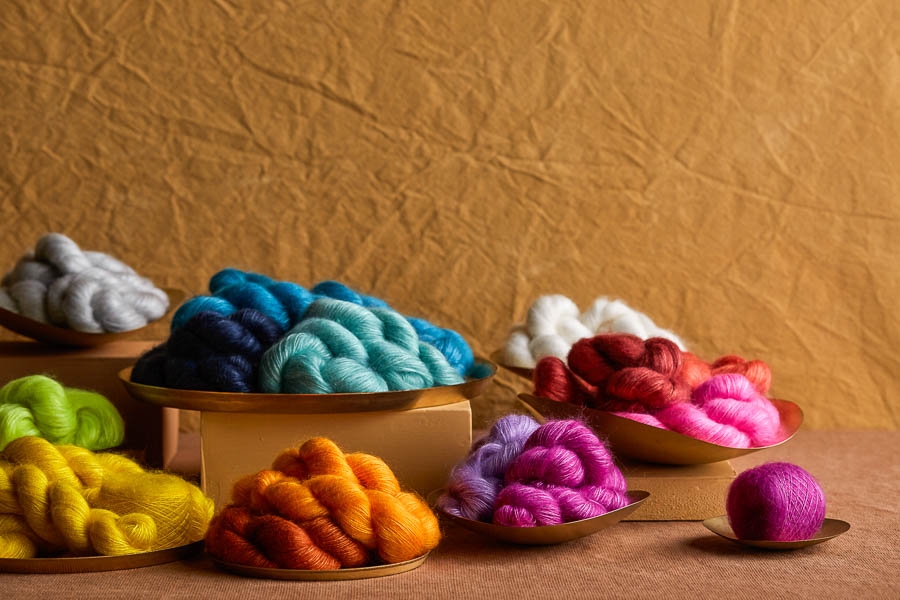 However you play with Tussock, we hope you love it as much as we do! Meet each color below… And browse the whole collection here!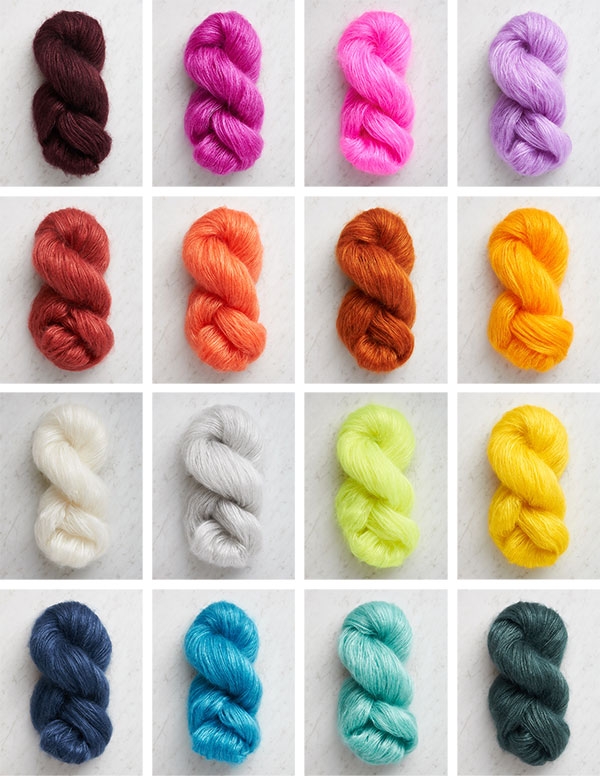 Ready to jump right in? Start with the free pattern for our Elementary Wrap In Tussock, a two-color swath of absolute gorgeousness!