When we get our hands on a particularly special yarn, our first impulse is to cast on an Elementary Wrap to enjoy its splendor. As expected, this simplest of knits is absolutely lovely in Morning and feels as fresh as a bird's chirp through an open window!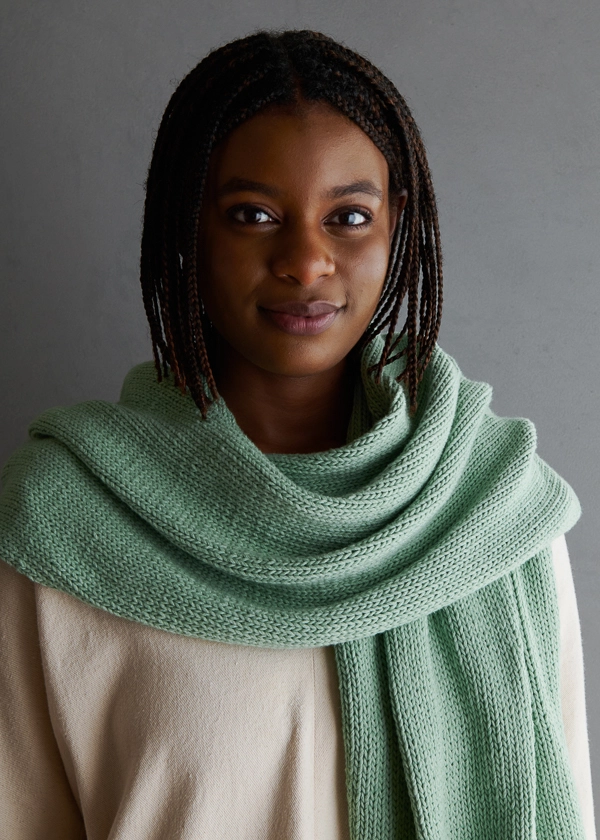 This beautiful swath of stockinette stitch is the perfect thing to wrap around yourself in the glow of the rising sun. Soft and sturdy, with a lovely hand, you might just keep the Elementary Wrap in Morning with you throughout the day!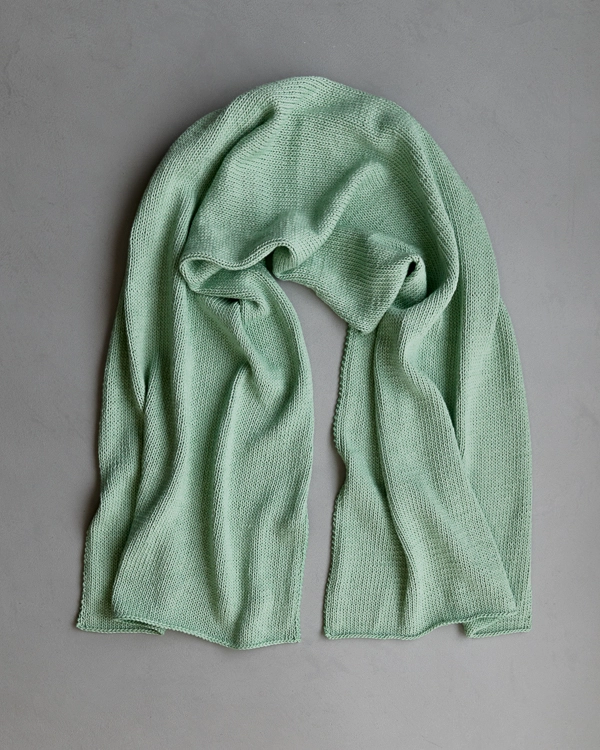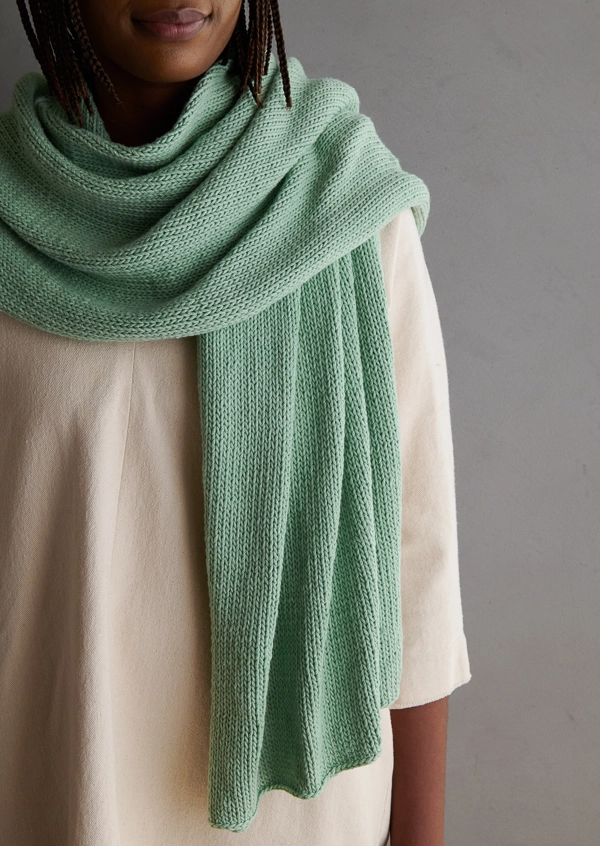 You can make the wrap shown here with five skeins of Morning or a scarf version with only three. This machine washable mix of 75% organically grown cotton and 25% yak comes in a lovely rainbow of soft bright hues, so pick your favorite up-with-the-sun color and cast on!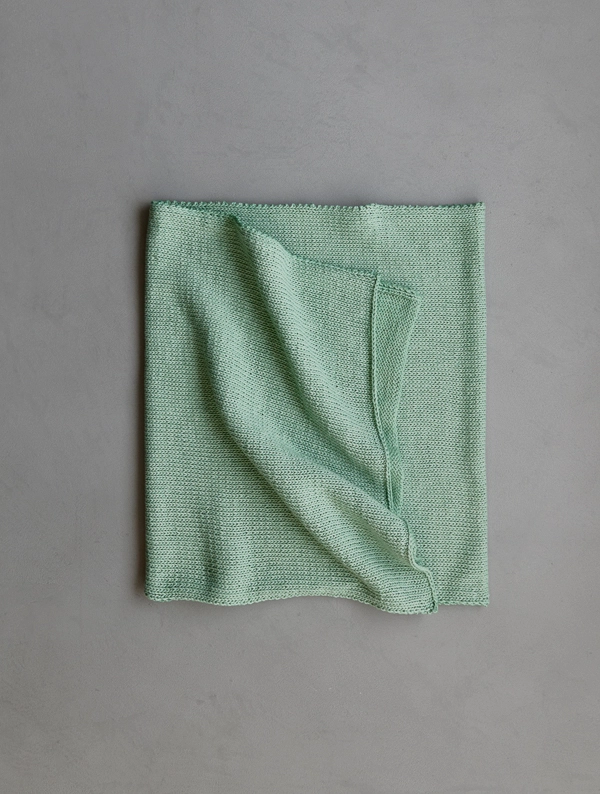 Share your progress and connect with the community by tagging your pics with #PurlSoho, #PurlSohoBusyHands, #PurlSohoElementaryWrap and #PurlSohoMorning. We can't wait to see what you make!
Materials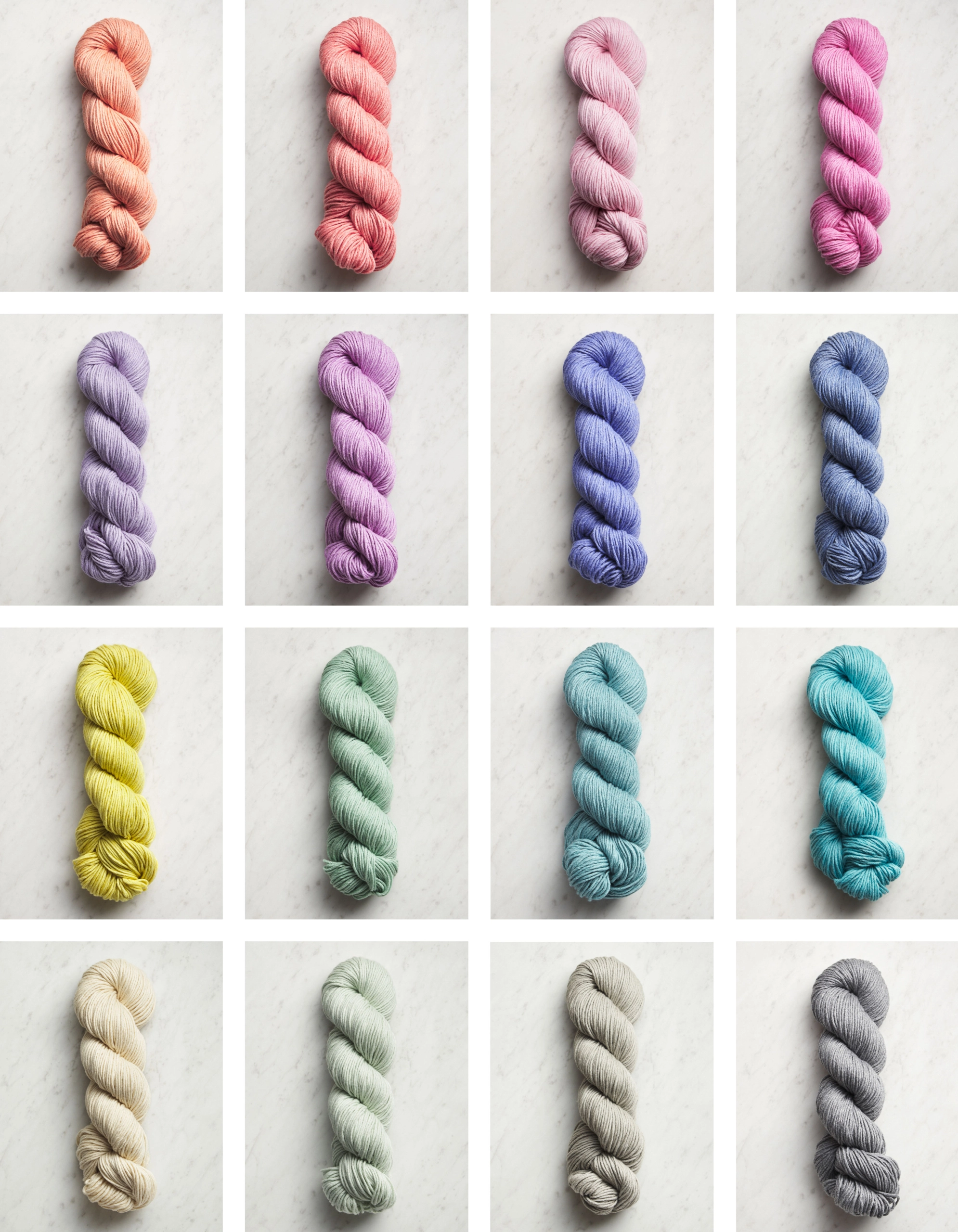 3 (5) skeins of Purl Soho's Morning, 75% organically grown cotton and 25% yak. Each skein is 191 yards; approximately 573 (955) yards required. We used Tender Green.
US 6 (4 mm) straight or 24-inch circular needles
GAUGE
20 stitches and 28 rows = 4 inches in stockinette stitch
SIZES
Scarf (Wrap)
Finished Dimensions: 10 (18) inches wide x 70 inches long
PATTERN
Using a Long Tail Cast On, cast on 50 (90) stitches.
Row 1 (wrong side): K1, p1, k1, purl to last three stitches, k1, p1, k1.
Row 2 (right side): K2, p1, knit to last three stitches, p1, k2.
Repeat Rows 1 and 2 until piece measures approximately 70 inches from cast-on edge, ending with a wrong-side row.
Bind-off Row (right side): Bind off in pattern.
Weave in the ends and block as desired.