As dark evenings draw in, stoke the fires of creativity by turning your hand to our beautiful Mistake Rib Cowl In Cashmere Tend, a cold-weather friend for many seasons to come!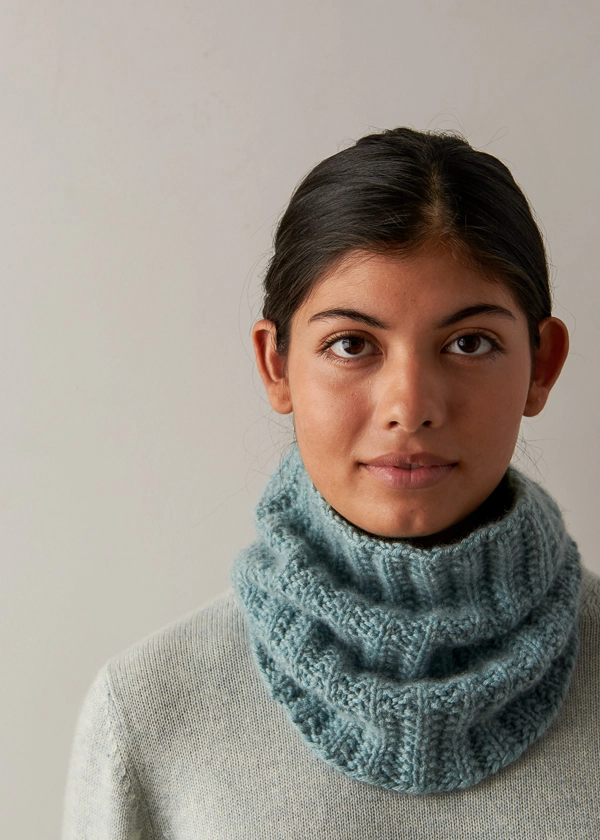 Our first ever 100% cashmere yarn comes in 18 stunning heather-y shades. We used Green Sea with its gem-like punch, but we'd also love Coquelicot Orange or a lovely neutral, like Rolled Oat, Ice Gray, or Nocturne Blue… Tough to go wrong here!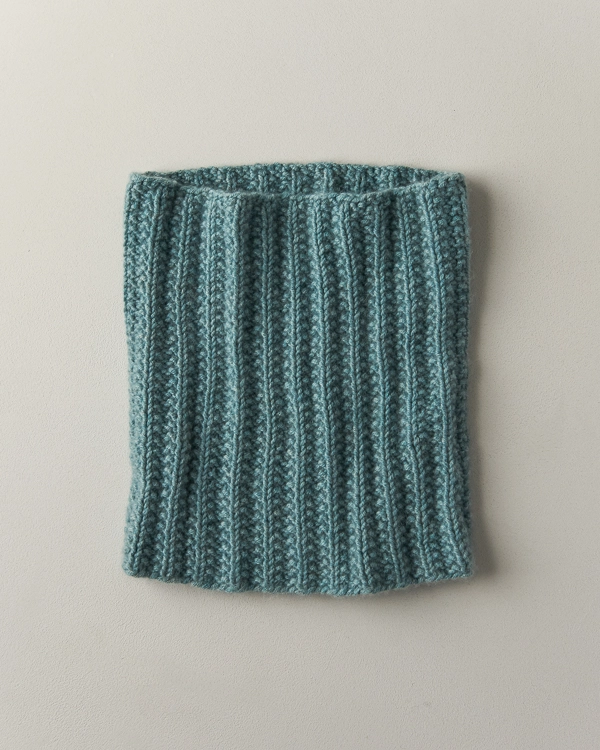 Mistake rib stitch is really just a simple 2×2 rib that off-sets columns of knits and purls by one stitch, creating a brioche-illusion with none of the fuss. You'll need just two skeins of Cashmere Tend, so whether you're looking for a quick gift or a knitting treat, this Mistake Rib Cowl covers both!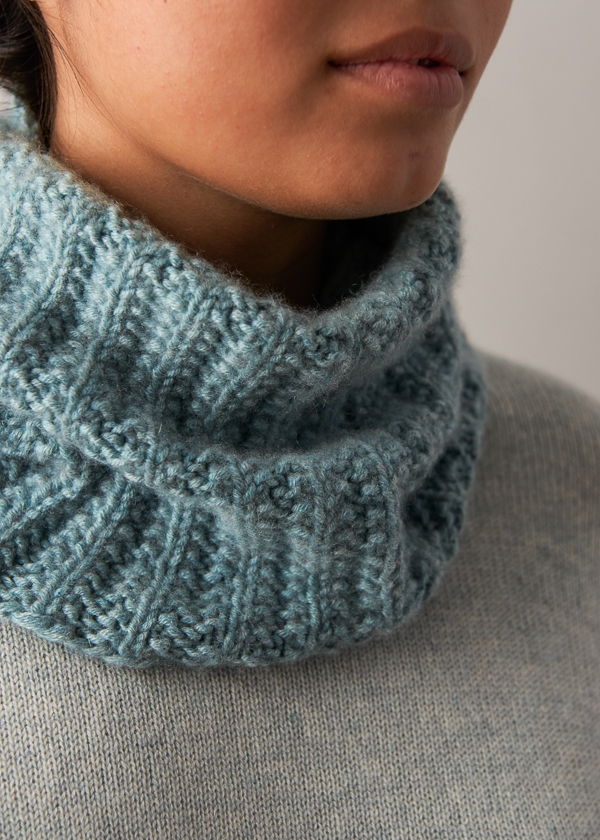 Designed by Purl Soho designer, Jake Canton. Click here to see even more of Jake's designs!
Share your progress + connect with the community by tagging your pics with #PurlSoho, #PurlSohoBusyHands, #PurlSohoMistakeRibCowl, and #PurlSohoCashmereTend. We can't wait to see what you make!
Materials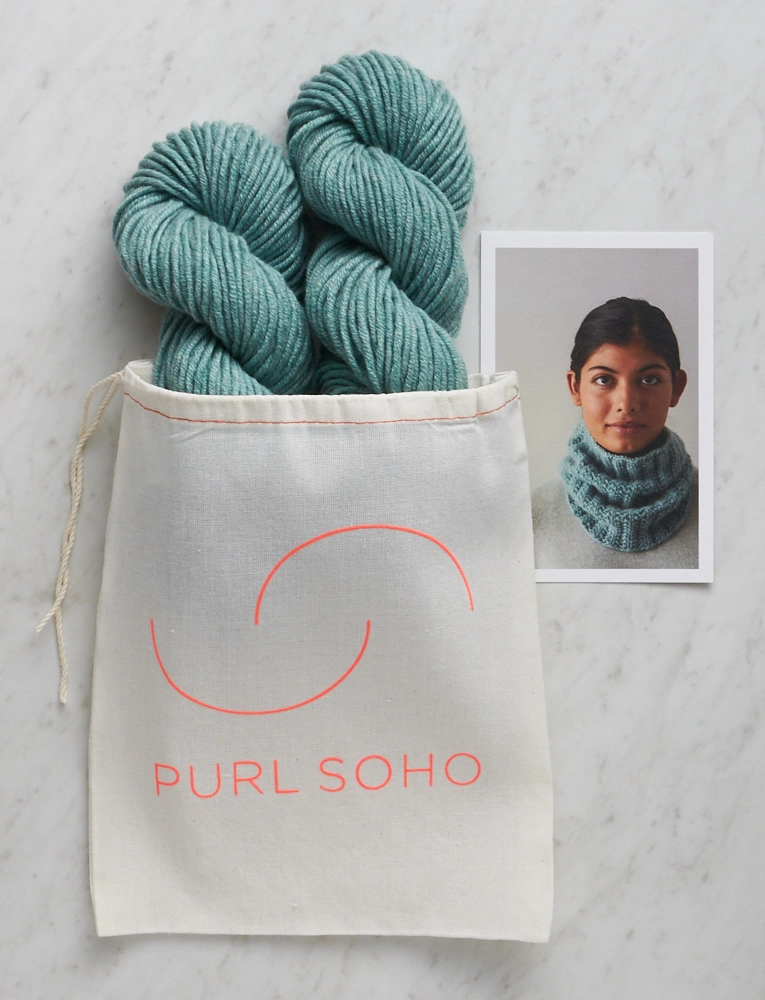 Our Mistake Rib Cowl Bundle (no longer available) includes…
2 skeins of Purl Soho's Cashmere Tend, 100% cashmere. Each skein is 82 yards/ 50 grams; approximately 160 yards required. We used Green Sea.
A postcard including a link to the free pattern
A Purl Soho muslin drawstring bag
You will also need…
PLEASE NOTE: Cashmere Tend is no longer available, please choose from one of our other worsted/aran weight yarns!
Gauge
22 stitches and 30 rows = 4 inches in mistake rib pattern
Size
Finished Circumference: 16¾ inches unstretched
Finished Height: Approximately 11 inches
Notes
Stitch Multiple
Mistake rib in the round is worked over a multiple of 4 stitches.
Pattern
Cast on 92 stitches.
Place a marker and join for working in the round, being careful not to twist the stitches.
Round 1: *K2, p2, repeat from * to end of round.
Round 2: P1, *k2, p2, repeat from * to last 3 stitches, k2, p1.
Repeat Rounds 1 and 2 until piece measures approximately 11 inches from cast-on edge, or until you have approximately 6 yards left of the second skein for binding off.
Bind Off Round: K2, pass first stitch over, *[p1, pass first stitch over] twice, [k1, pass first stitch over] twice, repeat from * to last 2 stitches, [p1, pass first stitch over] twice.
Weave in the ends and block as desired.