There are people and cultures all over the world that not only abide by mistakes in their handcrafts, they cherish them. We love that the Mistake Rib embraces this philosophy. By the simple "mistake" of casting on one stitch too few, a basic 2 x 2 rib takes on depth and complexity beyond our expectations.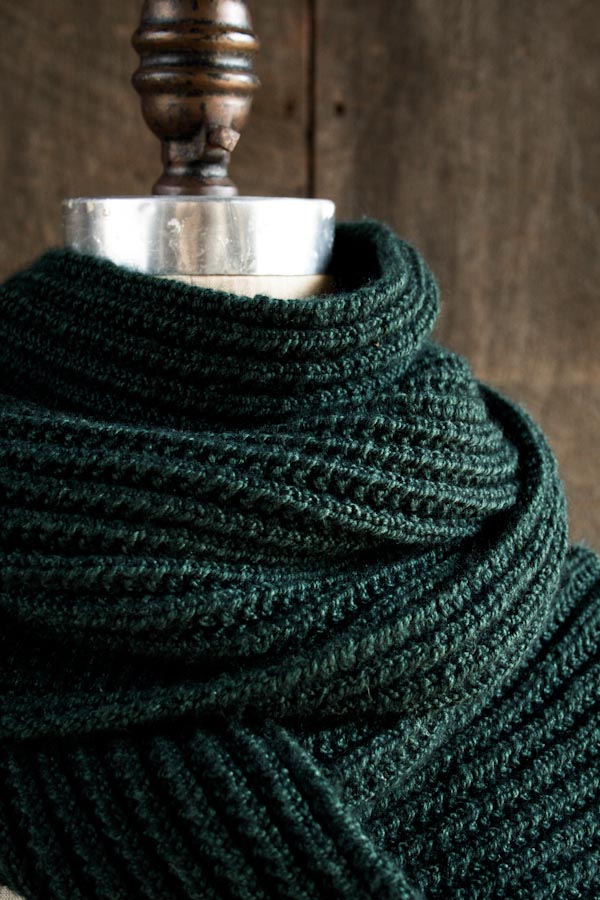 To catch the magic of this stitch, we used Purl Soho's new Mulberry Merino. A blend of mulberry silk and extra fine merino, this latest addition to the Purl Soho yarn collection is especially beautiful with its rich color and gentle luster. And in mistake rib, Mulberry Merino is classic and elegant, dense and cozy.
All this talk brings to mind the old adage, "If you don't make a mistake, you don't make anything!" Isn't that a nice reminder? Cast on, give it a try and remember that some mistakes are meant to be!
Update: New Yarn!
OCTOBER 2016
If your relationship with handcrafting is all about embracing imperfections, then the Mistake Rib may call your name. It certainly calls ours! We revisited this wonderfully textured scarf, this time with our Cashmere Merino Bloom! See the full range of colors and the additional photos here!
Share your progress and connect with the community by tagging your pics with #PurlSoho, #PurlSohoBusyHands, and #PurlSohoMistakeRibScarf. We can't wait to see what you make!
Materials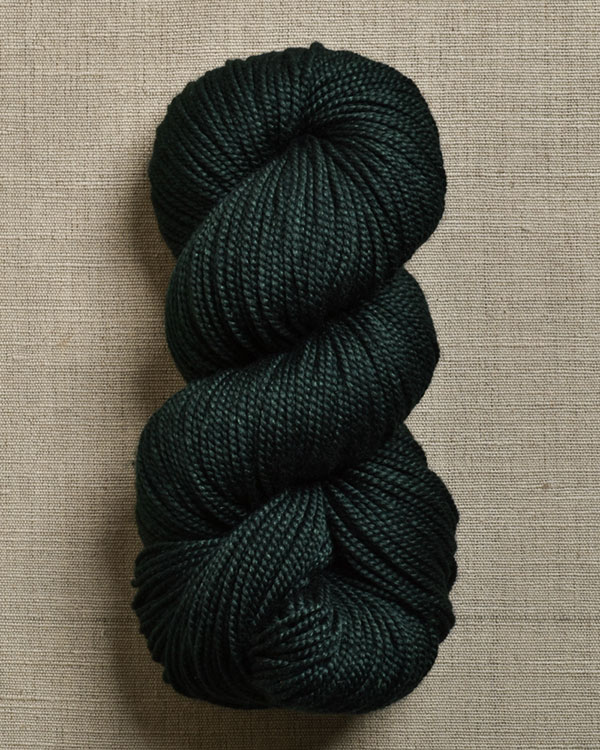 4 skeins of Purl Soho's Mulberry Merino, 80% extra fine merino and 20% mulberry silk. Each skein is 247 yards/ 100 grams; approximately 872 yards required. (NOTE: We no longer offer Mulberry Merino, but choose from one of our other sport weight yarns.)
A US 6 (4 mm) circular or straight needles
Gauge
38 stitches = approximately 4 inches, in pattern, unstretched
Size
Finished measurements: 7 inches x 70 inches (Note: Each skein yields approximately 20 inches of scarf, so for a 60-inch scarf, you'd only need 3 skeins.)
Note
Mistake Rib is worked over a multiple of 4 + 3 stitches.
Pattern
Cast on 67 stitches. We used a basic Long Tail Cast On.
Row 1: Slip 1 knitwise, k1, p2, *k2, p2, repeat from * to last 3 stitches, k2, p1.
Repeat Row 1 until piece measures 70 inches from cast one edge, or until desired length.
Bind off in stitch pattern.
Weave in the ends and enjoy!