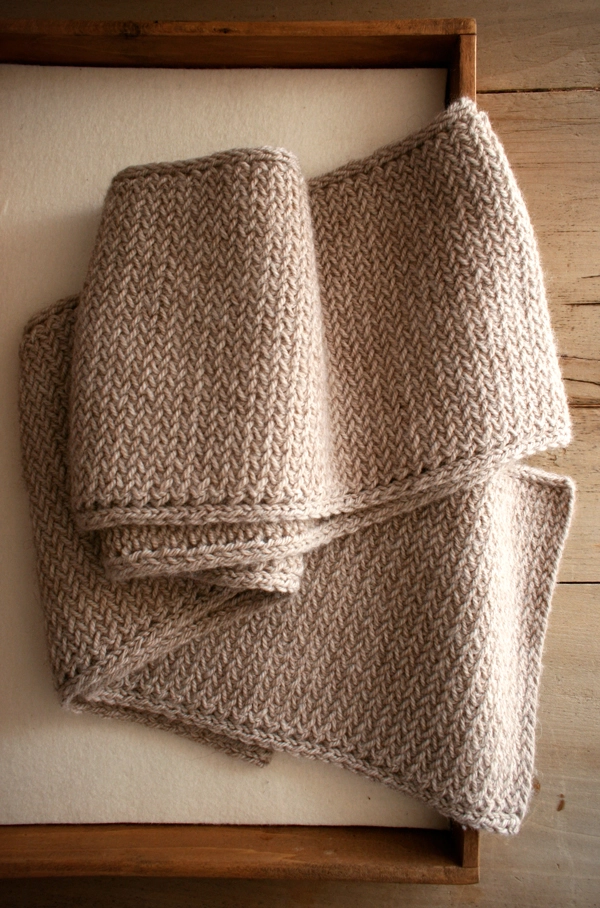 I have accumulated quite a bit of neckwear over the years. Some bright, some bulky, some sleek, lots ecru, but hands-down, what earns me the most compliments is my Big Herringbone Cowl, scooped off these pages of the Purl Bee!
It is undeniably wonderful. After making one for myself, I was hooked on herringbone. It creates a flat, woven-like fabric on one side while remaining quite lofty and full on the other. It has a fascinating texture with a hypnotizing rhythm, and its drape is just  beautiful. Considering this unique combination of characteristics, I had to have more herringbone!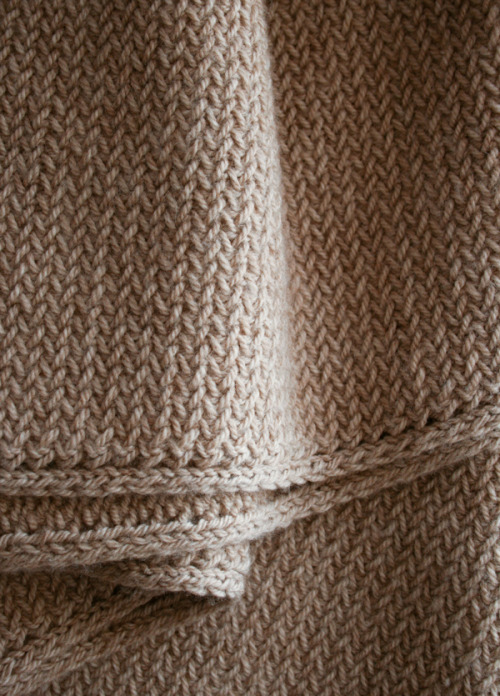 My scarf counterpart to Whitney's cowl showcases a mini-herringbone pattern, bordered by slip stitch rib edges. To highlight the timelessness of herringbone, I knit this scarf with Swan's Island Worsted, a sumptuously soft organic wool inspired by the rugged traditions of coastal knitting. I hope you find this pattern as classic and handsome as Whitney's cowl is modern and chic!
Update: New Yarn
October 27, 2017
A little bit bigger than our original version, this one also gets a yarn update. We knit it up in our unspeakably soft Understory, a baby alpaca, baby yak and silk blend, here in the rich and juicy color Ripe Plum. It also has new selvage stitches, as well as an accompanying all-new Mini Herringbone video tutorial that shows you how it's done!
Materials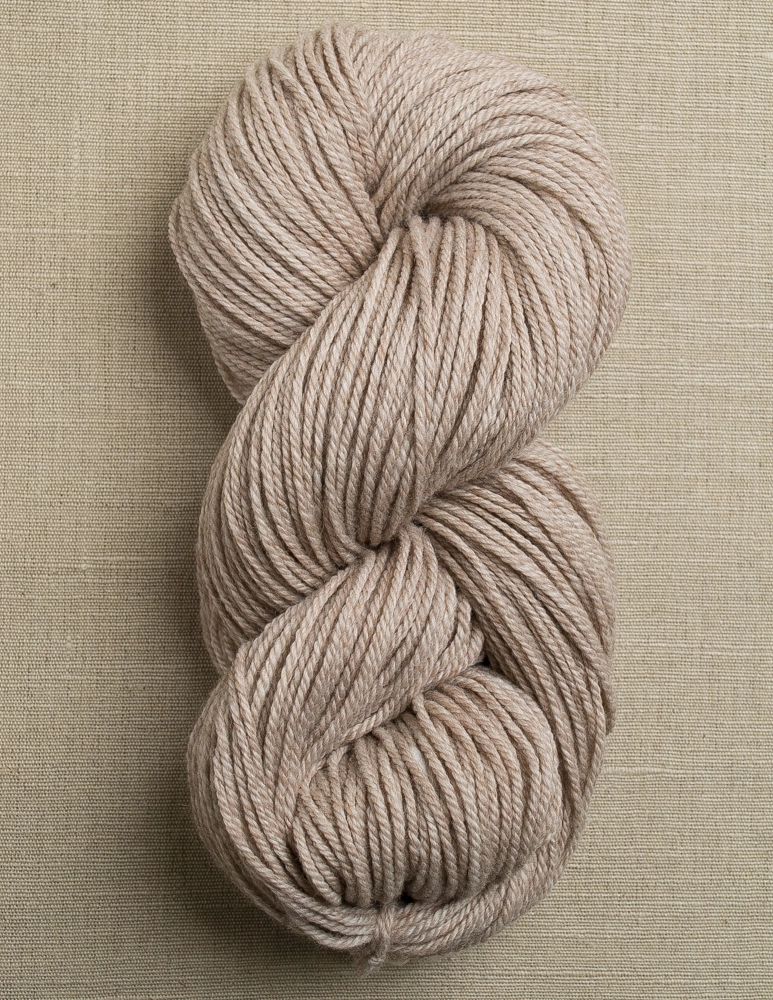 Gauge
7 1/2 stitches = 1 inch in stitch pattern
Size
7 1/2 inches wide by 62 inches long
Notes
All slipped stitches are to be slipped purl-wise.
Pattern
Cast on 55 stitches.
Row 1 (wrong side): Slip 1 wyif (with yarn in front), p1, k1, * p2tog and leave stitches on needle, purl the first stitch again and drop both stitches together from left-hand needle, repeat from * to last 4 stitches, p1, k1, p2.
Row 2: Slip 1 wyib (with yarn in back), k1, p1, * slip 1 with yarn in back, k1, then with left-hand needle raise up the slipped stitch as if to bind off but before dropping off right-hand needle, knit it and then drop from needle, repeat from * to last 4 stitches, k1, p1, k2.
Repeat Rows 1 and 2 row until scarf measures approximately 61 1/2 inches or until desired length. Repeat Row 1 once more.Bind off in pattern with RS facing. To do that… once you have bound off the three selvage stitches and are working the Mini-Herringbone stitch pattern, instead of knitting the slipped stitch as you slip it up and off the right-hand needle, as you have done previously, just drop the slipped stitch of the right-hand needle without knitting it.
Here is a video that goes through the bind off step by step…
Weave in your ends and block if desired.