As its name so plainly suggests, a herringbone pattern mimics the bones of a fish such as, well, a herring. We're not so sure that a fish skeleton was our inspiration here, so much as a parqueted French oak floor or an English tweed suit, but whatever herringbone makes you think of, it is undoubtedly a beautiful stitch!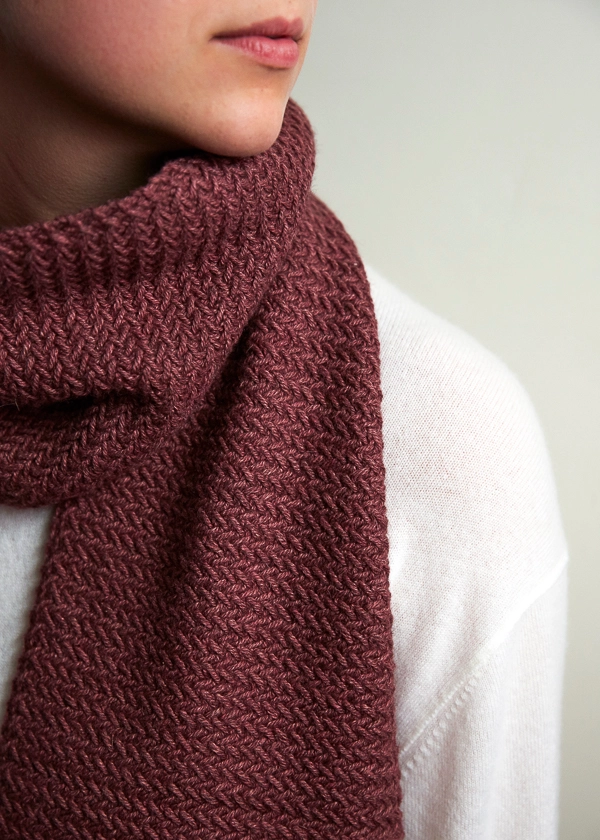 This Mini Herringbone Scarf in Understory is based on a version we made years ago that we called the Men's Mini Herringbone Scarf. What were we thinking? A scarf is a scarf is a scarf is a scarf, and this scarf certainly suits everyone.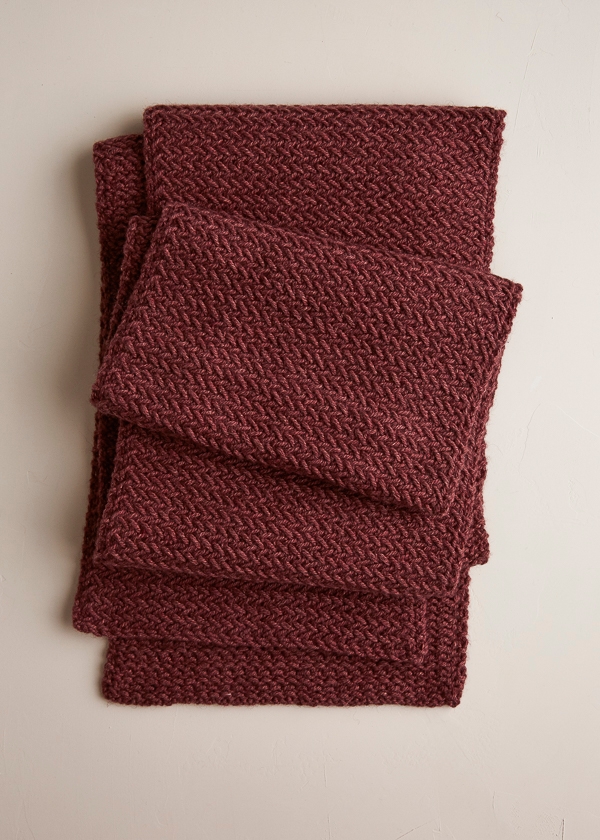 A little bit bigger than our original version, this one also gets a yarn update. We knit it up in our unspeakably soft Understory, a baby alpaca, baby yak and silk blend, here in the rich and juicy color Ripe Plum. It also has new selvage stitches, as well as an accompanying all-new Mini Herringbone video tutorial that shows you how it's done!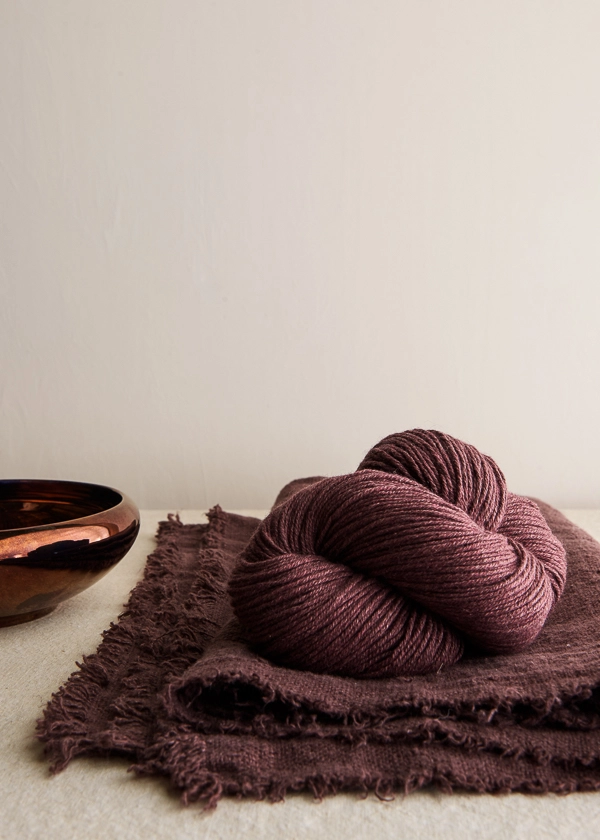 Seeing how the herringbone pattern take shape, unfold, and blossom is a great knitting thrill. It's a super interesting stitch that is rather easy to learn and fun to knit forever. It's a bit like the Mini Herringbone Scarf itself: a classic that will never, ever go out of style.
This project designed for Purl Soho by Laura Ferguson.
Materials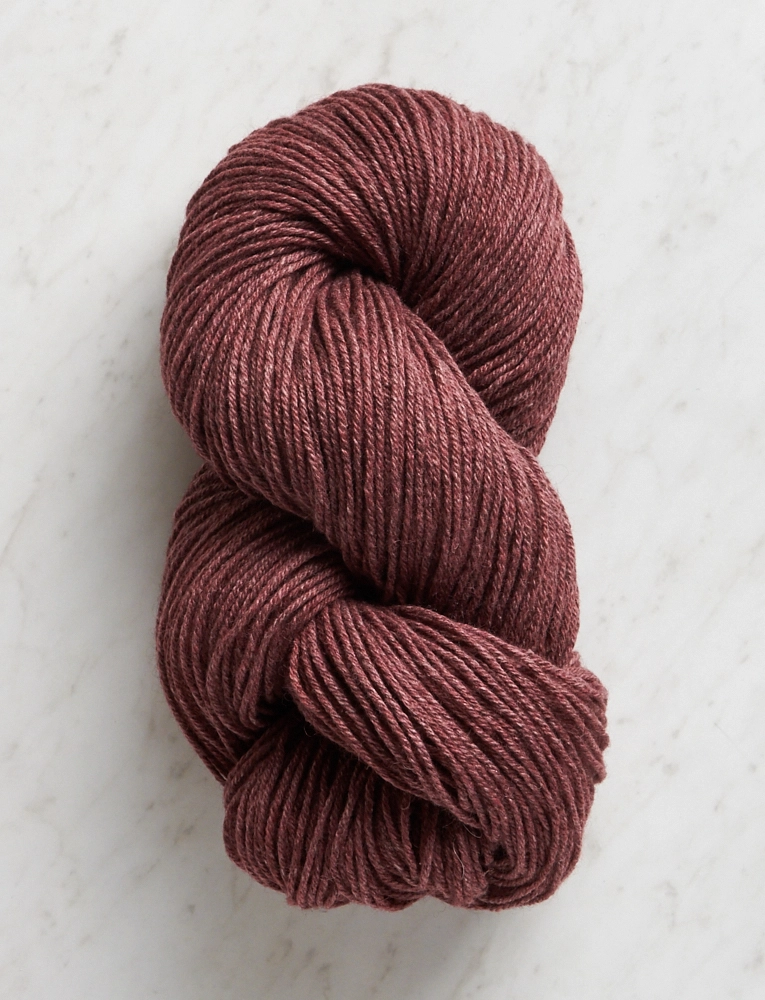 Gauge
28 stitches and 20 rows = 4 inches in stitch pattern
Size
Finished Dimensions: 8 inches wide x 68 inches long
Notes
Slip all slip stitches purlwise.
You can work this stitch pattern over any odd number greater than 5.
For some extra help figuring out how to work this stitch, check out our video tutorial right here…
Pattern
Cast on 57 stitches.
Row 1 (wrong side): K1, p1, *p2tog and leave stitches on needle, purl the first stitch again and drop both stitches together from left-hand needle, repeat from * to last stitch, k1.
Row 2 (right side): K2, * slip 1 with yarn in back, k1, then with left-hand needle raise up the slipped stitch as if to bind off but before dropping off right-hand needle, knit it and then drop from needle, repeat from * to last stitch, k1.
Repeat Rows 1 and 2 until piece measures 68 inches from the cast-on row, ending with a wrong-side row.
Bind Off Row (right side): K2, bind the first stitch off by pulling it up and over the second stitch, *k2tog, bind off one, repeat from * to last stitch, k1, bind one off, cut tail and pull through remaining stitch.
Weave in the ends and block as desired.