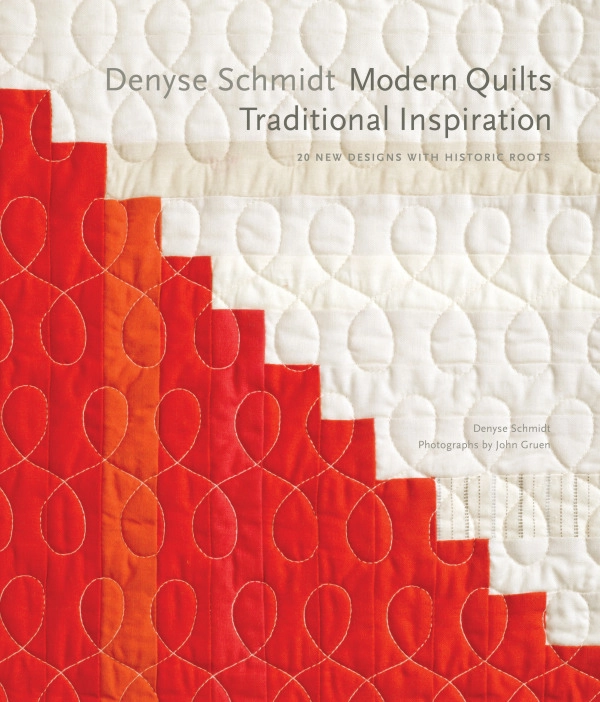 Modern Quilts Traditional Inspiration. Delving back to the traditional styles that first sparked her passion for quilting, Denyse gives these twenty quilt patterns a modern spin with bold, beautiful fabric choices.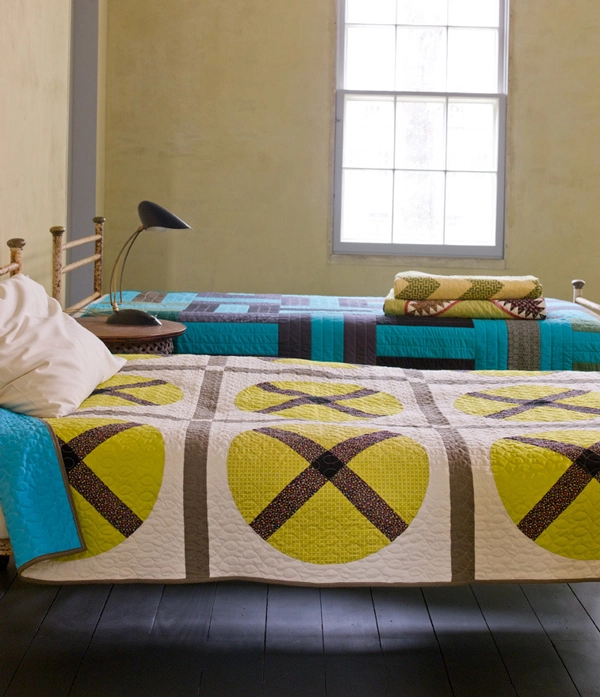 There's nothing fussy about these patterns, but they aren't necessarily of the "quick and easy" variety either. Instead of shortcuts, these quilts embrace the patience, skill and craft of quilting. As Denyse herself says in the introduction, "I hope you can embrace the idea of quilting as a 'slow craft', and enjoy the opportunity to engage in a satisfying, contemplative pastime that offers rewards relative to your efforts." What a lovely sentiment for the go-go-go pace of our times!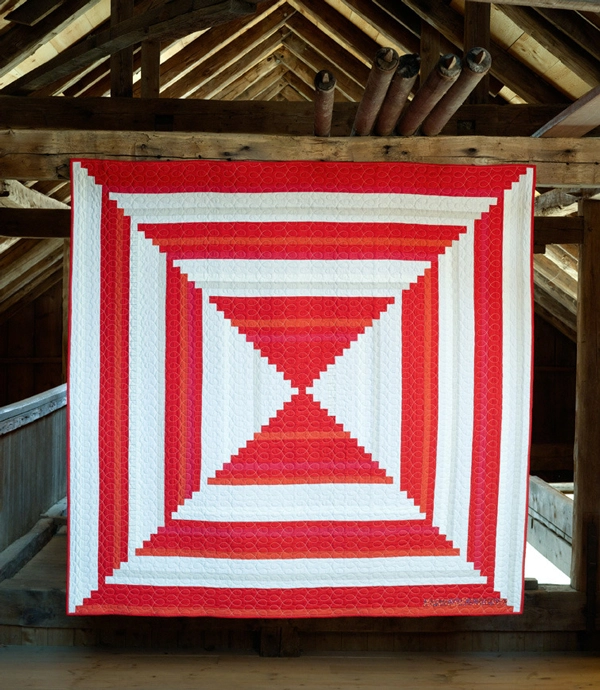 But please don't let this measured approach intimidate you! These quilts are appropriate for almost all skill levels, from ambitious beginner to advanced expert. Some of our favorite examples include the striking "Courthouse Steps" (pictured above), which seems to glow from within and the intricate "Ocean Waves" (pictured below), which is delicate yet modern. Every project is thoughtfully explained with simple, straightforward directions and includes templates and helpful illustrations.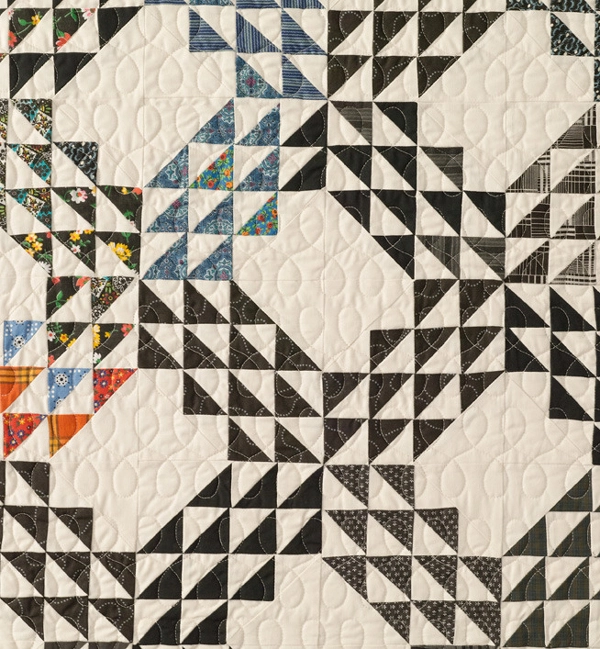 Modern Quilts Traditional Inspiration with a very special event:
Book Release Party!
Modern Quilts Traditional Inspiration
March 29th from 6 to 7pm
Purl Soho, 459 Broome St, NYC
212-420-8796
Denyse herself will be on hand to sign advance copies of her book and to share her love of quilting. Many of her amazing quilts will be on display, and there will also be a fabulous prize drawing! Stay tuned for more details about the prizes as well as special store and web discounts! Come for the company, the inspiration and the fun!
Not in the New York City area? We're sorry you can't join us, but you can still pre-order the book right here!
Learn more about Denyse Schimdt at her website, Denyse Schmidt Quilts right here!
To view more images from this lovely book visit the gallery at STC|Melanie Falick Books right here.