Meeting a new yarn is as layered and complex as meeting a new person. First you size up the yarn, inspecting how it looks in the skein; then you shake hands, observing how the fiber behaves in your fingers; and finally, you talk, discovering how this new yarn feels as a finished fabric and new friend.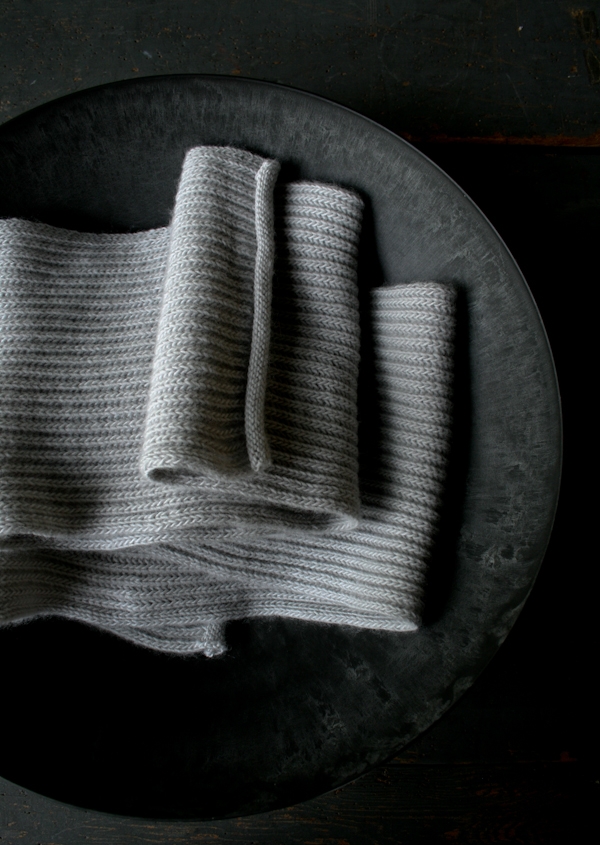 After making the acquaintance of Purl Soho's newest yarn, Line Weight, I must say that it could not be more aptly named. The richness of the merino and its creamy, smooth spin look and feel like Line Weight was drawn by a freshly sharpened number 2 pencil. Line Weight lures your eyes along its path, celebrating each stitch, from simple stockinette fabric to lavish lace work. Recognizing that this confident simplicity serves to highlight one's labors, I let Line Weight work for me.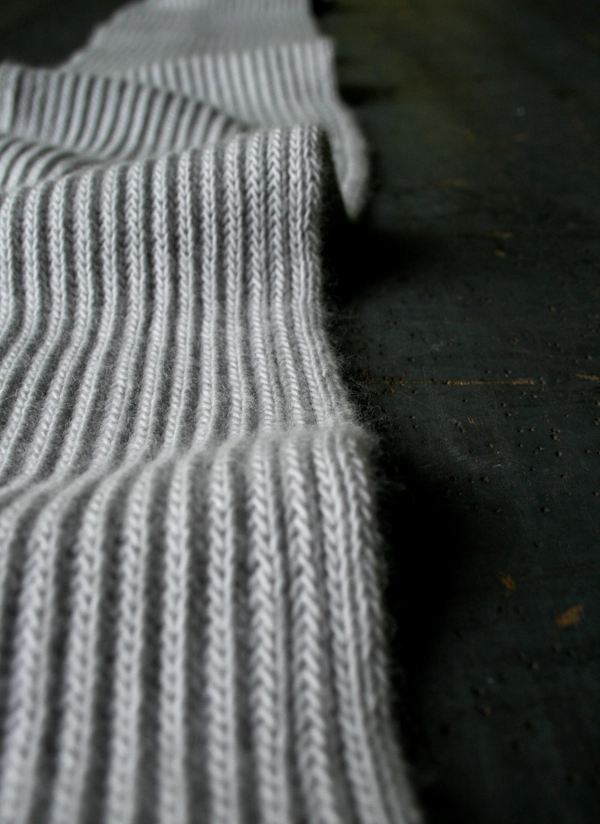 Pairing high-definition Line Weight with big-bang-for-your-buck Brioche Stitch, this simple pattern is transformed into vivid ridges and a remarkable fabric. You can probably tell that I'm smitten. Who wouldn't want to work in a yarn that reflects your hands' work, elevates your efforts, and is incredibly soft and cozy to boot?
To see our entire collection of Line Weight colors, click here. And for the Brioche Scarf pattern, just keep on reading! -Laura
Share your progress and connect with the community by tagging your pics with #PurlSoho, #PurlSohoBusyHands, #PurlSohoBriocheScarf, and #PurlSohoLineWeight. We can't wait to see what you make!
Materials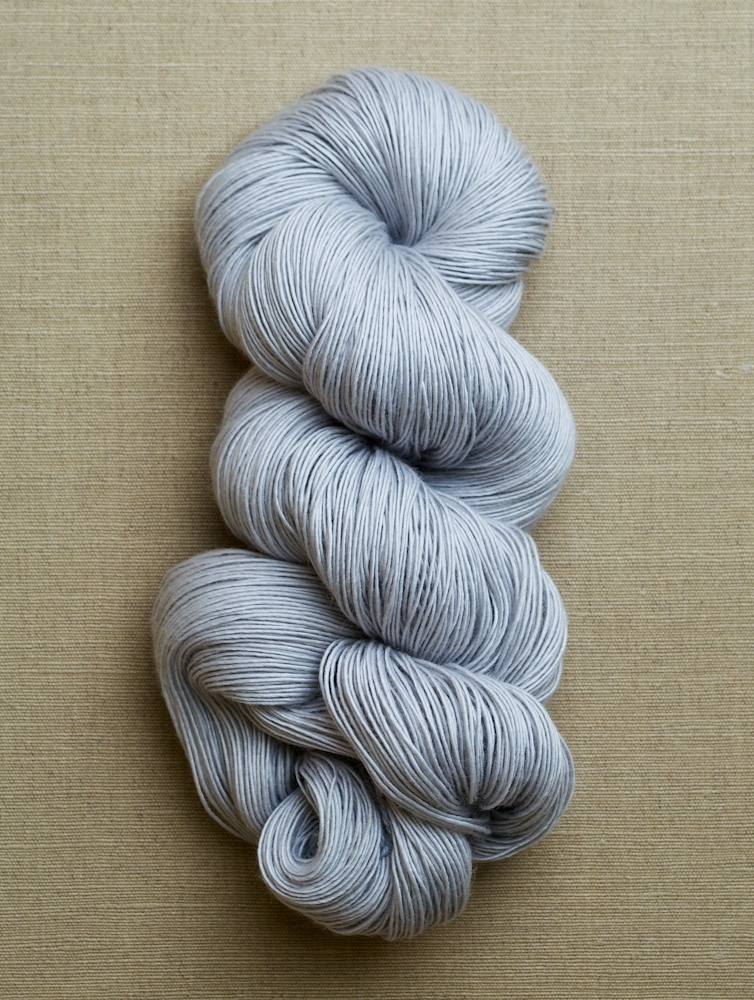 2 skeins of Purl Soho's Line Weight, 100% merino. Each skein is 494 yards/ 100 grams; approximately 767 yards required. We used the color Oyster Gray.
US 2 (3 mm) straight or circular needles
Gauge
32 stitches = 4 inches in Stockinette Stitch
Size
Before Blocking: 66 inches long x 6¾ inches wide
After Blocking: 77 inches long x 6¼ inch wide
Notes
Click here for a photo tutorial explaining the basic principals of Brioche Stitch. Please note that this Brioche Stitch pattern includes 3 selvedge stitches on each edge.
When counting stitches in Brioche Stitch, yarn overs are not included in the stitch count; they are paired with a knit stitch and the pair of knit/yarn over is counted as a single stitch. The stitch pattern will produce a very pronounced rib; count only the purl and knit columns when counting stitches.
Slip all slipped stitches purlwise.
If you adjust this pattern, be sure to cast on an odd number of stitches.
Abbreviations
bk2tog [brioche knit 2 together]: Knit next knit stitch together with its paired yarn over
YOS [yarn over slip]: bring yarn to front, slip one purlwise, bring yarn over right needle to the back
Pattern
Begin with Stockinette Stitch
Cast on 53 stitches. We used a basic Long Tail Cast On.
Work in Stockinette Stitch (knit 1 row, purl 1 row) for 1 inch, ending with a knit row.
Continue in Brioche Stitch
Set-Up Row (wrong side): K1, slip 1 with yarn in front (wyif), k1, *YOS, k1, repeat from * to last four stitches, YOS, k1, slip 1 wyif, k1.
Row 1: Slip 1 wyif, k1, slip 1 wyif, *bk2tog, YOS, repeat from * to last four stitches, bk2tog, slip 1 wyif, k1, slip 1 wyif.
Row 2: K1, slip 1 wyif, k1 *YOS, bk2tog, repeat from * to last four stitches, YOS, k1, slip 1 wyif, k1.
Repeat Rows 1 and 2 until piece measures 65 1/2 inch from rolled edge or to desired length, ending with Row 2.
Next Row (right side): Slip 1 wyif, k1, slip 1 wyif, *bk2tog, p1, repeat from * to last four stitches, bk2tog, slip 1 wyif, k1, slip 1 wyif.
Finish with Stockinette Stitch
Starting with a purl row, work in Stockinette Stitch for 1 inch, ending with a purl row.
Bind off loosely in knit.
Weave in the ends and block as desired.