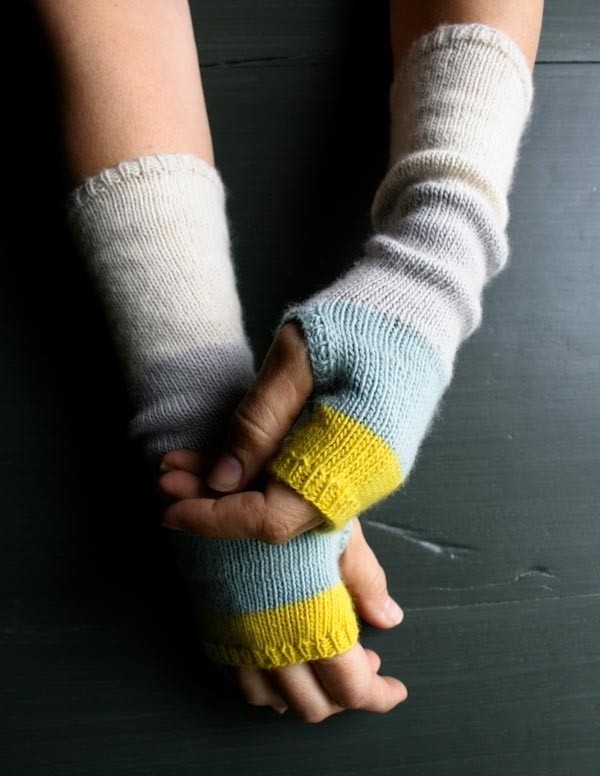 Purl Soho's new Line Weight is just right for a fresh version of our classic Colorblock Hand Warmers. Incredibly soft and downy, Line Weight is our new go-to yarn for fall accessories, not too toasty or bulky, just perfectly cozy!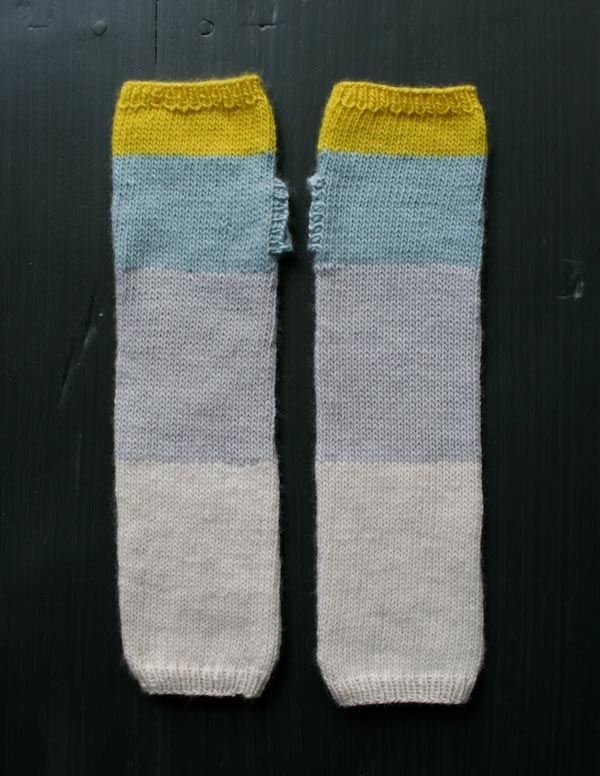 We dipped into our palette of favorite Line Weight colors to create three gorgeous color combos:
Left, from top to bottom: Yellow Yellow, Desert Blue, Oyster Gray, and Heirloom White
Middle, from top to bottom: Super Pink, Ballet Pink, Storm Gray, and Heirloom White
Right, from top to bottom: Dragonfly Blue, Peacock Blue, Timeless Navy, and Toasted Charcoal
Or browse our whole collection of Line Weight 100% merino to write your very own color story!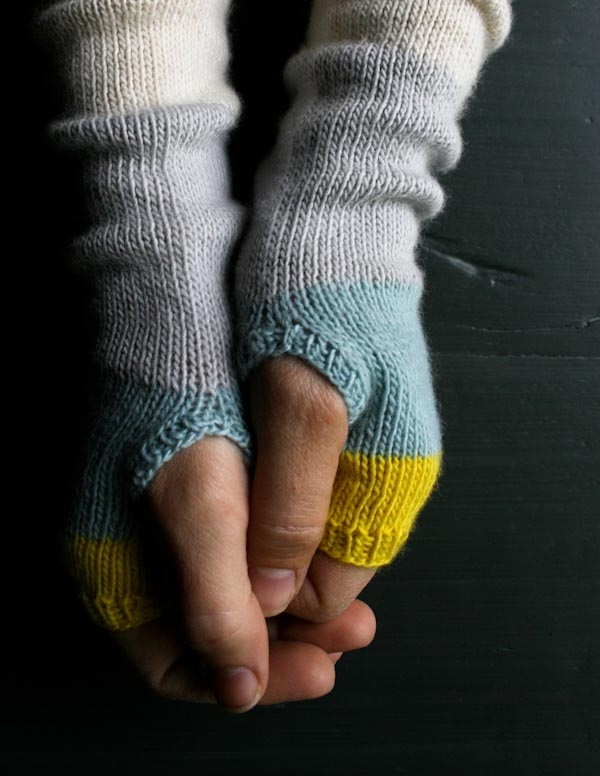 If you haven't yet accepted fall's arrival, here is a great place to face the facts, with a quick and simple project that will serve you beautifully all season long! Follow the simple original pattern, which is right here!