If your relationship with handcrafting is all about embracing imperfections, then the name Mistake Rib may call your name! But really, although the discovery of this stitch may have come from a mistaken number of cast on stitches, its lovely texture and lofty warmth couldn't be more perfect!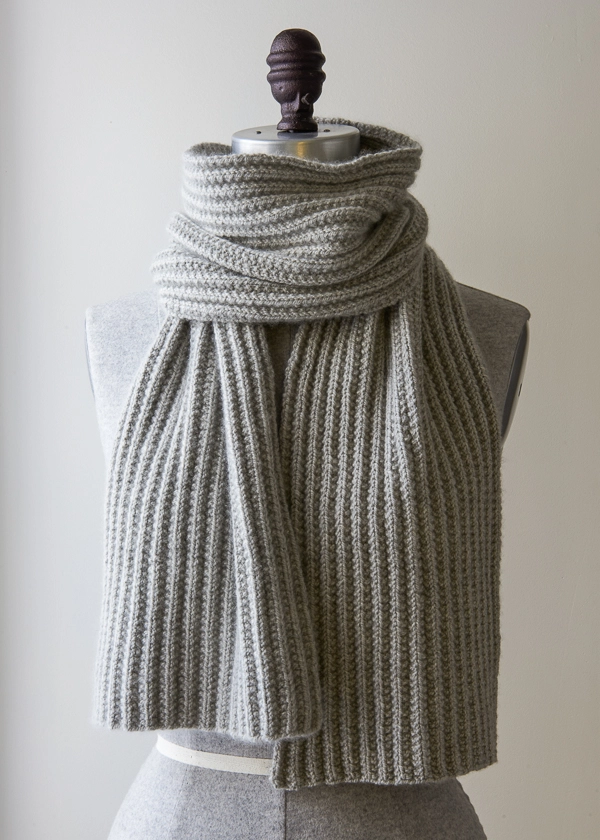 Our Mistake Rib Scarf in Cashmere Merino Bloom takes this stitch to new levels of beauty. Our Cashmere Merino Bloom is downy soft, cuddly warm, and just plain gorgeous. And in Dove Gray, we love the timelessness and simplicity of this scarf that basically only asks you to work a 2 x 2 rib.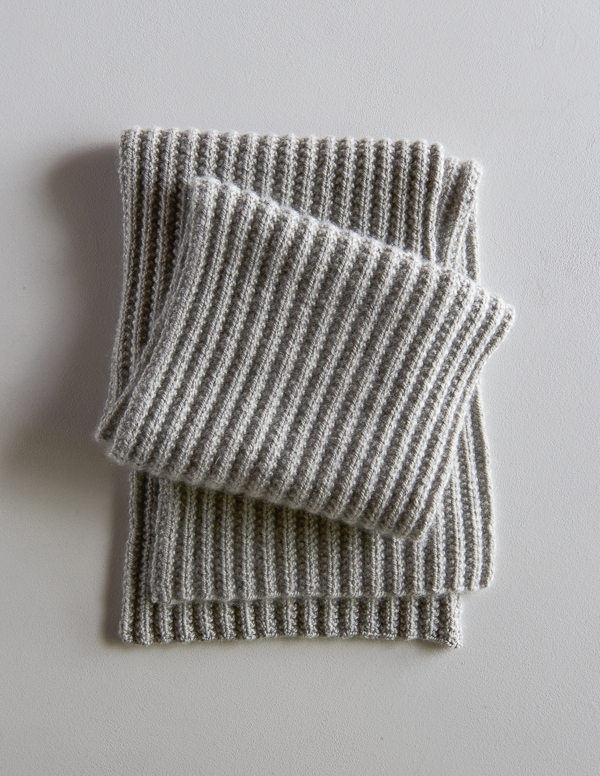 For mom and grandpa, best friend and niece, and even for yourself, the Mistake Rib Scarf in Cashmere Merino Bloom is an easy knit and a special gift. Even if you have a few mistakes in there! -Joelle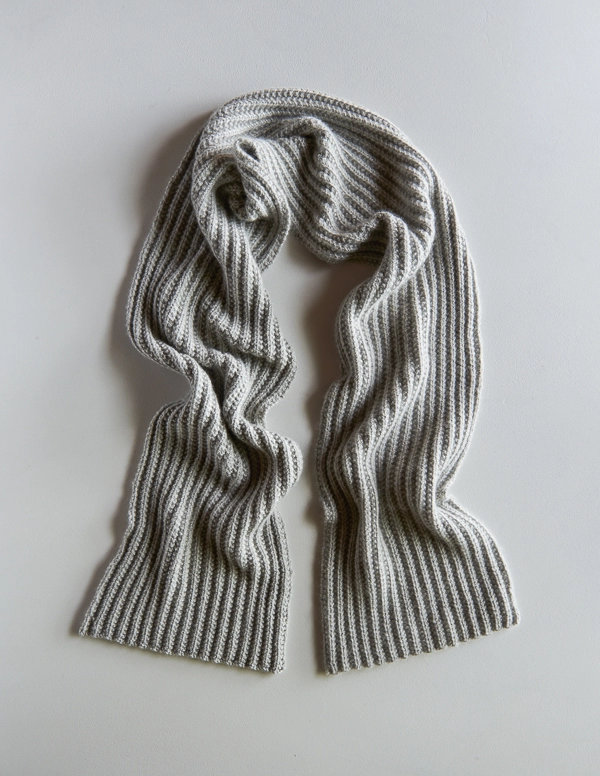 UPDATE: IN TWO COLORS
SEPTEMBER 2017
Our Two-Tone Mistake Rib Scarf uses single-row striping to add a whole new dimension to this super simple stitch! Already a fairly magical outcome for such easy knitting, but when you alternate colors each row, subtly perceptible shifts of tone seem to create a patina over the underlying ribbed fabric… Beautiful!
Designed by Purl Soho founder and co-owner, Joelle Hoverson.
Share your progress and connect with the community by tagging your pics with #PurlSoho, #PurlSohoBusyHands, #PurlSohoMistakeRibScarf, and #PurlSohoCashmereMerinoBloom. We can't wait to see what you make!
Materials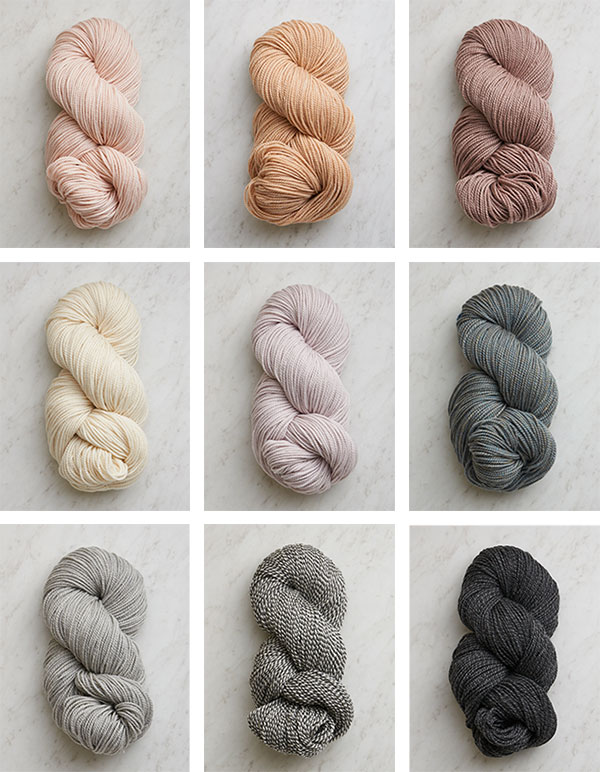 Gauge
27 stitches = 4 inches in pattern, unstretched
Size
Finished Dimensions: 10 inches wide x 60 inches long (Note: Each skein yields approximately 20 inches of scarf, so with 4 skeins you could make an 80-inch scarf.)
Pattern
For the free pattern, please visit our original Mistake Rib Scarf story.