In our experience, beauty has very little to do with complexity. Complex things can be very beautiful, of course, but when they are, it's only a coincidence. It's just as likely that a simple thing will be beautiful, and in the case of our Mistake Rib Cowl, it's definite!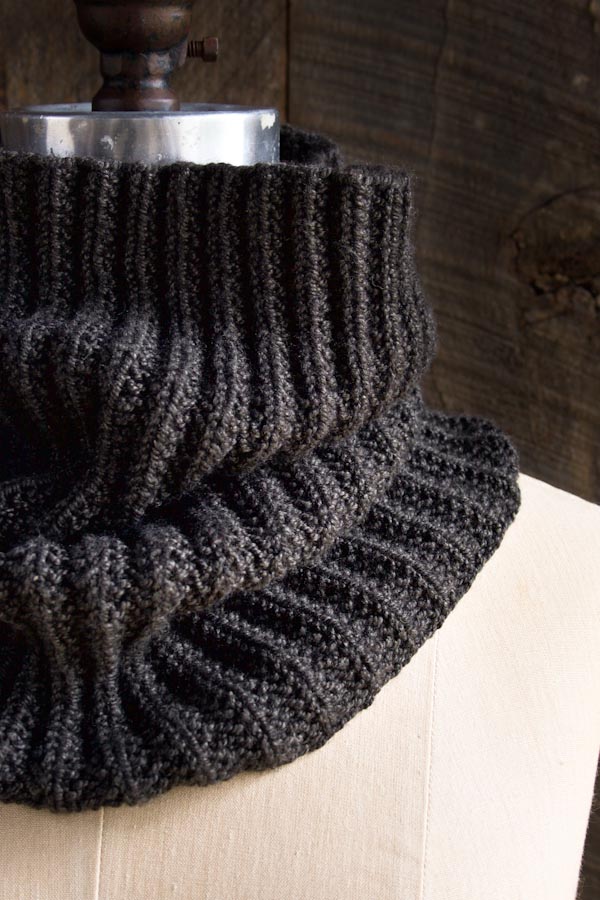 The Mistake Rib stitch pattern is nearly as simple as knit 2, purl 2, but the finished fabric has a lovely loft and squishiness that regular 2 x 2 ribbing lacks. Purl Soho's Mulberry Merino lends the pattern a particular depth with its gentle shine and richness. And in Dark Loam, our Mistake Rib Cowl is mysterious, lush, and simply beautiful! -Joelle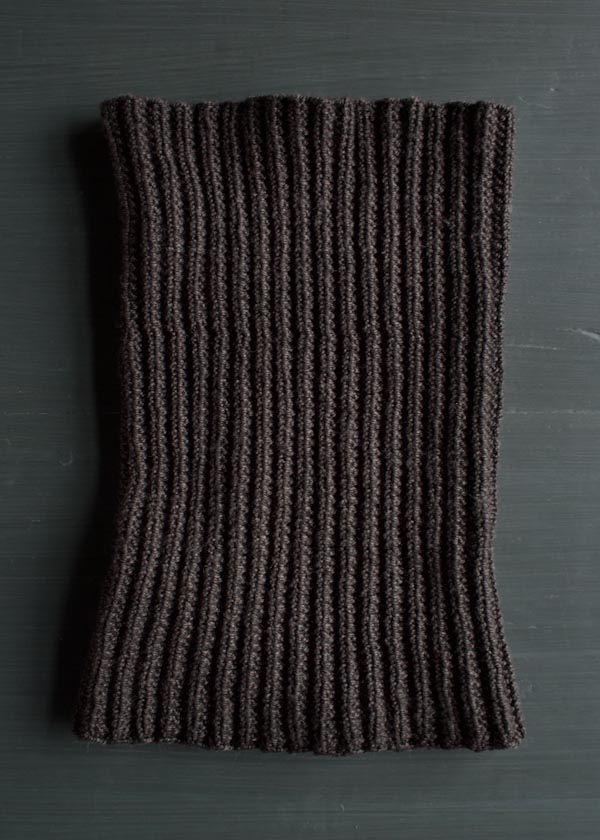 Update: New Yarn
December 2017
It turns out that Gentle Giant is just right for showing off the beautiful texture of this stitch and that our Mistake Rib Cowl in Gentle Giant is a new mistake rib favorite!
Update: Now In Cashmere!
September 2019
To celebrate our very first 100% cashmere collection, we used our Cashmere Tend for a beautifully updated Mistake Rib Cowl! You'll need just two skeins of Cashmere Tend, so whether you're looking for a quick gift or a knitting treat, this Mistake Rib Cowl in Cashmere Tend covers both!
Update: Now In Two Colors!
September 2020
Mistake Rib in one color is lovely, but add another, and you're in the business off creating a herringbone textile so intricate looking you wouldn't imagine that it's a simple matter of knit 2, purl 2 and switching colors each round. Knit in two colors of our Season Alpaca, read all about this amazing knit here!
Share your progress and connect with the community by tagging your pics with #PurlSoho, #PurlSohoBusyHands, and #PurlSohoMistakeRibCowl. We can't wait to see what you make!
Materials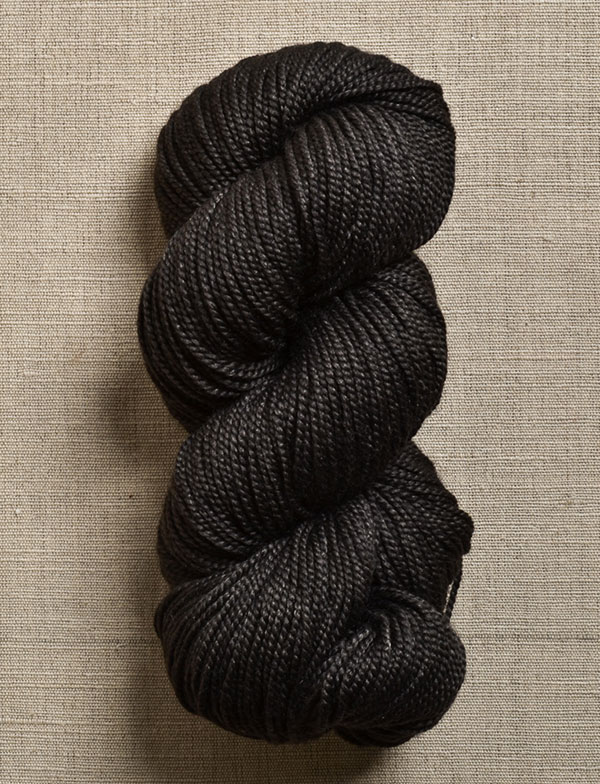 Gauge
20 stitches = 4 inches in stockinette stitch
32 stitches = approximately 4 inches in Mistake Rib, unstretched
Size
Finished Circumference: Approximately 18 inches, unstretched
Finished Height: 15 inches
Note
Mistake Rib in the round is worked over a multiple of 4 stitches.
Pattern
Cast on 144 stitches, place a marker, and join to work in the round, being careful to not twist the stitches. We used a basic Long Tail Cast On.
Round 1: *K2, p2, repeat from * to end of round.
Round 2: P1, *k2, p2, repeat from * to last 3 stitches, k2, p1.
Repeat Rounds 1 and 2 until piece measures 15 inches from cast-on edge or desired length.
Bind off loosely in stitch pattern.