We aren't shy about our love for mistake rib and have used this simple stitch to make a handful of scarves and cowls… but never in Gentle Giant. It turns out that this big, cozy single ply merino is just right for showing off the  beautiful texture of this stitch and that our Mistake Rib Cowl in Gentle Giant is a new mistake rib favorite!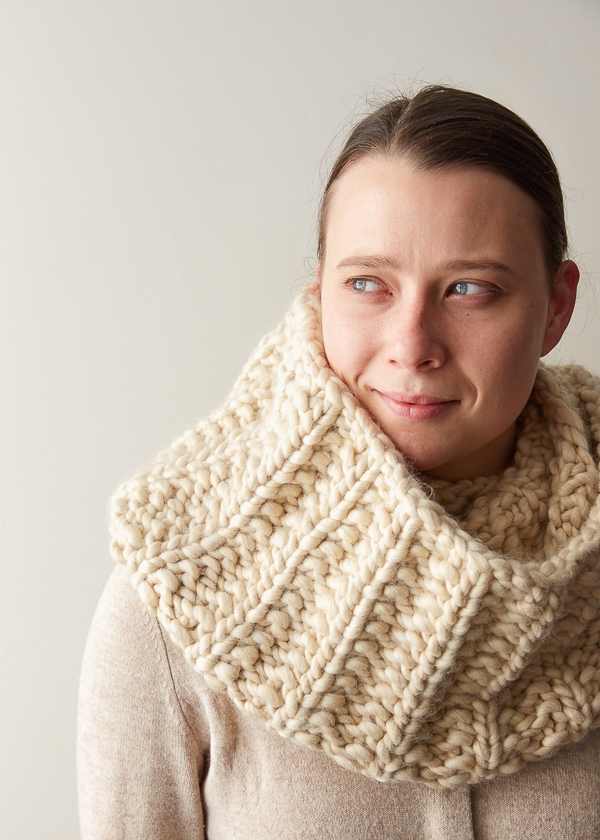 Peak and valley after peak and valley, when the mistake rib stitch and Gentle Giant get together, there's no escaping a distinct texture and graphic look. This apparent complexity is created by simply working a 2 x 2 rib (knit 2, purl 2) that jogs over on alternating rows. Even a very beginner knitter can cast on for this one!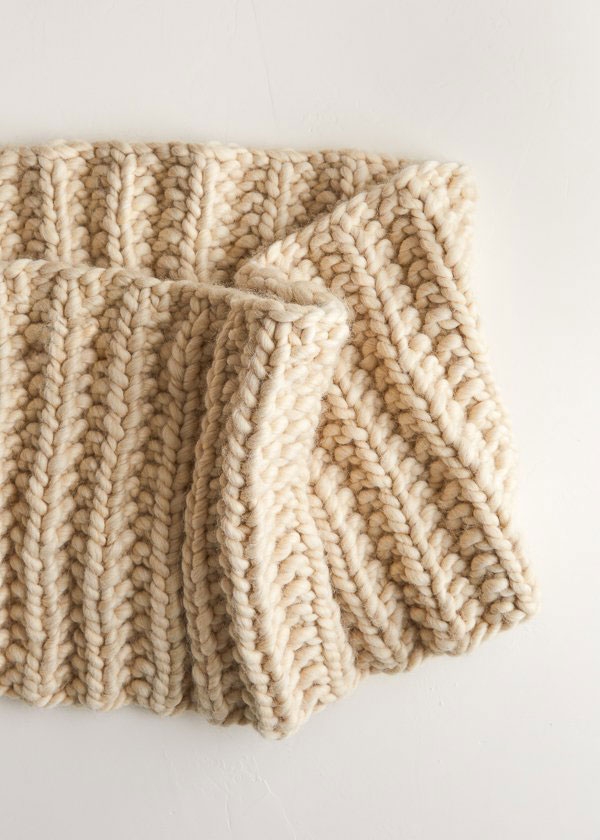 Gentle Giant comes in 21 colors, including 6 new spunky ones, and it knits up at 1½ stitches to the inch. So, imagine how many of these beauties you can make before the holidays… A lot!
Materials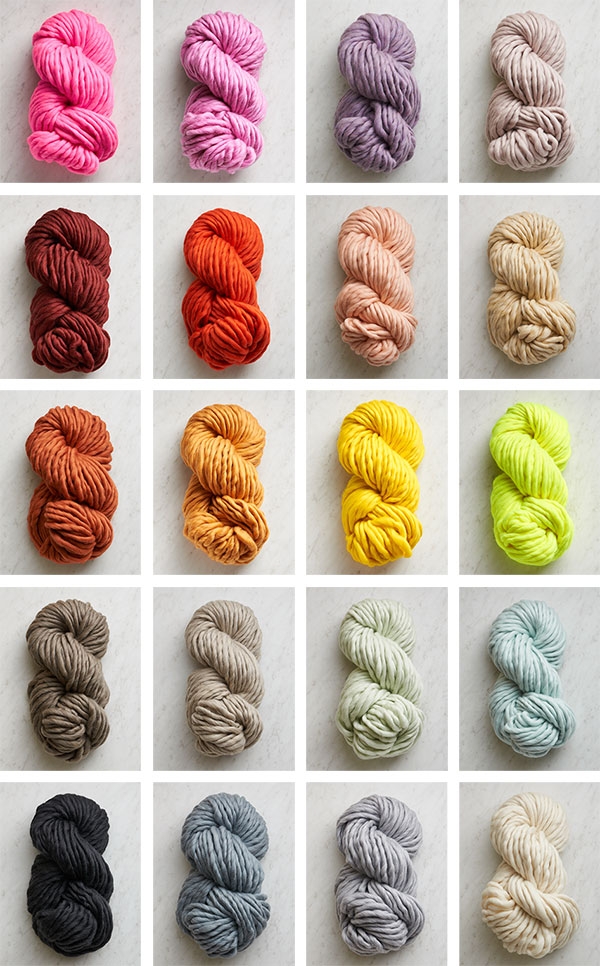 Gauge
8 stitches and 11 rows = 4 inches in mistake rib, unstretched
Size
Finished Circumference: 56 inches, to wrap twice around neck
Finished Height: 11 inches
Note
Mistake rib in the round is worked over a multiple of 4 stitches.
Pattern
Cast on 112 stitches.
Place a marker and join for working in the round, being careful to not twist the stitches.
Round 1: *K2, p2, repeat from * to end of round.
Round 2: P1, *k2, p2, repeat from * to last 3 stitches, k2, p1.
Repeat Rounds 1 and 2 until the piece measures 11 inches from the cast-on edge, or until the desired height.
Bind off loosely in stitch pattern.
Weave in the ends and lightly steam if desired.