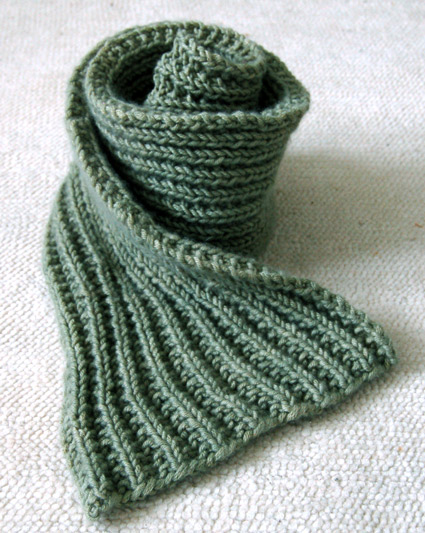 This Easy Mistake Stitch scarf is made with Jade Sapphire's gorgeous 12-ply Cashmere in color "Green Tea". If you know how to knit and purl you can make this scarf! Mistake Stitch creates a deep and lofty rib that looks like so much more work than it actually is.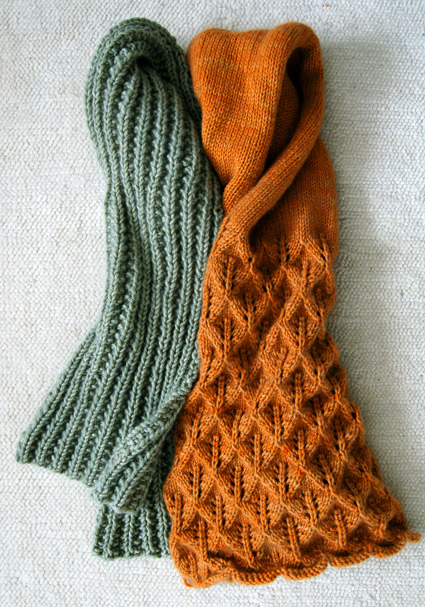 If you're interested in the Lovely Leaf Lace Scarf (the orange one on the right), you can find the full, free pattern right here!
Materials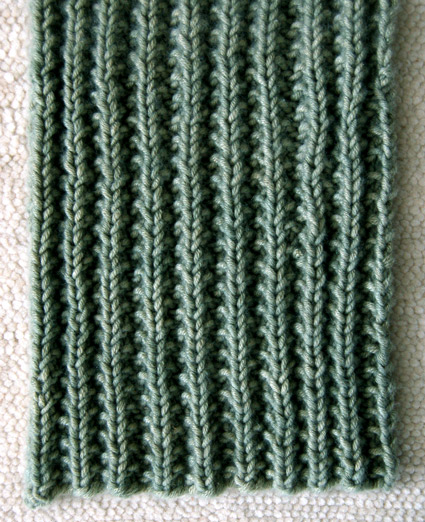 Gauge
4.5 stitches per inch in rib pattern, slightly stretched
Finished Measurements
48-inches long by approximately 8-inches wide
Pattern Note
Mistake rib works over a multiple of 4 + 3 stitches.
Pattern
Cast on 39 stitches. We used a basic Long Tail Cast On.
K2, p2, repeat to last 3 stitches, k2, p1.
Repeat this row. That's it!
Bind off in stitch pattern.
Sew in ends, wash gently by hand, block and let air dry.