Though pared down, the colors of winter have a graceful elegance and surprising warmth that add to the charm of this festive season. Celebrate this beauty and spirit with Purl Soho's Winter Wreath. Made in 100% wool felt and trimmed with embroidery and sequins, this Wreath is the perfect complement to the snow-covered season!
You don't need a degree in handcraft engineering to make your wreath as beautiful ours, just the skills to cut some felt and hand-sew a few simple stitches. Our new Winter Wreath Kit has everything you need to make your own warm white wreath, including templates and a full-color instructional booklet that walks you through every step, from the first stitch to the last. It's all neatly packaged in a sturdy cardboard box, nice for yourself and for someone else too!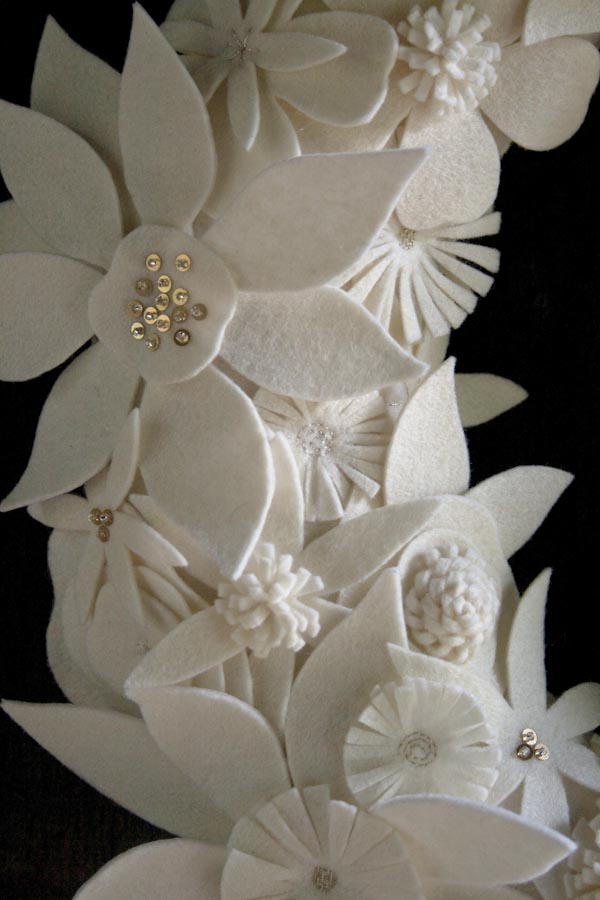 Our Winter Wreath Kit includes all the supplies you'll need to make one wreath measuring 16 inches in diameter…
Have a different color scheme in mind? Purchase the Winter Wreath Pattern on its own right here, and order supplies á la carte by clicking on the links in the above list.
Have a very merry stitching season! -Corinne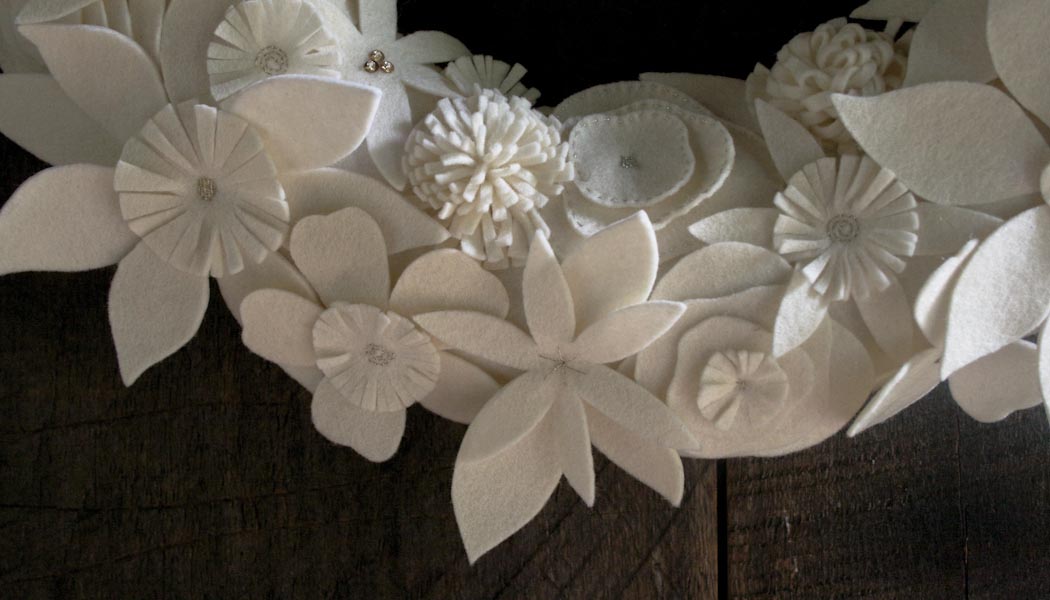 UPDATE: New Color
November 4, 2015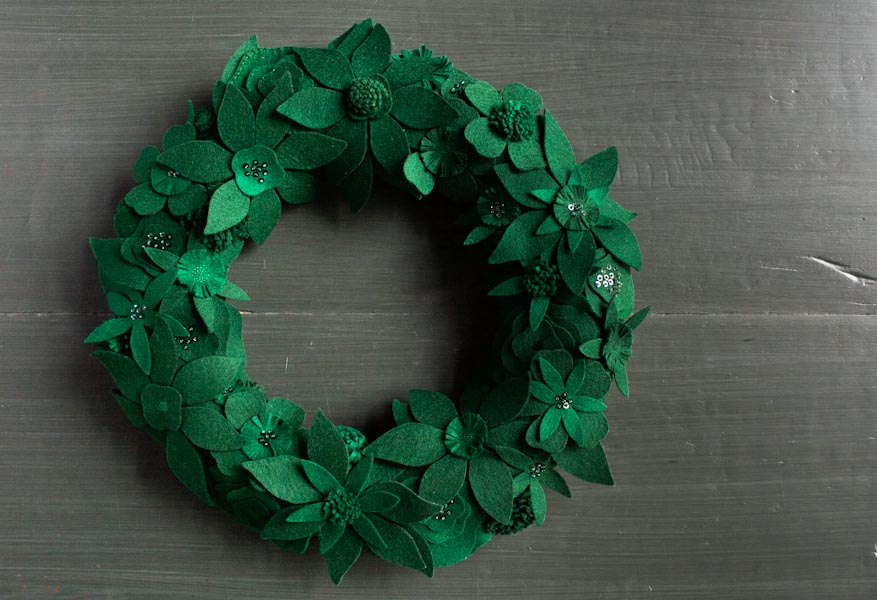 Winter Wreath in Evergreen! We made our beautiful new Wreath following the same simple pattern as our Winter Wreath in White, but in a fresh palette of dark and mysterious greens.