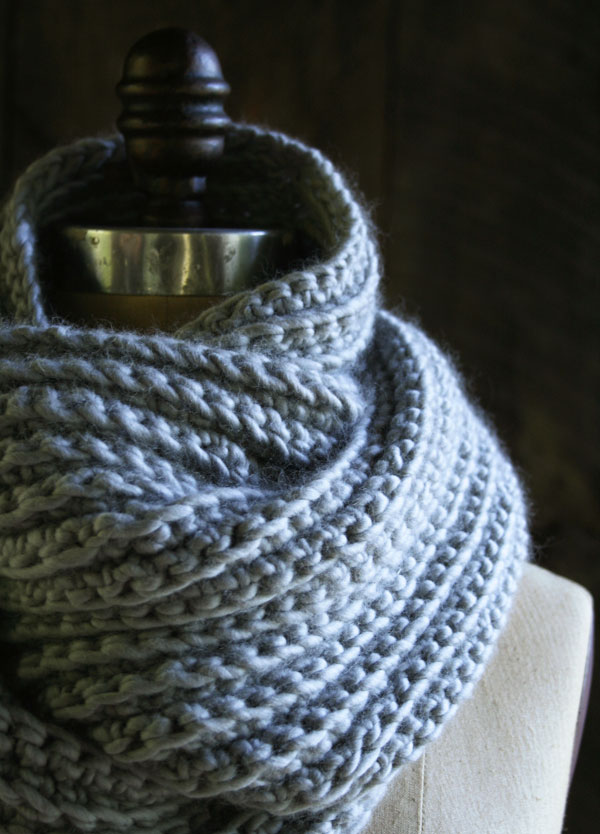 I know that crocheters sometimes feel like the Cinderella of the needlecraft ball. While her adored stepsister, Belle Knit, dances the night away, Crochet-erella stays home sifting the internet for hard-to-find modern crochet patterns. That's why we love to use whatever magic we can muster in order to restore Crochet-erella to her rightful place as the glass-slipper-wearing fashion princess that she is!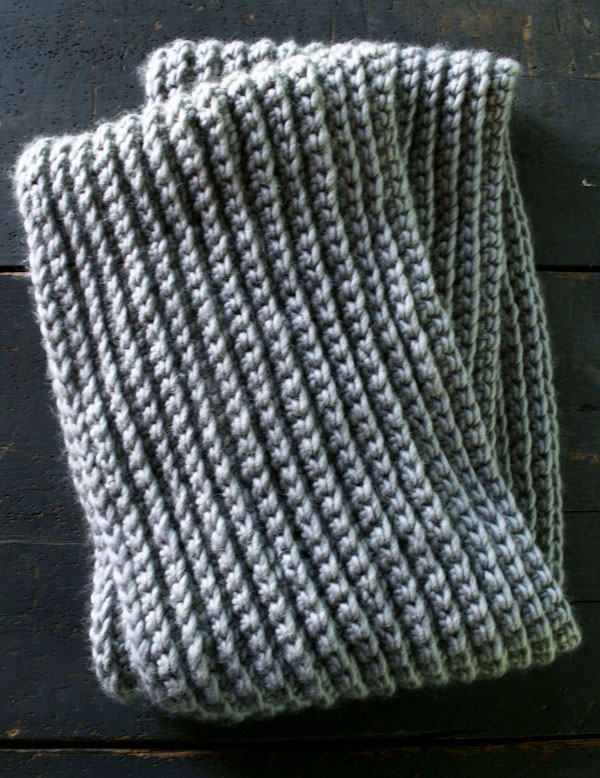 This Rib Cowl is as lush and dramatic, cascading and gorgeous, as any knit counterpart. And in Purl Soho's Super Soft Merino, it's seriously cozy too. I plucked this beautiful, wear-with-everything Storm Gray from our newest palette of moody neutrals. Just right for a ball gown!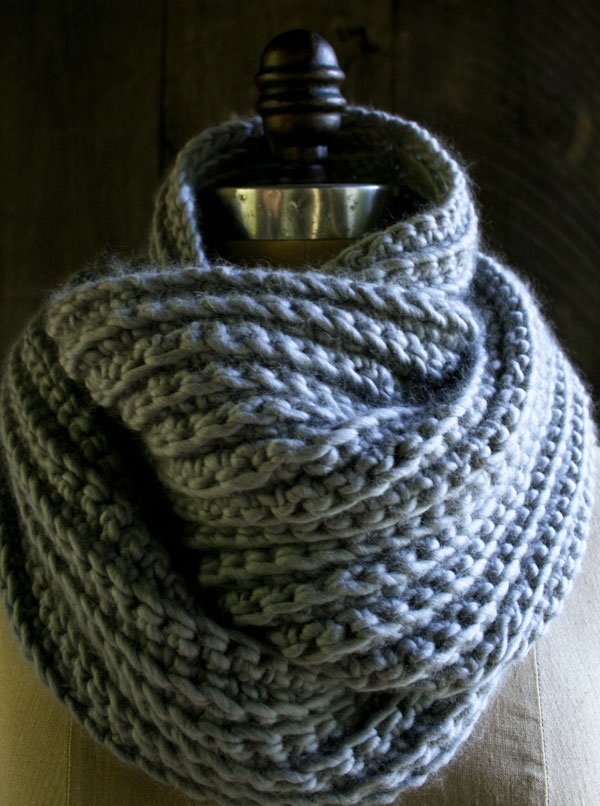 In a simple rib stitch that even very beginners can master, your Rib Cowl will definitely be done before midnight! And for more experienced crocheters who don't yet know how to make a Foundation Single Crochet (a foundation chain and the first row of single crochet all at once!), take this opportunity to learn with our new tutorial right here.
So, at last, Crochet-erella can get off the internet and join the party! I love a happy ending! -Whitney
Materials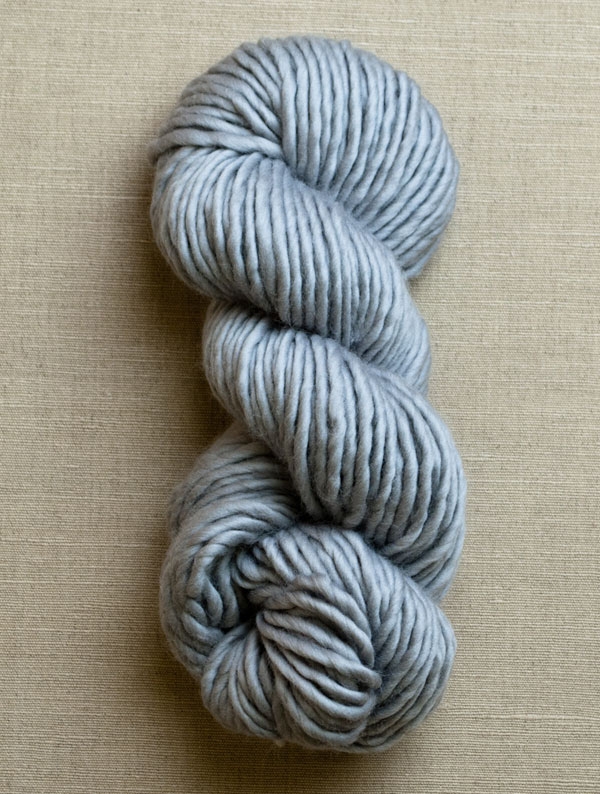 5 skeins of Purl Soho's Super Soft Merino, 100% merino wool. Each skein is 87 yards/ 100 grams; approximately 385 yards required. We used the color is Storm Gray.
A size P (11.5 mm) crochet hook
Gauge
9⅓ single crochets = 4 inches
Size
Finished Dimensions: 9 inches wide x 60 inches in circumference
Note
To make the Rib Stitch you create a single crochet fabric as usual, but instead of inserting the hook under both loops of the previous row's single crochets, you insert the hook only under the back loop. The pink below indicates three "back loops"…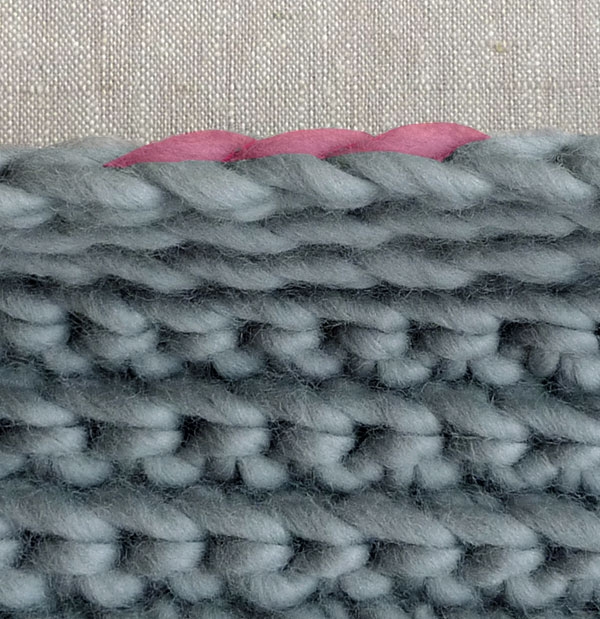 And here is the hook going under a back loop…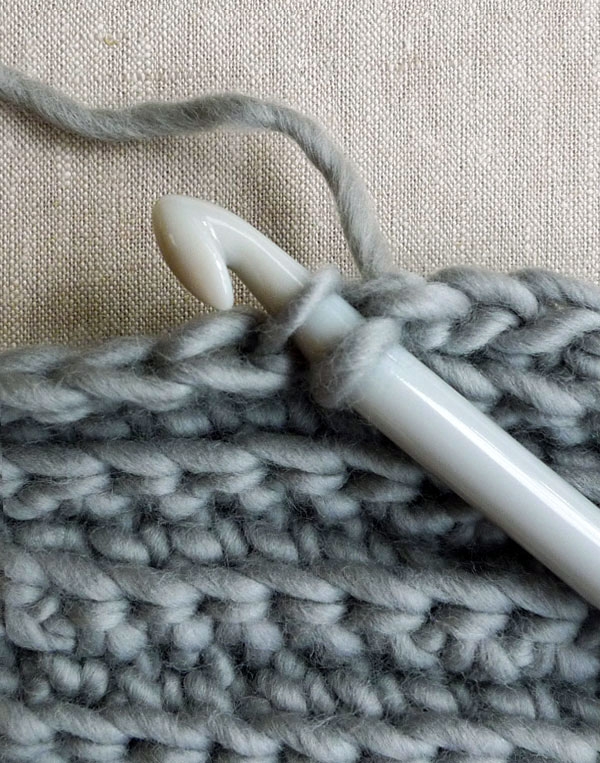 Pattern
If You Are a Beginner Crocheter…
Chain 141.
Foundation Row: Starting with second chain from hook, make 1 single crochet into each chain. (140 stitches)
If You Are a More Experienced Crocheter…
Make a Foundation Single Crochet of 140 stitches. (If you haven't tried this technique, it's well worth learning! Check out our Foundation Single Crochet Tutorial right here.)
Everyone…
*Turn the work. Make 1 single crochet into the back loop of each stitch. (140 stitches)
Repeat from * until piece measures 9 inches from the beginning, ending so that the working yarn is on the same end of the piece as the foundation tail.
Cut the yarn, leaving a 3-foot tail, and pull it through the remaining stitch.
Thread the tail onto a yarn needle and checking that the cowl isn't twisted, sew the two ends together. Make sure that the ribs line up on one side (this will be the "right side"). I found that a simple whip stitch looks best…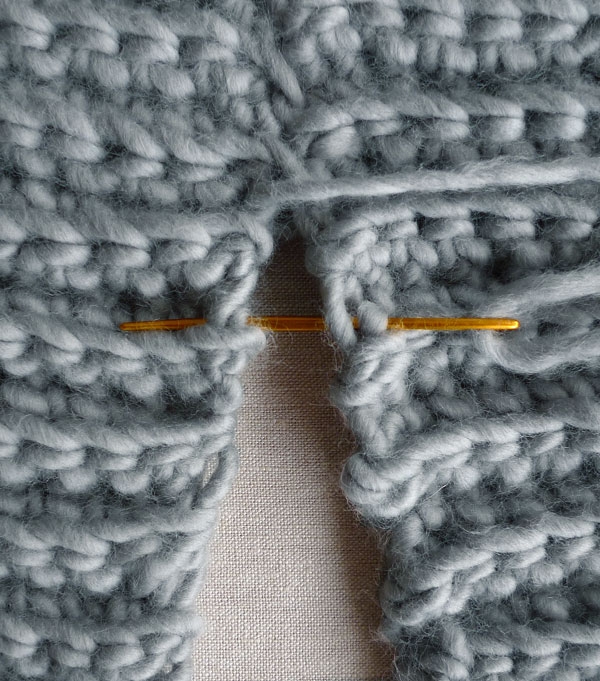 Weave in the ends and wrap yourself up!