When it came time to name this classic, go-with-anything, go-everywhere, denim to diamonds Lovely Ribbed Scarf, well, lovely seemed to us precisely the word to describe it. It's attractive without begging for attention, beautiful without being boastful. It's lovely!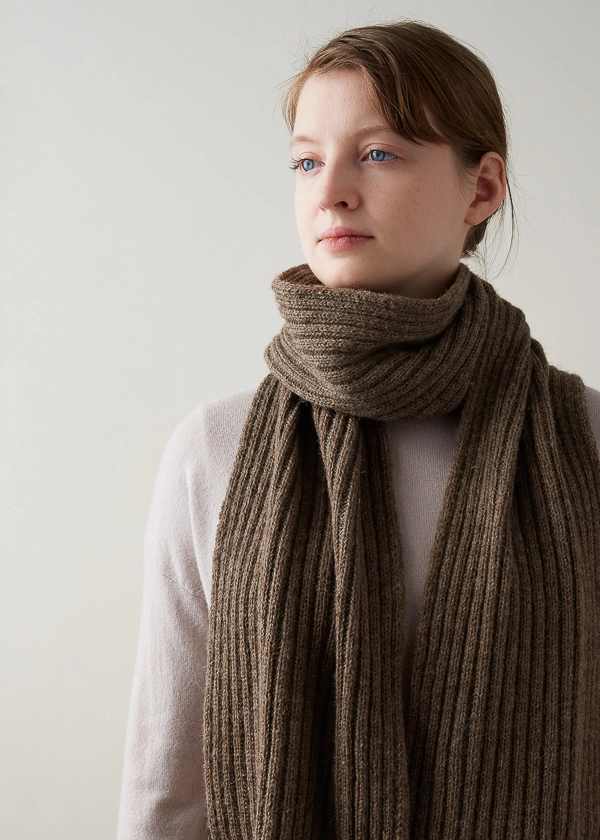 This scarf's sibling, our Lovely Ribbed Cowl, is also a 2 x 2 rib, and so, you see, that to us, the simplicity is the beauty. There are no quirks or genius behind these patterns, nor video tutorial for clarifying the instructions. And that ease is why we also chose this pattern to be the first to represent our brand new Good Wool.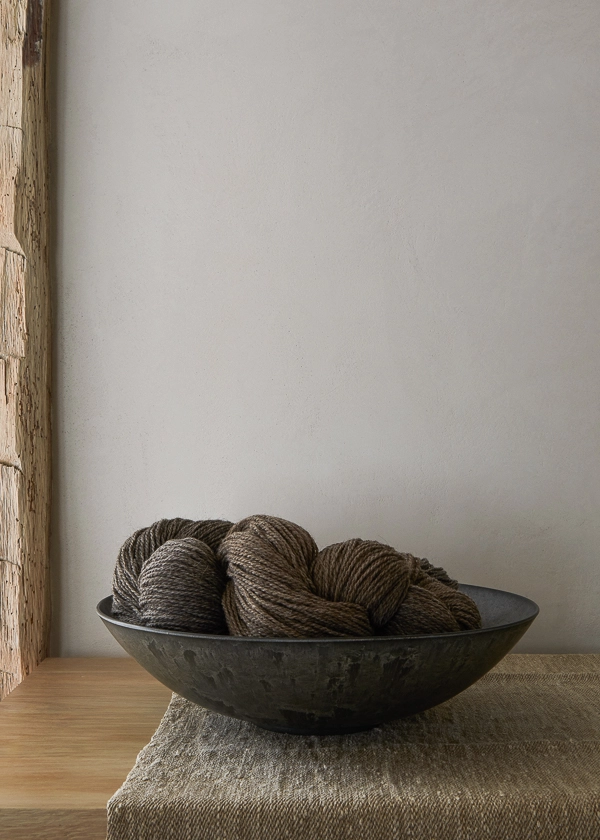 An undyed Andean highland treasure, this pared-down traditional yarn is the perfect complement to one of knitting's most classic stitch patterns. Good Wool also happens to be our most affordable yarn yet. So there's every reason to make a Lovely Ribbed Scarf for yourself… and everyone you know!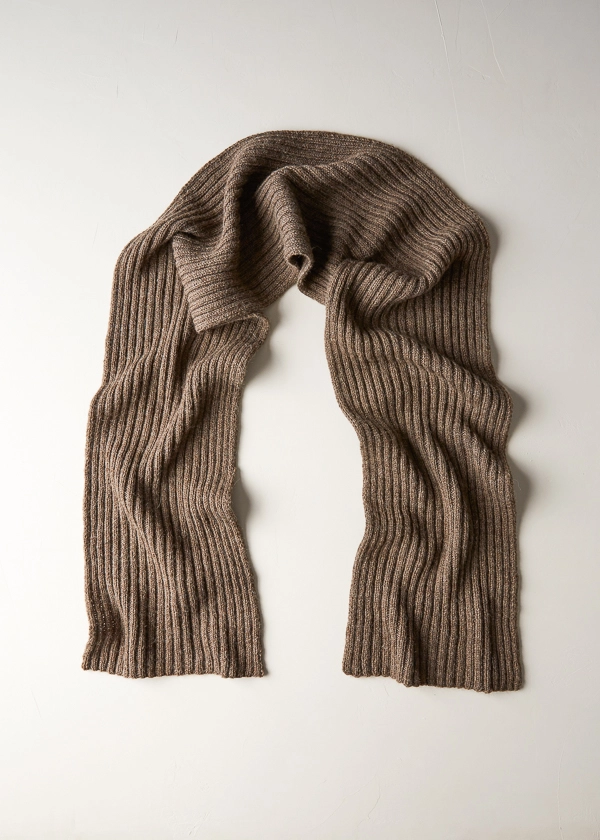 Update: March 2018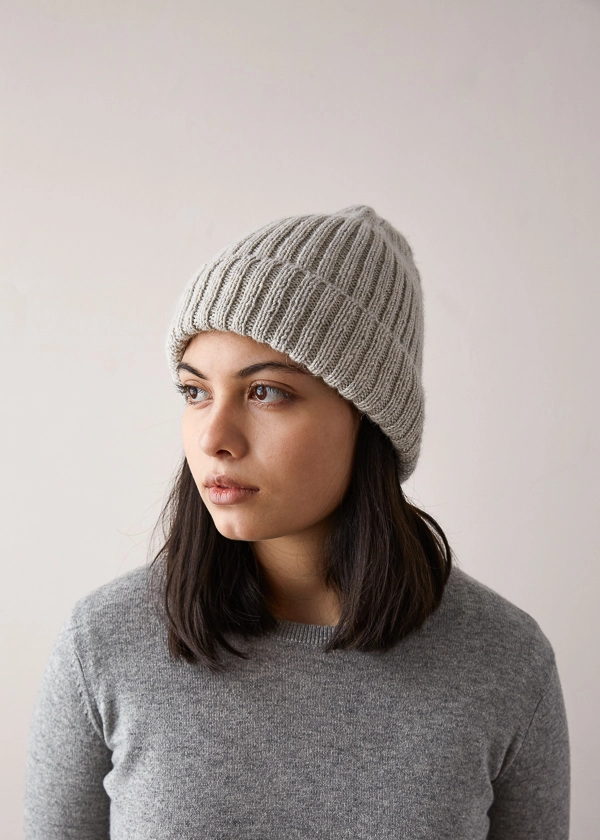 A Lovely Ribbed Hat to match! Our Hat retains the soul of the ones worn on docks and decks since who-knows-when, but it has certainly dispensed with the itch. Knit up in our incredibly soft Season Alpaca, this simple hat is sumptuous and warm and wonderful on the head!
Materials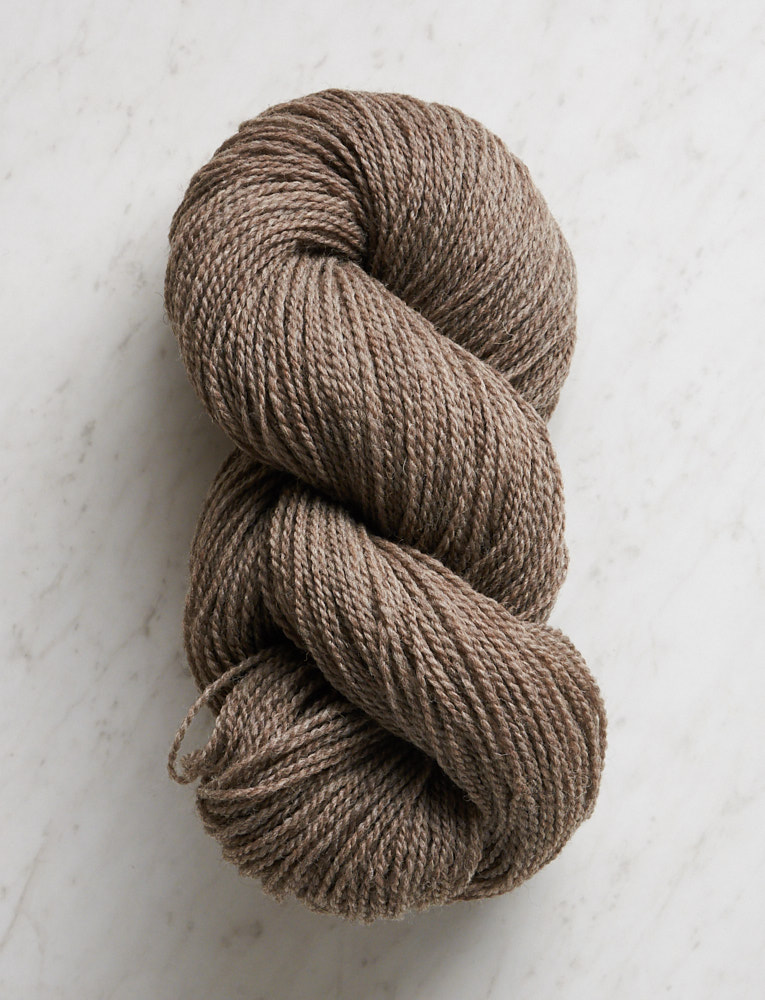 2 or 3 skeins of Purl Soho's Good Wool, 100% undyed Andean highland wool. We used the color Walking Stick. (We used just 12 grams of our third skein, so if you want to buy two instead, you can expect your scarf to be about 67 inches long.)
Gauge
32 stitches and 26 rows = 4 inches in 2 x 2 rib stitch
Size
Finished Dimensions: Approximately 10¾ inches wide x 71 inches.
Pattern
Cast on 86 stitches.
Row 1: *K2, p2, repeat from the * to last 2 stitches, k2.
Row 2: *P2, k2, repeat from * to last 2 stitches, p2.
Repeat Rows 1 and 2 until piece measures 71 inches from cast-on edge.
Loosely bind off in stitch pattern.
Weave in your ends and block as desired!