The rhythm of brioche stitch, the beauty of its fabric and its innumerable variations always renews my excitement for knitting brioche. Whenever I get my hands on a new yarn, it is always one of the first stitches I try!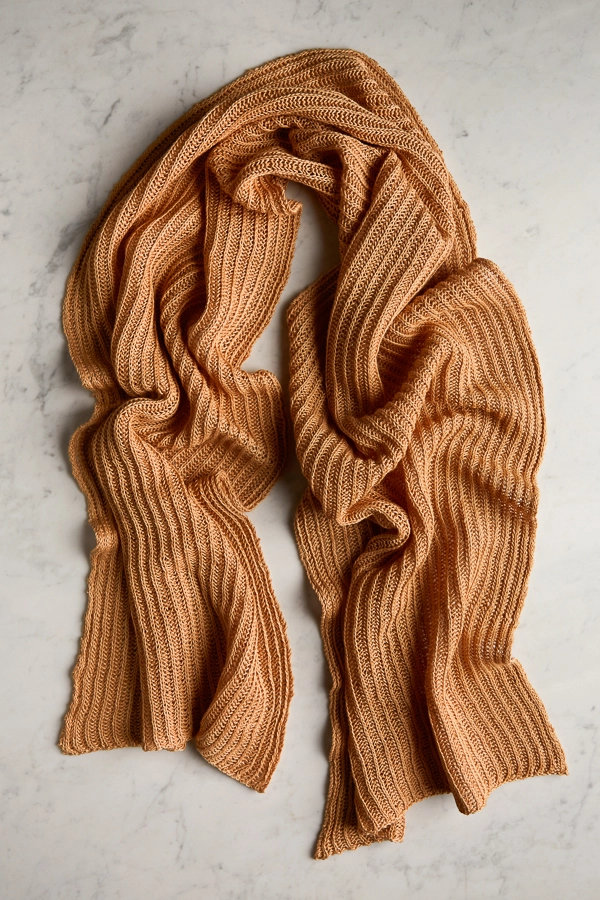 Purl Soho's brand new Field Linen in a simple brioche stitch showed me once again that this stitch has no bounds. The crisp hatched lines, the lightweight, dimensional fabric, and the scalloped edges make our Husk Wrap a very elegant affair!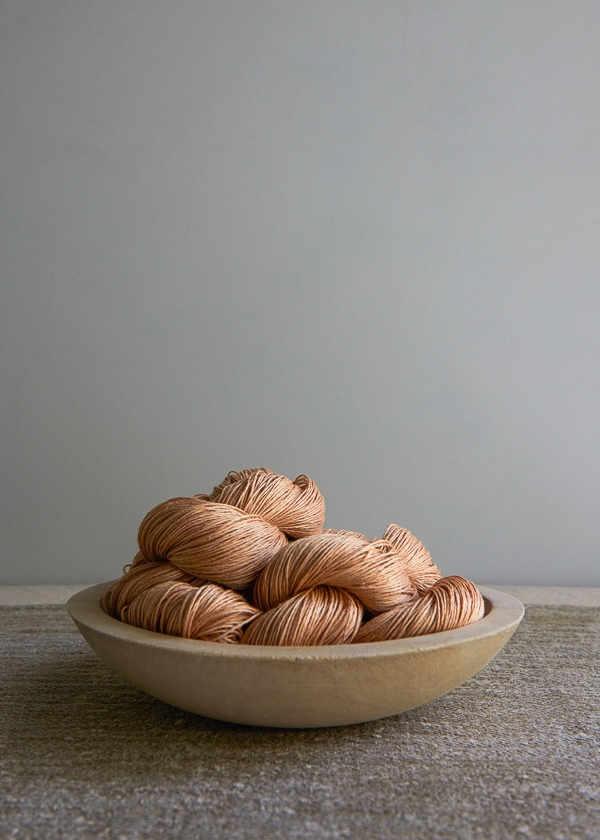 For our Wrap we chose the golden neutral, Wheat Berry, a color that glows like a summer field under a warm sun. So much beauty and fascination, our Husk Wrap will certainly kindle your love for both linen and brioche stitch! -Jake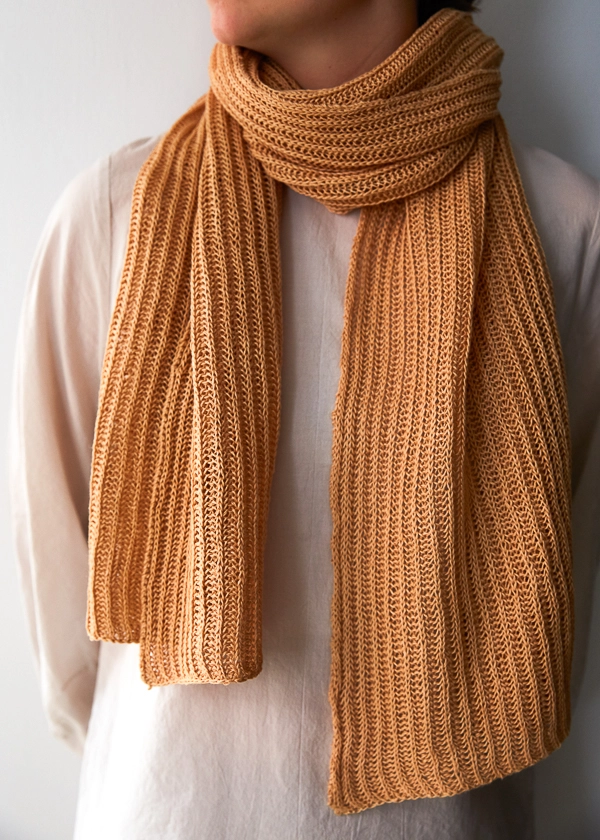 Designed by Purl Soho designer, Jake Canton. Click here to see even more of Jake's designs!
Share your progress and connect with the community by tagging your pics with #PurlSoho, #PurlSohoBusyHands, #PurlSohoHuskWrap, and #PurlSohoFieldLinen. We can't wait to see what you make!
Materials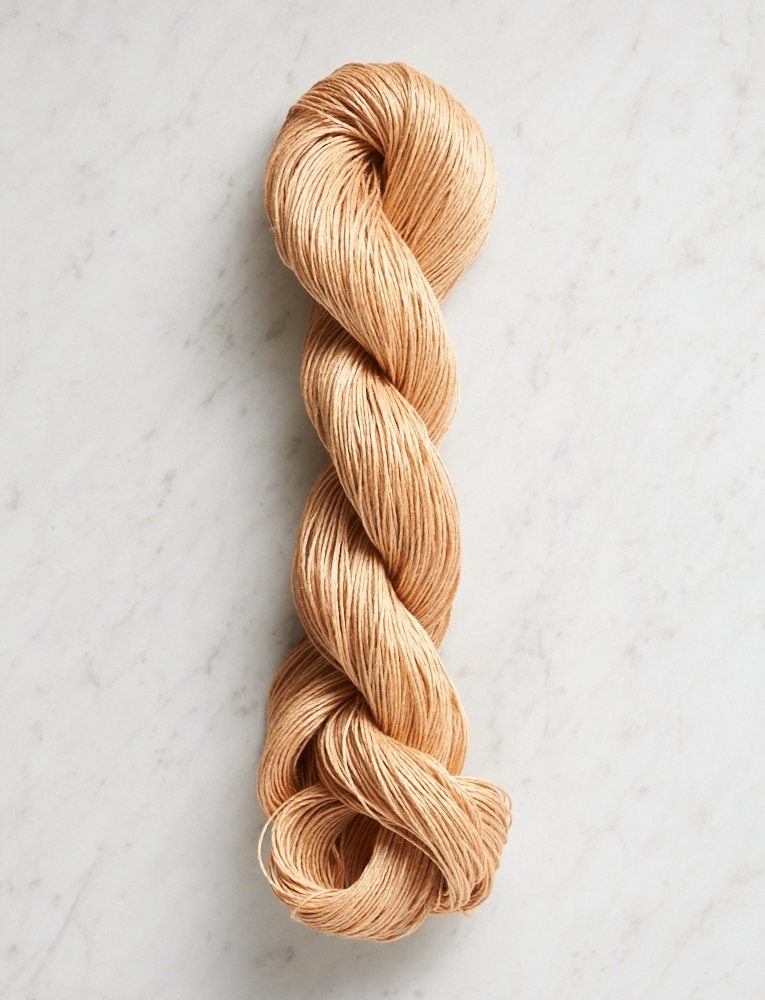 Gauge
Unblocked and Unstretched: 18 stitches and 28 rows = 4 inches in Brioche Stitch
Blocked: 16 stitches and 24 rows = 4 inches in Brioche Stitch
Size
Finished Unblocked, Unstretched Dimensions: 11 inches wide x 76 inches long
Finished Blocked Dimensions: 16 inches wide x 72 inches long
Notes
Brioche Stitch Abbreviations
YOS [yarn over slip]: Bring yarn forward, slip 1 purlwise, bring yarn over right needle.
bk2tog (brioche knit 2 together): Knit the next stitch together with its paired yarn over.
For tips on working these two steps of Brioche Stitch, please visit our Brioche Stitch Tutorial!
Pattern
Cast on 72 stitches. We used a basic Long Tail Cast On.
Set-up Row: *K1, YOS, repeat from * to the last 2 stitches, k2.
Row 1: Slip 1 knitwise with yarn in back (wyib), *YOS, bk2tog, repeat from * to the last stitch, k1.
Repeat Row 1 until piece measures 74 inches or desired length.
Bind off knitwise.
Weave in the ends.
Block by soaking for 15 minutes in warm water. Squeeze out the excess water and lay the wrap flat. Stretch it first vertically to even out the columns of stitches, then stretch widthwise so that the width measures 16 inches. Allow to air dry.