Garter stitch is a beginner's best friend, and even for the most seasoned knitters, it holds an important place in our repertoire of stitch patterns. Cecelia Campochiaro reminds me of this in her beautifully designed book, Sequence Knitting.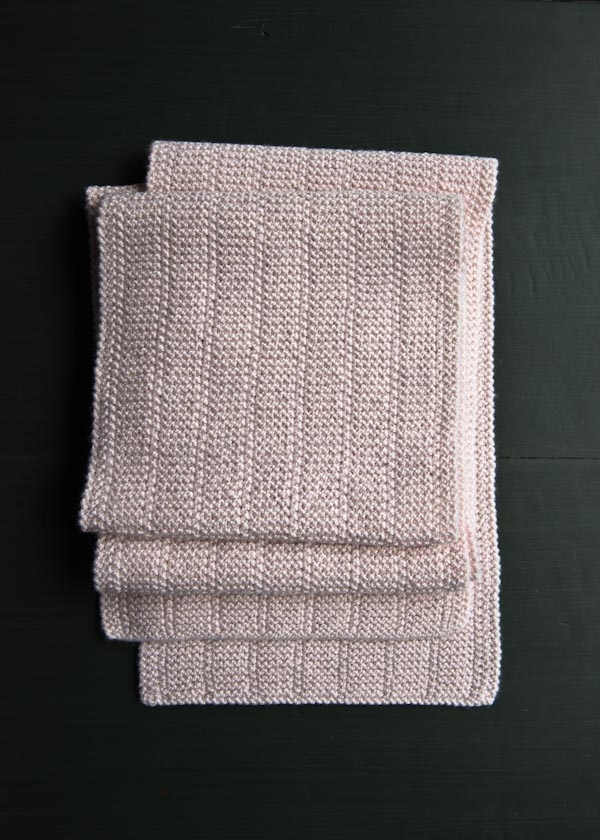 Sequence Knitting brings to life the modular and algorithmic nature of repeating simple combinations of knits and purls. We've put these methods to the test with this Broken Garter Scarf, which is just one line of a repeating pattern. In Purl Soho's elegant Mulberry Merino, the result is a texture as soothing to behold, as it is to create!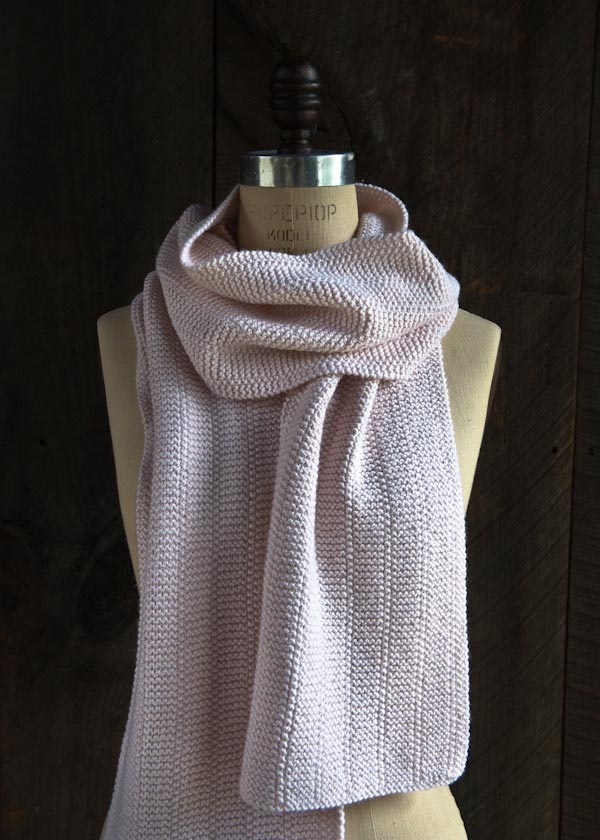 It isn't often that such a groundbreaking reference book comes along, and Sequence Knitting has secured a prime spot on my bookshelf. If you're interested in the story behind this book, I highly recommend Cecelia's interview for Woolful. And to put the concepts into practice, start with our Broken Garter Scarf! -Laura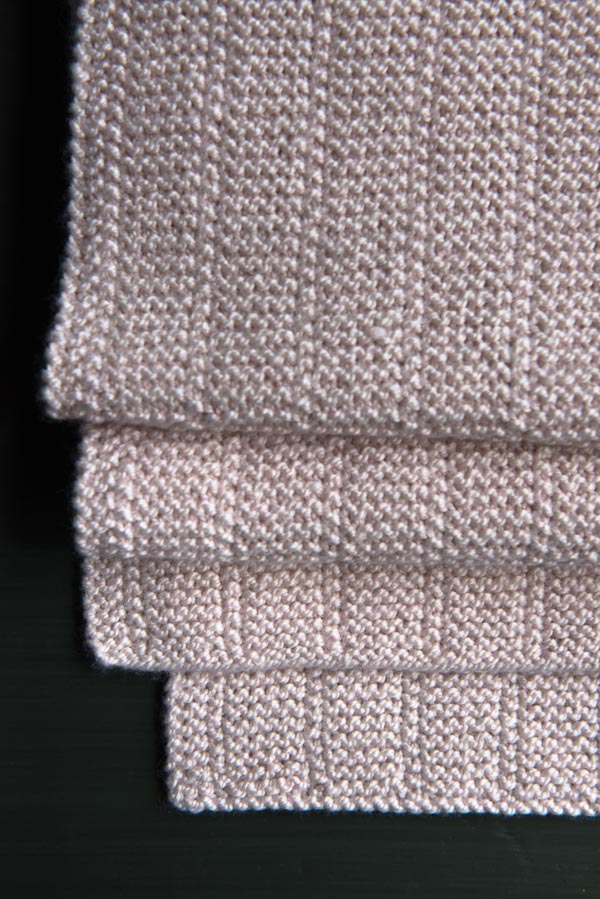 Update: New Color
March 9, 2017
The soothing hypnotism of our Broken Garter Scarf pairs perfectly with our lustrous Mulberry Merino. And in our new heather-ed Wheat Flour color, the result is subtle and totally classic. Click here for more information and additional photos!
Designed by Purl Soho designer, Laura Ferguson.
Share your progress and connect with the community by tagging your pics with #PurlSoho, #PurlSohoBusyHands, and #PurlSohoBrokenGarterScarf. We can't wait to see what you make!
Materials
3 skeins of Purl Soho's Mulberry Merino, 80% extra fine merino wool and 20% mulberry silk. Each skein is 247 yards; approximately 554 yards required. We used Ballet Pink and Dark Loam. (NOTE: We no longer offer Mulberry Merino, but choose from one of our other sport weight yarns.)
US 5 (3.75 mm), straight or circular needles
Gauge
22 stitches = 4 inches in garter stitch
Size
Finished Dimensions: 9 inches wide x 78 inches long
Note
This pattern is worked over a multiple of 6 + 1 stitches. For example 6 x 8 = 48 and 48 +1 = 49.
Pattern
Cast on 49 stitches. We used a basic Long Tail Cast On.
Row 1: Knit.
Row 2: Slip 1 knitwise, * k2, p1, k3, repeat from * to end of row.
Repeat Row 2 until piece measures desired length or until you have just enough yarn to bind off.
Bind off knitwise.
Weave in the ends and block as desired.