Magnolias blooming, songbirds returning, baby lettuces pushing through the soil, spring is bound to inspire creativity. When we look back on the projects that suit the season, like Mother Nature herself, we feel like getting busy!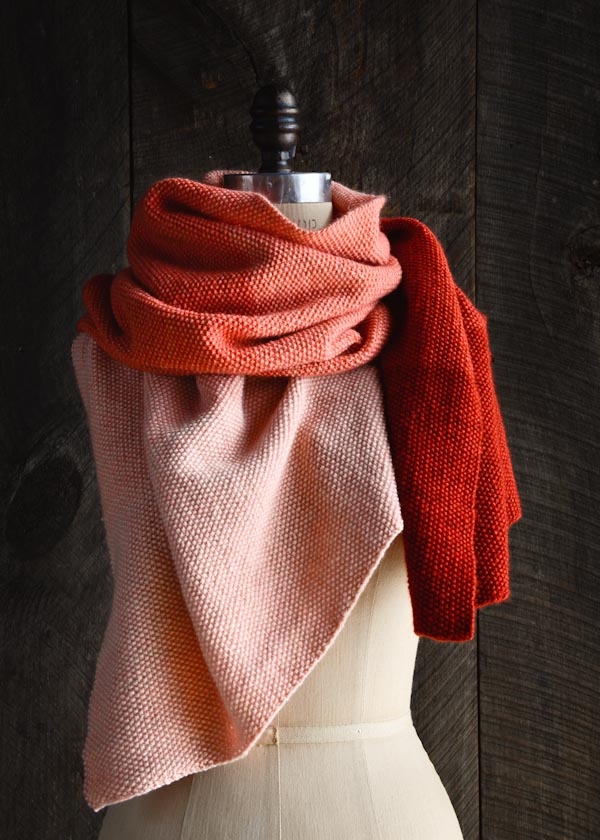 One of our most inspiring projects ever is our Cashmere Ombré Wrap, and in its latest Vermilion palette, it is a dramatic ode to nature's warmest creations. Pick up a Cashmere Ombré Wrap Kit in any one of our six gorgeous colors, and make beauty this spring!
And be sure to also check out our favorite free patterns for spring, each one a light and breezy salutation to the season!
Top Row: Crosshatch Cowl, Tiny Tile Quilt, and Over-the-Top Top
Middle Row: Drawstring Bucket Tote, Gathered Skirt for All Ages, and Classic Mitered Corner Napkins
Bottom Row: Linen Tunic with Gathered Shoulders, Pixel Stitch Socks, and Striped Spring Shirt
Happy crafting!