In a burst of extraordinary color, our new Vermilion palette adds its voice to our chorus of  Cashmere Ombré Wrap Kits! Rich and evocative, warm and sophisticated, Vermilion's song ranges from deep carnelian bass notes to light peach blossom trills.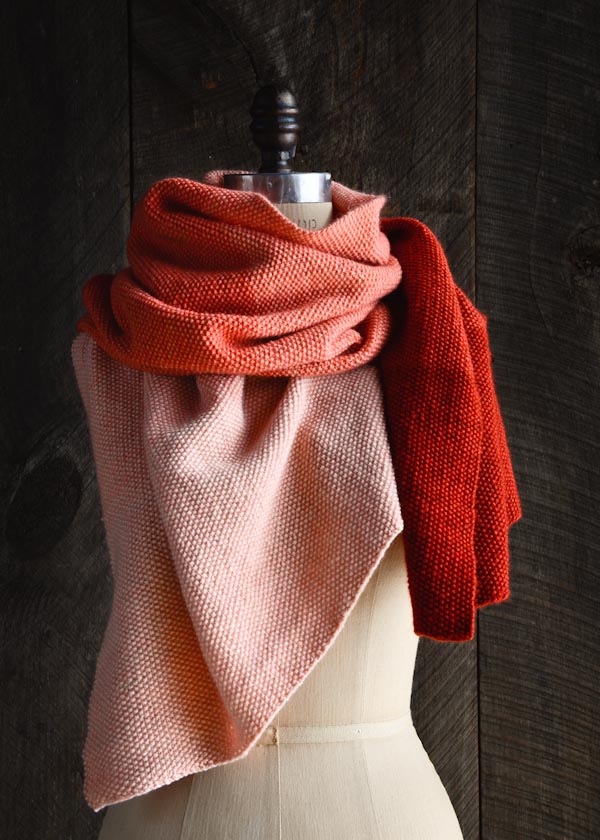 In partnership with our favorite cashmere yarn creators, Jade Sapphire, we designed our Cashmere Ombré Wrap around the idea of an octave of color: eight skeins of the finest Mongolian cashmere we have ever touched, dunked into a dye bath and pulled out at equal intervals. In whatever color you love, the result is pure knitting joy!
We're thrilled to welcome Vermilion into the family. It seems to hit winter's surprising notes of color: a patch of lichen on a log, an autumn leaf clinging to a branch, a red squirrel looking for its lost nut in a bank of snow. To us, it is perfectly warm in feel, look, and spirit!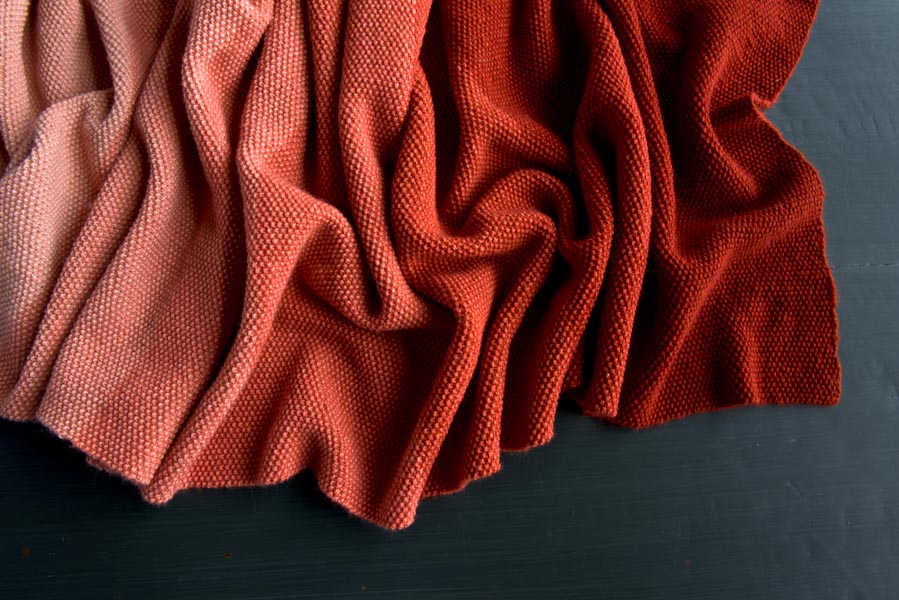 Share your progress and connect with the community by tagging your pics with #PurlSoho, #PurlSohoBusyHands, and #PurlSohoCashmereOmbreWrap. We can't wait to see what you make!
Materials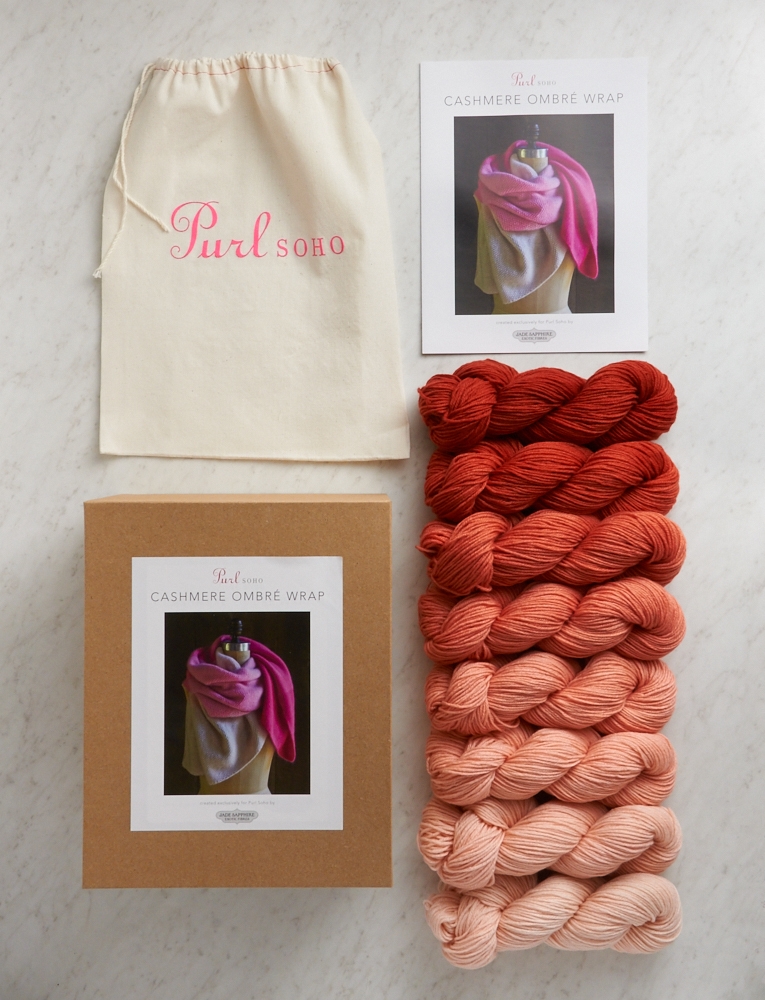 To make your own Cashmere Ombré Wrap , you'll need a Cashmere Ombré Wrap Kit. It includes…
8 very special skeins of Jade Sapphire's 4-ply 100% Mongolian cashmere, dyed exclusively for Purl Soho and this project. Each skein is 200 yards/ 100 grams; approximately 1,600 yards required.
A full-color pattern booklet, with instructions for making your wrap in either seed stitch or mistake rib
A Purl Soho muslin project bag
You'll also need…
Our Cashmere Ombré Wrap Kit now comes in six incredible colors: Vermilion, Plum, Bloom, Fog, Ink, and Aquamarine. Choose your favorite!
Gauge
Mistake Rib Wrap: 33 stitches = 4 inches (unblocked)
Seed Stitch Wrap: 25 stitches = 4 inches (unblocked)
Size
Mistake Rib Wrap: 17 x 80 inches (blocked)
Seed Stitch Wrap: 20 x 68 inches (blocked)
Pattern
If you'd like to purchase just the Cashmere Ombré Wrap Pattern without the yarn, you can! It's available right here as a hard copy or download.