On one side, our Crosshatch Cowl's delicate criss-es and crosses appear etched by hand; while on the other, ridges resemble furrowed rows of just-planted seeds. This fabric may abound in complexity and dimensional interest, but it's really just a simple spin on easy-as-pie stockinette stitch!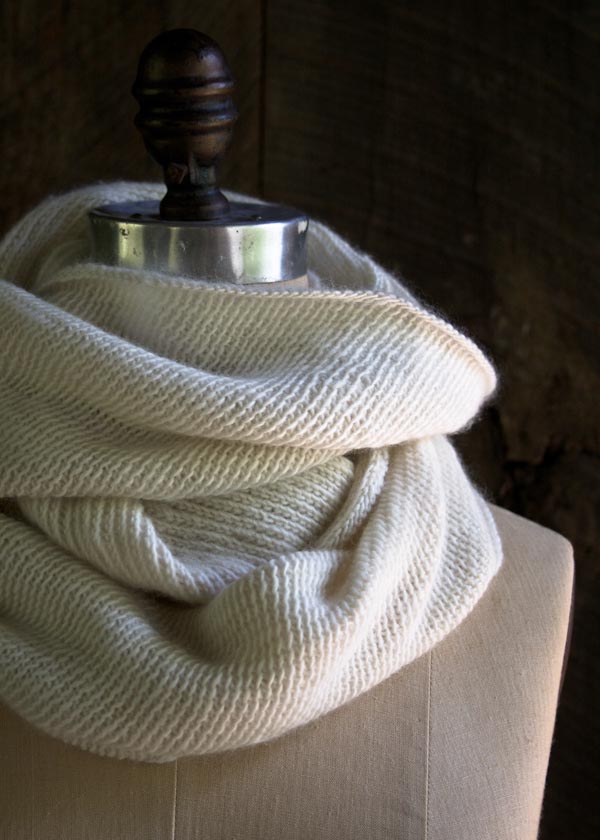 Each stroke of the Crosshatch Cowl is drawn with Purl Soho's single ply, fine merino yarn, aptly named Line Weight. We worked this fingering weight yarn on nice, big needles so that the fabric springs with extra loft and the light shines through!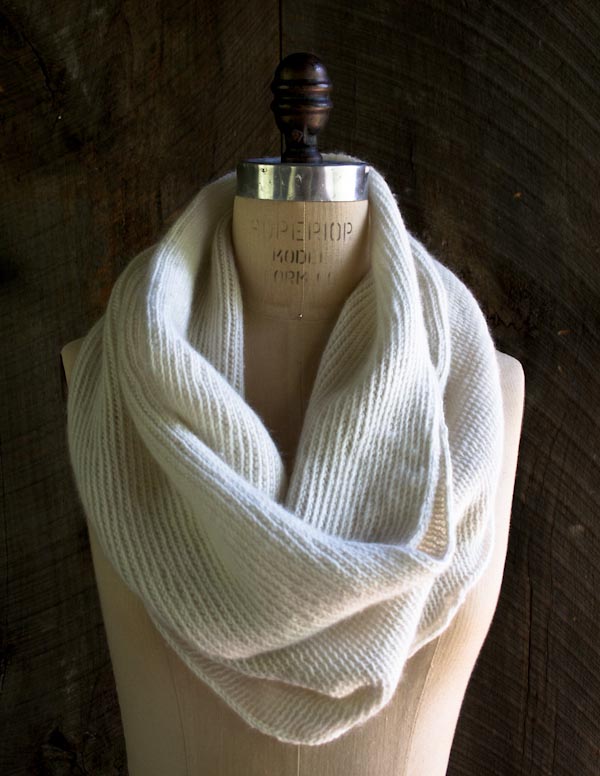 No one else needs to know how little effort it takes to create this Crosshatch Cowl! Happy knitting! -Laura
Designed by Purl Soho designer, Laura Ferguson.
Share your progress and connect with the community by tagging your pics with #PurlSoho, #PurlSohoBusyHands, #PurlSohoCrosshatchCowl, and #PurlSohoLineWeight. We can't wait to see what you make!
Materials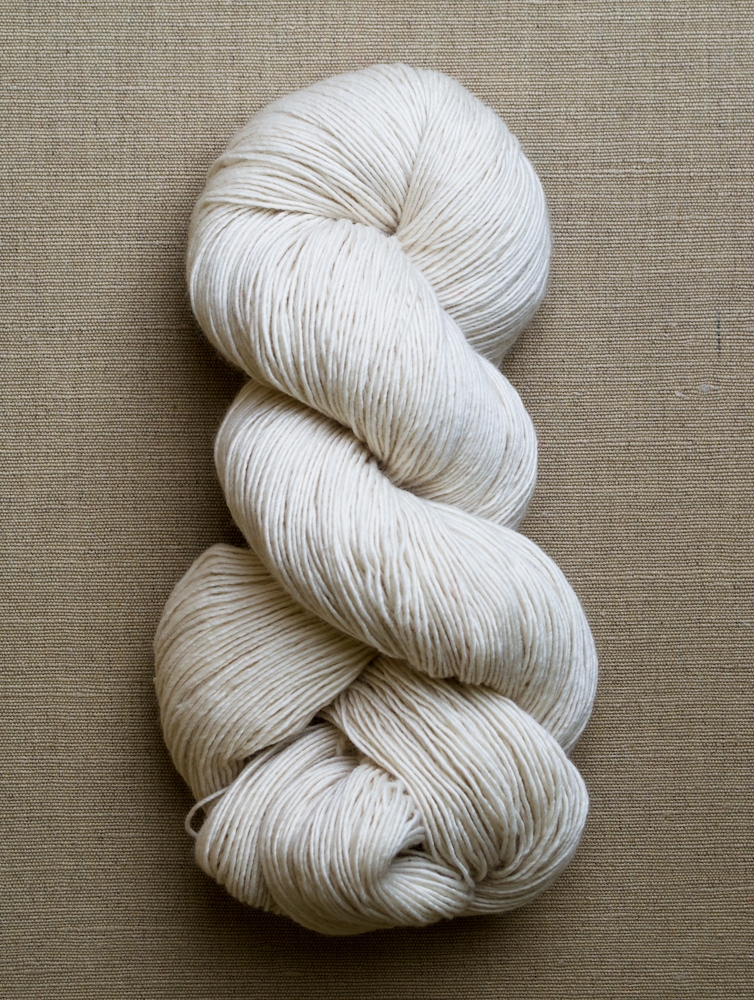 1 (2) skein(s) of Purl Soho's Line Weight, 100% merino. Each skein is 494 yards; approximately 450 (900) yards required. We used the color Heirloom White.
A US 11 (8 mm), 60-inch circular needle
Gauge
25 stitches = 4 inches in stitch pattern (blocked)
Size
Narrow (Wide)
Finished Width (blocked): 7 (14) inches
Finished Circumference (blocked): 74 inches (long enough to wrap around twice or three times!)
Sample: The sample pictured here uses approximately 1 1/4 skeins and measures 8 3/4 inches wide.
Pattern
Cast on 464 stitches. We used a basic Long Tail Cast On.
Place marker and join for working in the round being careful to not twist the stitches.
Round 1: *K2tog dropping only the first stitch off the left needle, repeat from * until one stitch remains in the round, slip one purlwise, remove marker, replace slipped stitch onto left needle, K2tog dropping only the first stitch off the left needle, replace stitch marker.
Here's a short video that may clarify the stitch…
Repeat Round 1 until piece measures approximately 7 (14) inches from the cast-on edge.
Continue to work the stitch pattern to bind off. Here's how…
[K2tog and slip only the first stitch off the left needle] 2 times, pass the first stitch over (just like a normal bind off), *k2tog and slip the first stitch off the left needle, pass the first stitch over, repeat from * until 2 stitches remain (1 stitch on the left needle and 1 stitch on the right needle), knit the last stitch and pass the first stitch over. Cut the yarn and pull it through the remaining stitch.
Weave in the ends and block gently.