Purl Soho's newest yarn, Alpaca Pure, is wonderfully suited for contrasts and warmth! This elegantly plied yarn is as articulate in a textured rib as it is in smooth stockinette stitch. And in 100% of the softest and coziest alpaca fiber we've ever felt, this worsted weight yarn creates the very fabric you dream about in the bitterest depths of winter.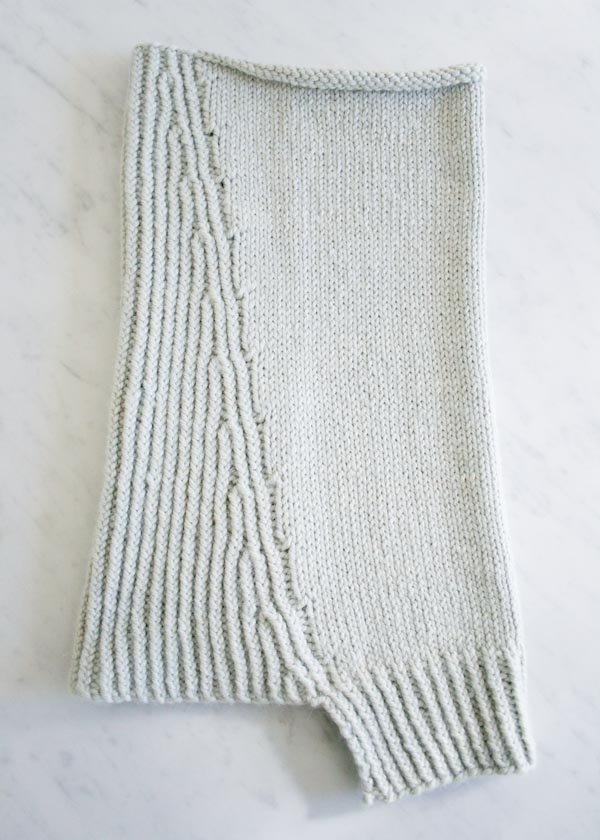 Our Structured Alpaca Cowl was inspired by the versatility of Alpaca Pure, its subtle sheen and sumptuous loft. A twisted rib pattern stands tall to protect the back of the neck, while a stockinette front gently drapes below the chin, framing the wearer's face and fortifying against the cold. Quick and simple to knit, gorgeous to wear, it's the ultimate last minute gift!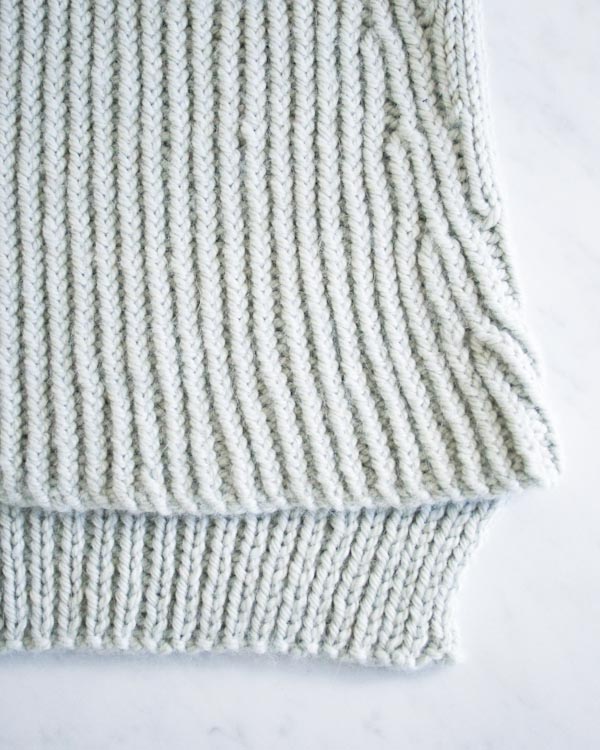 Our Alpaca Pure collection comes in our classic palette of neutrals and blues with pops of our favorite wildflower brights. Enjoy this quick-knitting beauty, so perfect for holiday crafting and giving! -Laura
Share your progress and connect with the community by tagging your pics with #PurlSoho, #PurlSohoBusyHands, and #PurlSohoStructuredAlpacaCowl. We can't wait to see what you make!
Materials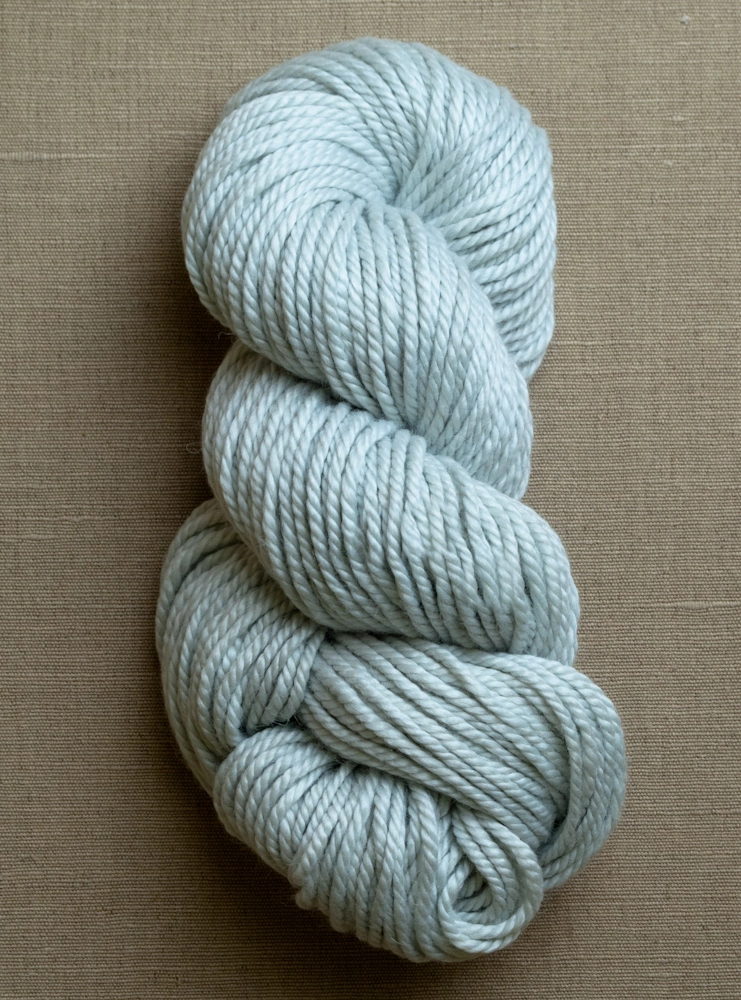 2 skeins of Purl Soho's Alpaca Pure, 100% alpaca. Approximately 223 yards required. We used the color Artemisia. (NOTE: We no longer offer Alpaca Pure, but choose from one of our other

 worsted weight

 yarns.)

US 7 (4.5 mm), 16-inch circular needles
Gauge
18 stitches = 4 inches in stockinette stitch
Size
Finished Circumference at top: 17 inches
Finished Circumference at bottom: 21 inches
Finished Height: 18 inches
Notes
sssk [slip slip slip knit]: Slip three stitches purlwise one at a time, insert left needle into front of three slipped stitches, knit together.
k3tog [knit 3 together]: Insert right needle into the next three stitches, knit together.
Pattern
Begin with Front Ribbed Flap
Cast on 47 stitches. We used a basic Long Tail Cast On.
Row 1 (wrong side): (P1 tbl, k1) to last stitch, p1 tbl.
Row 2: (K1 tbl, p1) to last stitch, k1 tbl.
Repeat Rows 1 and 2 until piece measures 3 inches.
Repeat Row 1.
Prepare to Work in the Round
Next Row (right side): (K1 tbl, p1) two times, place marker (pm), k39, pm, (p1, k1 tbl) two times, turn work and with wrong side facing, cable cast on 59 stitches. [106 stitches]
Turn work and with right side facing, join for working in the round being careful to not twist the stitches.
(K1 tbl, p1) two times.
NOTE: From this point forward, treat the first marker as the beginning-of-round marker.
Work the Cowl
Round 1: Knit to next marker, (p1, k1 tbl) to last stitch, p1.
Rounds 2 and 3: Repeat Round 1.
Round 4 (Decrease Round): Make 1 left (m1L), knit to next marker, make 1 right (m1R), slip marker, p1, k1 tbl, p1, sssk (see Pattern Notes, above), (p1, k1 tbl) to last 6 stitches, k3tog (see Pattern Notes, above), p1, k1 tbl, p1. (2 stitches decreased)
Rounds 5-8: Repeat Round 1.
Repeat Rounds 1-8 ten more times. [84 stitches]
Finish
Bind off loosely in pattern.