I had hardly cast off for my Long Lovely Mittens when I cast on for a Hat to Match. At the time, Purl Soho's stunning single-ply merino Line Weight was new to our shelves and new to me, and a pair of mittens, no matter how long or lovely, wasn't enough. I needed more yards under my belt, and as it turns out, I needed a matching hat for my head.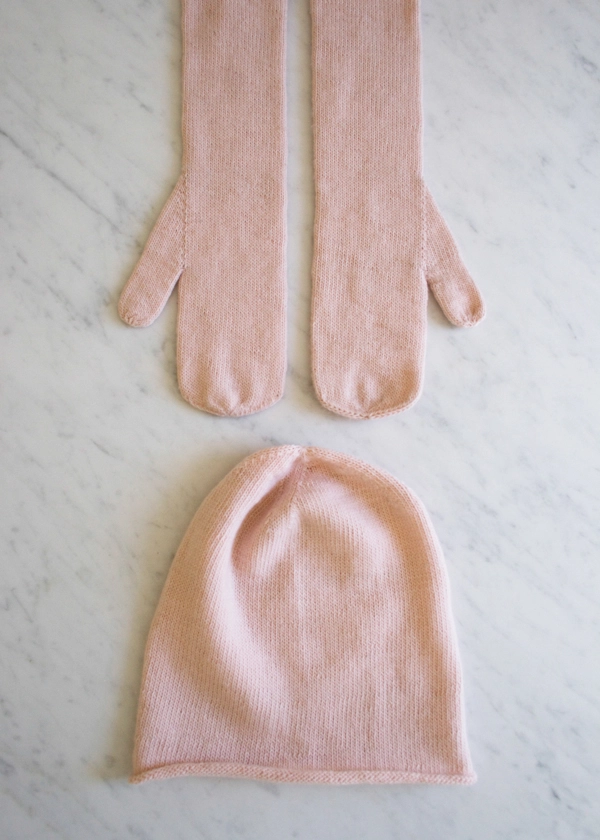 While I've never been one for precise matching and I've never worn a pantsuit or a sweater set, I have always greatly appreciated the air of elegance and femininity that lofts about a synchronized outfit. As I first tried on those Long Lovely Mittens , a feeling of grace washed over me, and I knew more was in store…
My Hat to Match may not be the tam that Queen Elizabeth would wear with long gloves, but then, I'm not Queen Elizabeth! The simple structure (and pattern!), the soft edge and slight slouch seamlessly slip into any sort of wardrobe, coordinated or not! -Laura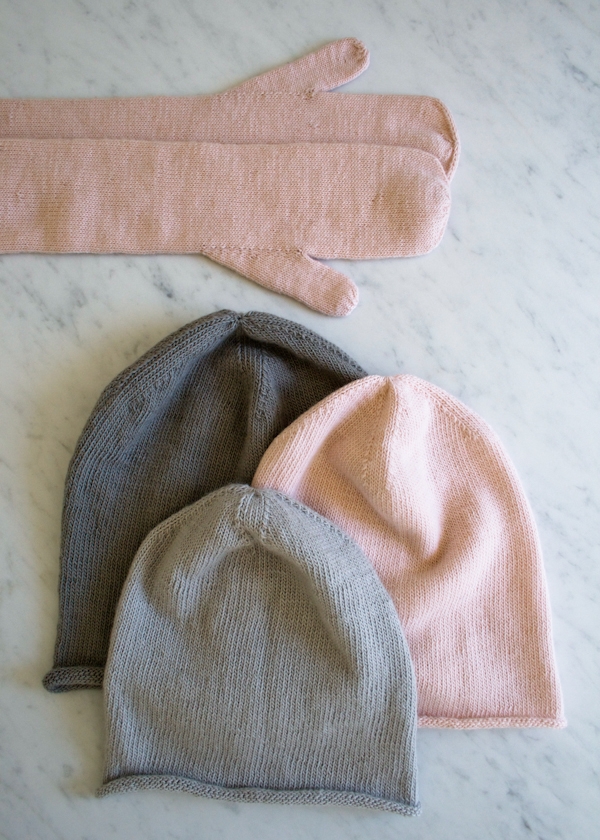 Materials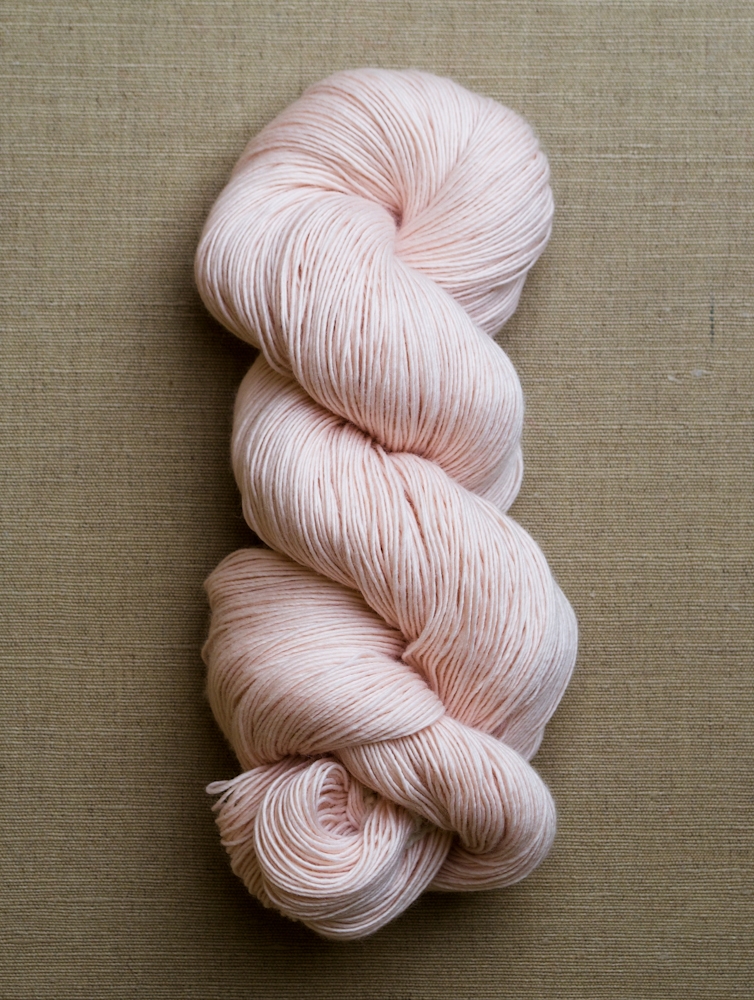 Gauge
31 stitches and 40 rows = 4 inches in stockinette stitch on smaller needles
Sizes
Kid/Teen (Adult Small/Medium, Adult Medium/Large)
Finished Circumference: 16 1/2 (18 1/2, 20 1/2) inches, un-stretched.
Finished Height:  9 1/2 (10 3/4, 11 1/4) inches, with directions to modify.
Ease and Fit: Designed with negative 2 to 3 inches of ease, as well as with extra height at the crown for slouchiness.
Pattern
Begin with Rolled Edge
Cast 128 (144, 160) stitches onto the larger needle.
Place marker (pm) and join for working in the round, being careful to not twist the stitches.
Knit one round.
Change to smaller needle; work in stockinette stitch, knitting each round, until piece measures 7 (7 3/4, 8) inches from rolled edge or until 2 1/2 (3, 3 1/4) inches shy of desired finished height.
Shape Top of Hat
Set-Up Round: *K32 (36, 40), pm, repeat from * to end of round.
Round 1: *K4, k2tog, knit to two before next marker, ssk, repeat from * to end of round. (8 stitches decreased)
Round 2: Knit.
Repeat Rounds 1 and 2 eleven (thirteen, fifteen) more times. [32 (32, 32) stitches]
Next Round: *Ssk, (k2tog) two times, ssk, repeat from * to end of round. [16 (16, 16) stitches]
Cut yarn, thread it onto a tapestry needle and draw it through the remaining stitches. Pull taut and fasten tail by weaving it into inside of hat.
Finish
Weave in remaining tails and block as desired.