When you walk through your front door and your body relaxes just a bit at the sights, sounds, and scents… the texture of home. Our Home Life Washcloth, knit up in our very special new Home Life yarn, is a wonderfully soft and squishy knit, inspired by the warm and welcoming feeling of home!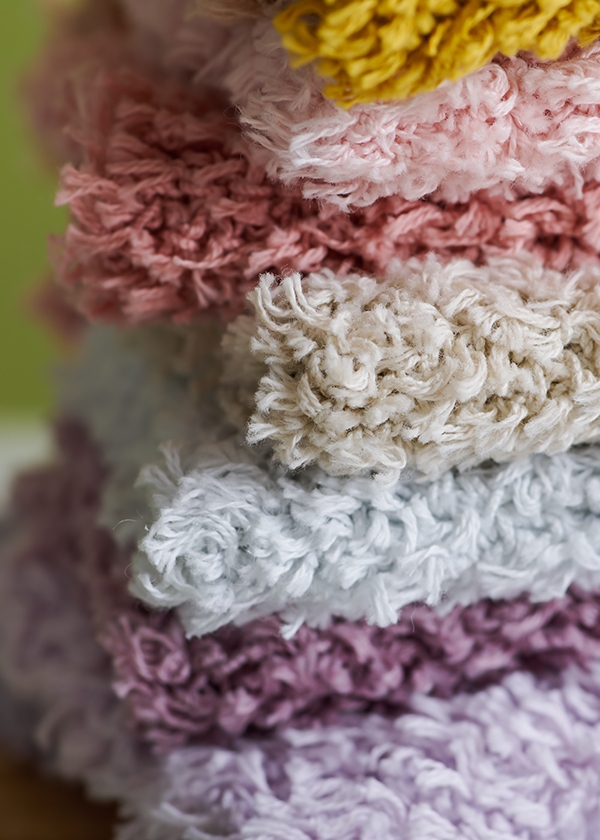 This sweet washcloth is a simple garter stitch square with an I-cord loop to finish things off, but the real delight comes from the yarn!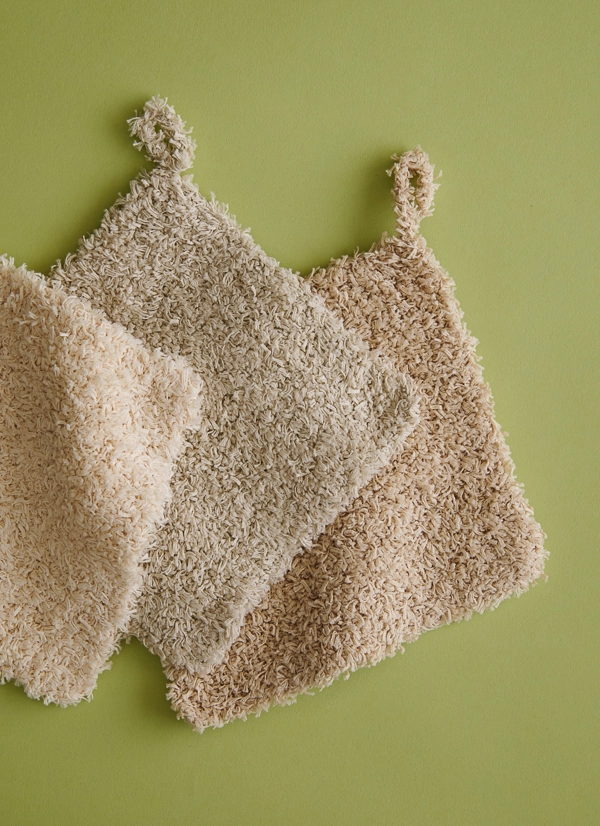 With short cotton tabs spun into its core, Home Life knits up into a marvelously shaggy texture with a surprise at the end: Loose and relaxed after binding off, if you choose to send it through the washer and drier, the fabric shrinks into a fluffier, fleecier, super-duper-softer washcloth with a very satisfying density and a plushness that perfectly serves its purpose.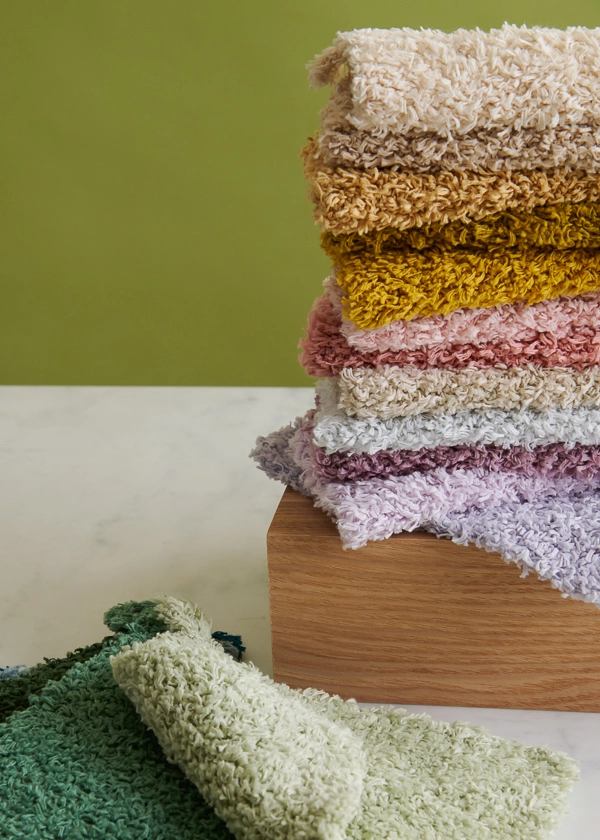 The beautiful softness of the finished fabric inspired us to create a palette influenced by the gentle side of nature. Eighteen serene colors, available as individual skeins or in three-color bundles for a lovely trio of washcloths in the same color family.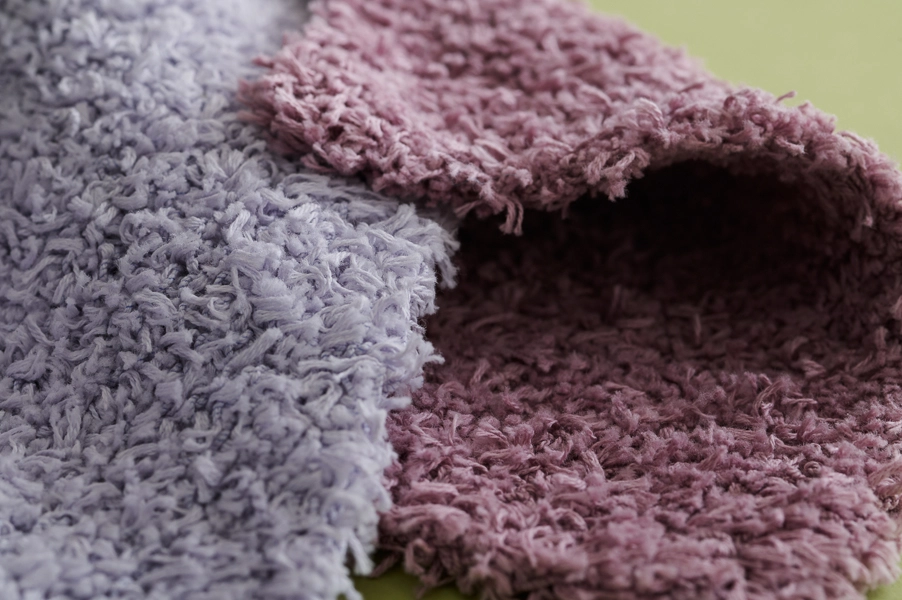 For example, our beautiful Sweet Pea bundle (above) travels from dreamy Celestial Blue to Pale Lilac to moody Mauve Moor. And our Ocean Air bundle (below) starts with Pearl Blue, an almost-white with a touch of blue, darkens through softly muted Tidal Pool, and finally reaches a shadowy Deep Teal.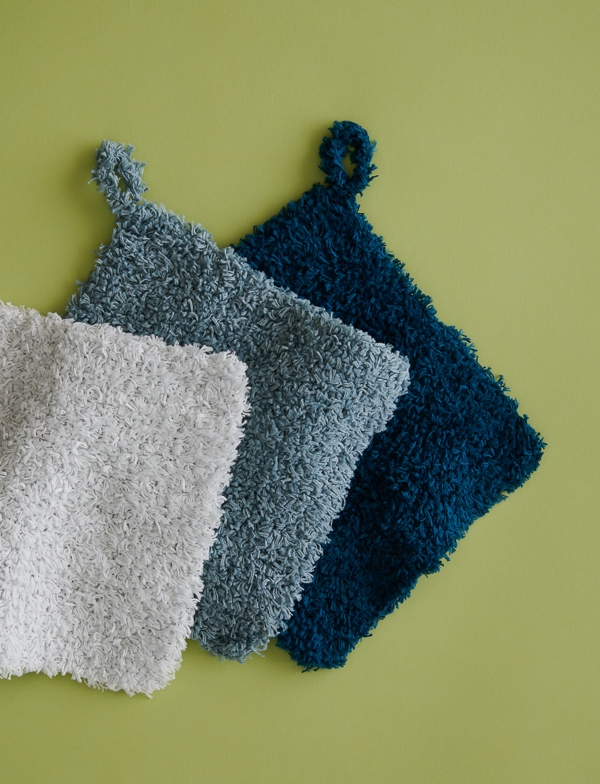 Home Life is 100% cotton and made in Japan. It comes in 33-gram, 61-yard skeins, just the right amount for one Home Life Washcloth. Each palette of three is packaged in a cotton drawstring bag, a handy project bag or ready gift wrap!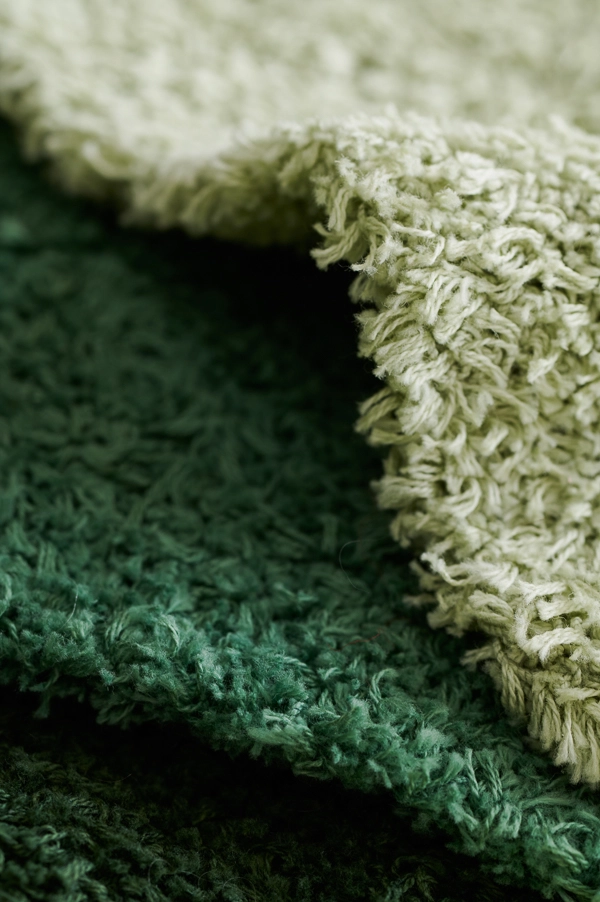 For yourself or for a friend getting married, a cousin moving into a new home, or your summer-weekend-away hosts, a stack of Home Life Washcloths is a truly thoughtful contribution to the home life of someone you love!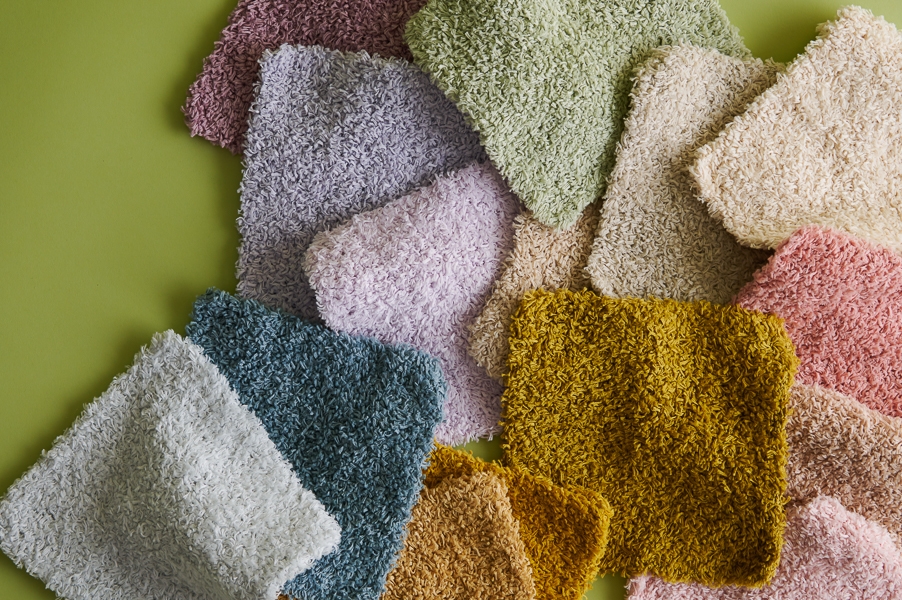 Share your progress and connect with the community by tagging your pics with #PurlSoho, #PurlSohoBusyHands, #PurlSohoHomeLifeWashcloth and #PurlSohoHomeLife. We can't wait to see what you make!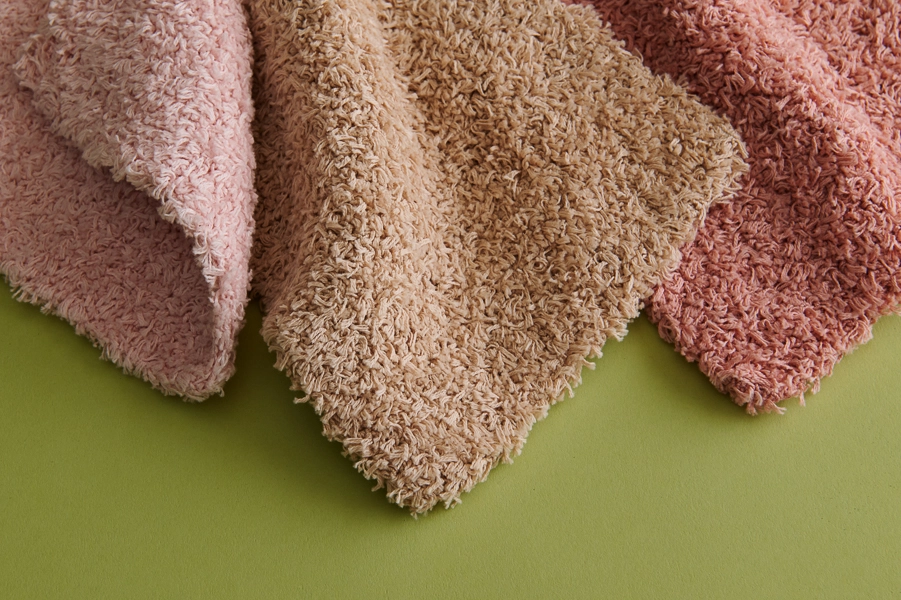 Materials

1 skein of Purl Soho's Home Life, 100% cotton. Each skein is 61 yards/ 33 grams; approximately 60 yards required.
US 6 (4 mm) straight or 24-inch circular needles
If using straight needles: Two US 6 double pointed needles for I-cord
Our Home Life Washcloth Bundle includes everything you'll need to make 3 washcloths in a cotton pouch. Choose from 6 palettes…
MILLET
Pale Stone, Sand Dollar, Fresh Cream
CAMEO
Petal Pink, Pink Bisque, Sugar Biscuit
LICHEN
Dune Grass, Spicy Mustard, Golden Pear
EUCALYPTUS
Holly Green, Viridian Green, White Cabbage
OCEAN AIR
Deep Teal, Tidal Pool, Pearl Blue
SWEET PEA
Celestial Blue, Pale Lilac, Mauve Moor
Gauge
20½ stitches = 4 inches in garter stitch, unlaundered
NOTE: The row gauge in this pattern is not listed because you are simply knitting to a desired length. Any row gauge will do, as long as your stitch gauge is correct!
Size
Finished Dimensions, Unlaundered: Approximately 7¾ x 7¾ inches
Finished Dimensions, Laundered: Approximately 6½ x 6½ inches
PATTERN
Using a basic Long Tail Cast On, cast on 40 stitches.
Knit every row for 7¾ inches, or until piece is square.
Bind-Off Row: Bind off knitwise until 2 stitches remain (1 on right needle and 1 on left), k1.
MAKE I-CORD
Using same circular needles, or if using straight needles, switching to two double pointed needles, knit a 3-inch I-cord.
Last Row: Pass first stitch over second.
FINISHING
Cut yarn and securely weave tail into base of I-cord, creating a loop.
Weave in the cast-on tail.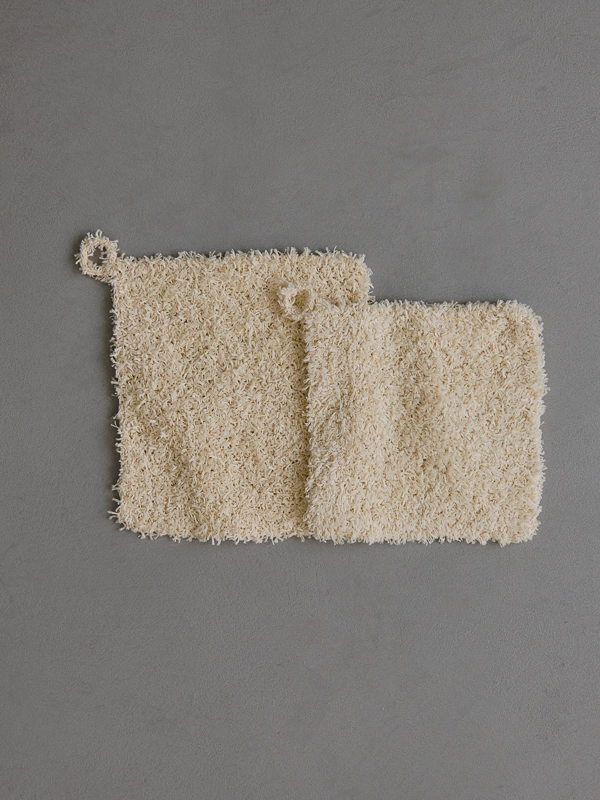 Either use your washcloth as is (above left), or launder it in a washing machine and dryer to shrink it into a denser, softer (and smaller!) washcloth (above right).