Welcome to the wonderful craft of knitting! With this tutorial you'll learn all the basics of knitting: winding a skein into a ball, followed by casting on, making knit and purl stitches, adding a ball of yarn, and binding off. Give it a watch, practice along, then think about casting on for your first project!
Our Celebrated Learn To Knit Kit!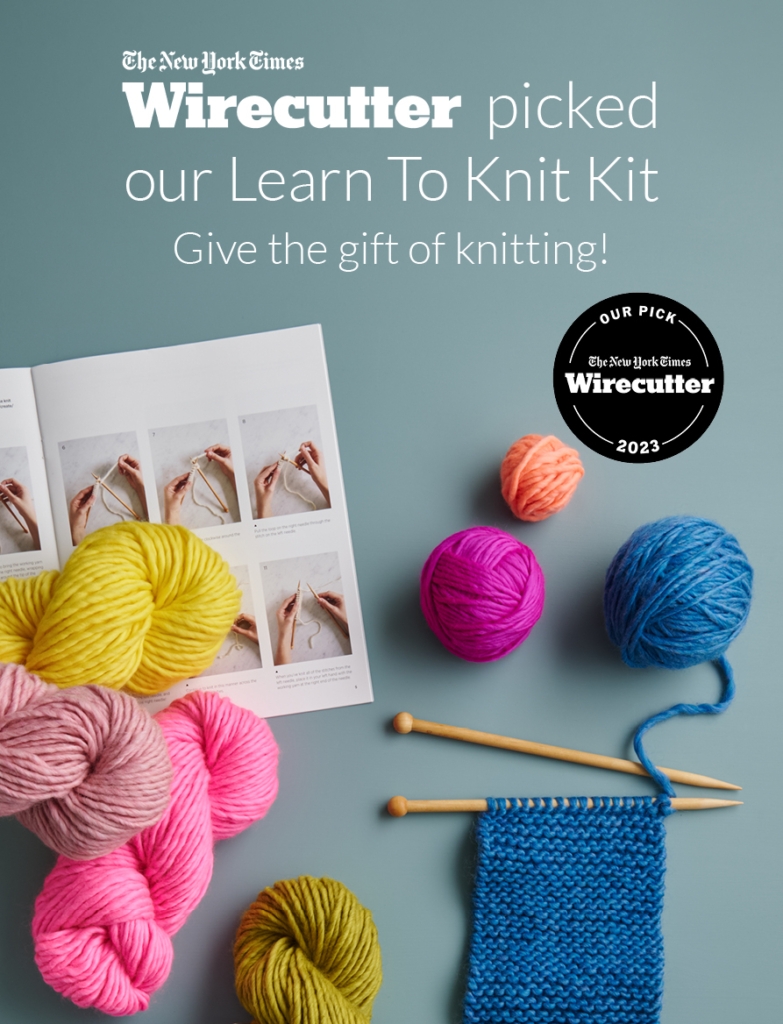 New York Times Wirecutter picked our Learn To Knit Kit as one of the best fiber craft kits for adults, and it's easy to see why! With super inspiring yarn and confidence-boosting instructions, our kit will catapult you or someone you love from a what's-a-purl-stitch knitter to a look-at-this-incredible-scarf-I-made knitter!