We set out to make the most classic, heirloom hand towel imaginable, and our Heel Stitch Hand Towel delivers with its they-don't-make-them-like-they-used-to feel. Conjuring up big farmhouse tables, copper pots, and claw foot tubs, it would be right at home in simpler times.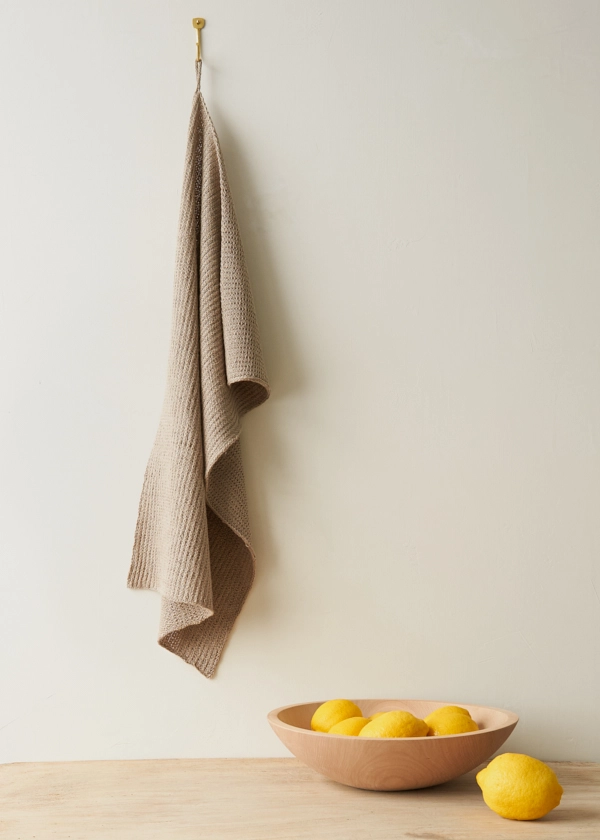 If you know your way around knitting socks, you might recognize that this same slip stitch is often employed for the heels. "Heel stitch" is stunningly simple, plus it adds cushion and durability… great for heels and hand towels, too!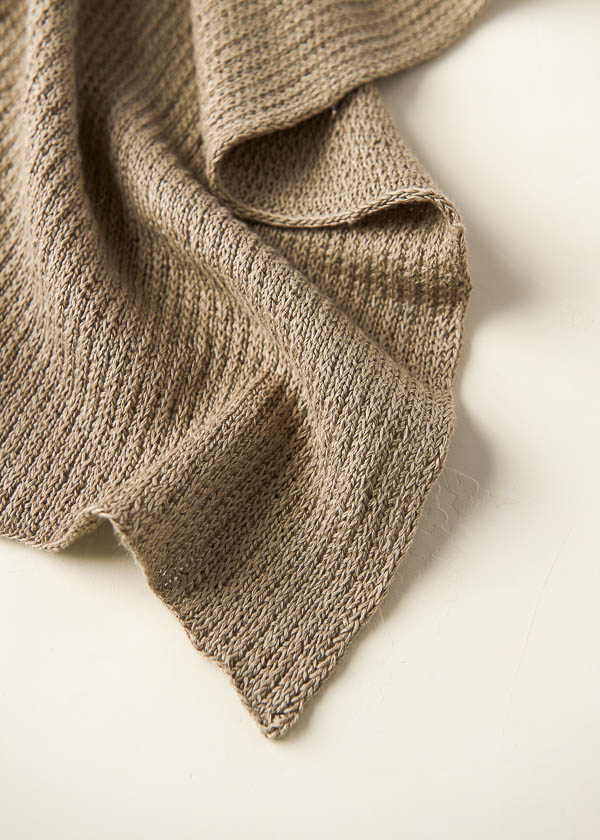 Our Field Linen is perfectly kindred for this pattern. Made from 100% linen, it creates a fabric that's fine, absorbent, and rugged. Its beauty makes hand-drying a wonderfully subtle act of appreciation. And as is suitable for an heirloom knit, it only improves with age, getting softer and softer with each wash and use.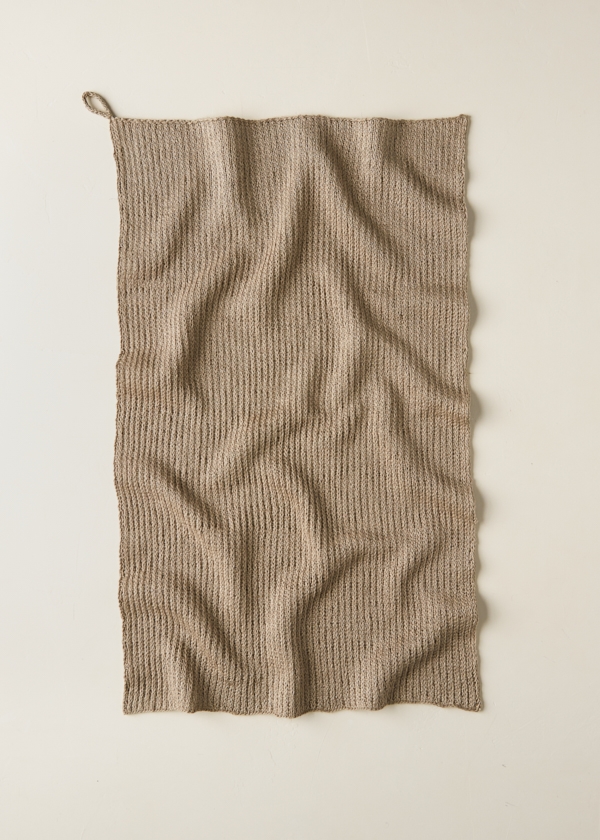 Designed for Purl Soho by Jake Canton.
Share your progress + connect with the community by tagging your pics with #PurlSoho, #PurlSohoBusyHands, #PurlSohoHeelStitchHandTowel, and #PurlSohoFieldLinen. We can't wait to see what you make!
Materials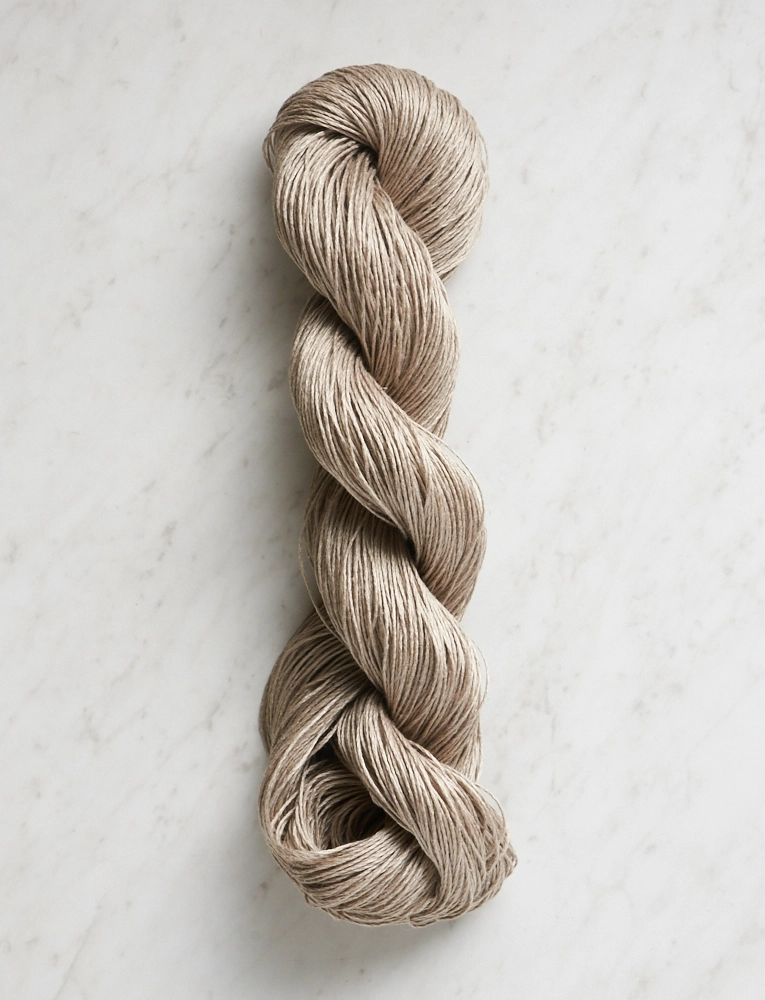 2 skeins of Purl Soho's Field Linen, 100% linen. Each skein is 295 yards/ 100 grams; approximately 443 yards required. We used the color Natural Flax.
US 3 (3.25 mm), straight or 16- or 24-inch circular needles
If using straight needles: Two US 3 double pointed needles for I-Cord
Gauge
32 stitches and 48 rows = 4 inches in stitch pattern
Size
Finished Dimensions: 15 inches wide x 25 inches long
Notes
Slip Stitches
Slip all stitches purlwise.
Stitch Multiple
This pattern works over any odd multiple of stitches.
Pattern
Cast on 121 stitches using a basic Long Tail Cast-On.
Row 1 (wrong side): Slip 1 (see Notes) with yarn in front (wyif), purl to last stitch, slip 1 with yarn in front.
Row 2 (right side): K1, *slip 1 with yarn in back (wyib), k1, repeat from * to end of row.
Repeat Rows 1 and 2 until piece measures 25 inches from cast-on edge, ending with Row 1.
Bind Off (right side): K1, *slip 1 wyib, slip first stitch over, k1, slip first stitch, over, repeat from * to last 2 stitches, k2, leaving 3 stitches on right needle.
Make I-Cord
With the remaining 3 stitches, work an I-Cord for 3 inches, working the last row as follows…
Last Row: K1, k2tog, pass first stitch over the second stitch and off the right needle. Cut yarn, leaving an 8-inch tail and pull through remaining stitch.
Thread the tail onto a tapestry needle. Make a loop with the I-cord and weave the tail into the fabric of the Hand Towel at the base of the I-cord, then weave it through the looped I-cord, and back into the fabric of the Hand Towel.
Weave in the remaining ends and block as desired.