Fresh, crisp, and natural, linen is one of our very favorite fibers, and so we are thrilled to welcome our first 100% linen yarn to the Purl Soho collection. Field Linen is everything we love about this fiber!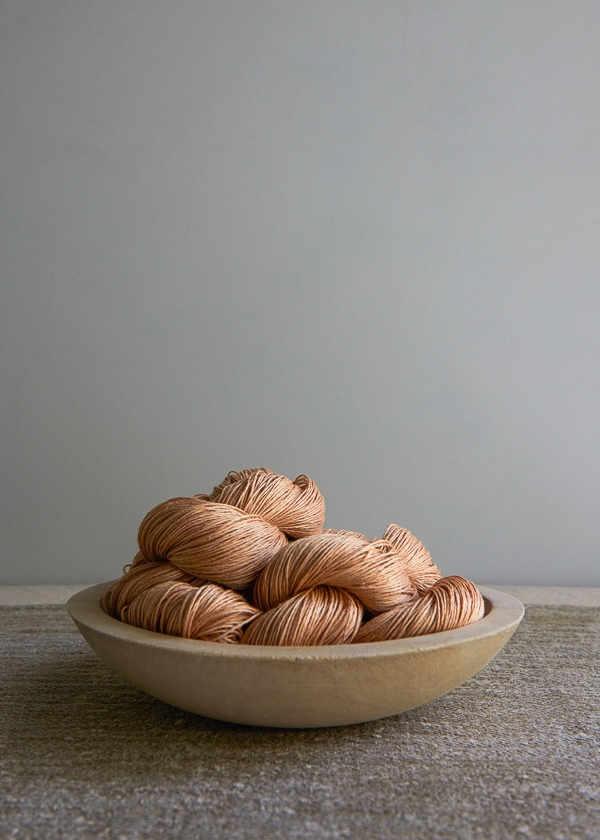 Made in Japan, Field Linen is loosely spun and minimally processed. It has an untouched beauty that evokes a time when flax was transformed into linen by hand. Its spirit connects us to the needlecrafters who came before us, creating a kinship that makes Field Linen a joy to use.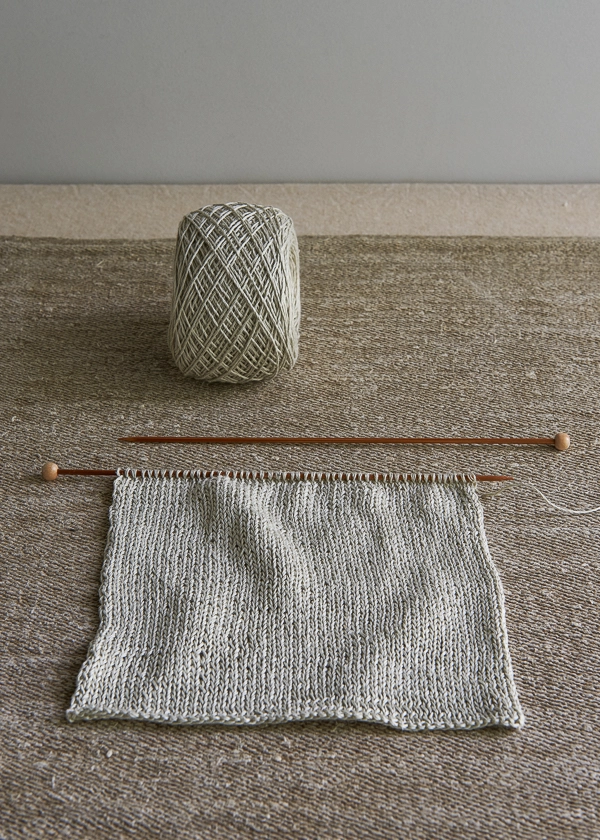 Field Linen is a sport or fingering weight, happily knitting from about 6 to 7 1/2 stitches per inch. It creates a fine, durable fabric with the distinctive drape and cool touch of linen. And with almost 300 yards per skein, it is perfect for beautiful three-season wraps and sweaters, as well as absorbent and timeless housewares.

From May Apple to Quail Feather, Field Linen comes in eleven gorgeous colors, all reflecting the northern grasslands where flax grows. Natural Flax, shown above top, is a classic neutral and perhaps speaks "linen" the loudest, in its own quiet way. Silver Thistle, also above top, spins together a pale, pale mint with a very soft lavender for a color that reads cool gray with a whole lot of undercurrent.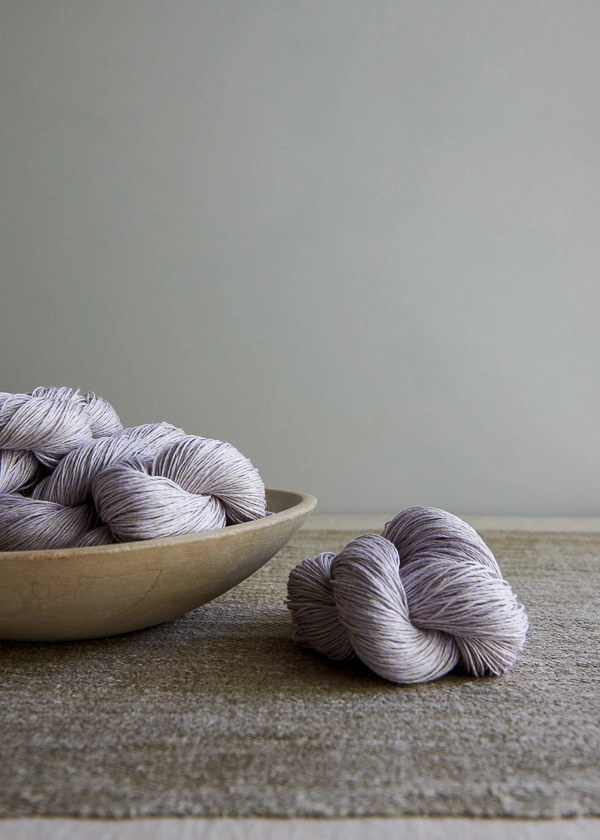 Like Silver Thistle but in different proportions, Prairie Clover is a pretty lavender with a tiny touch of icy green. Its subtleties slowly unfold into an unexpected (and really beautiful) play of tone and color.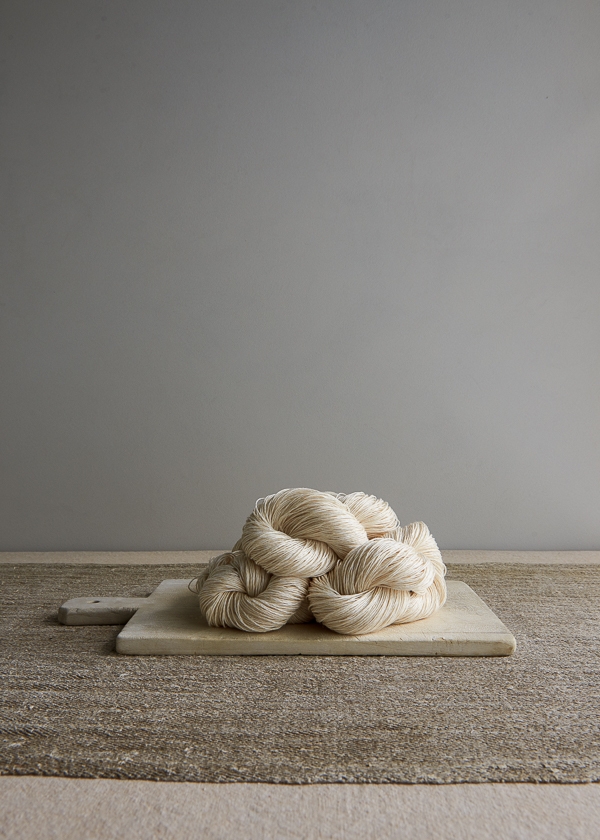 Queen Anne's Lace is a sun soaked white, evocative of its wildflower namesake, as well as heirloom linens, neat tea towels, and exquisite lacework. A spin of warm ecru with a touch of pale biscuit, it is a beautiful choice for wedding shawls, pretty edge details, and very elegant sweaters.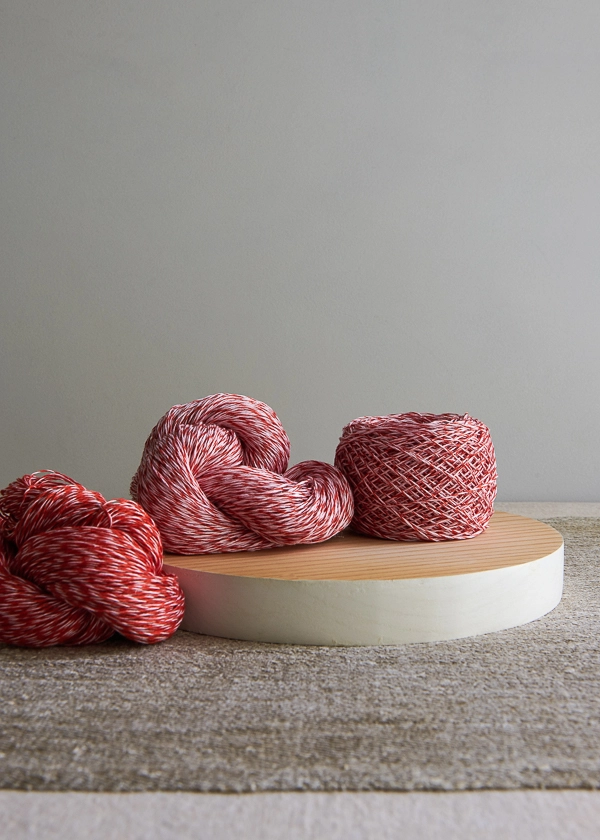 Warm red and pale pink together in different ratios, May Apple and Sweet William Pink are totally irresistible. They're amazing to use together for subtle shifts in color, and, alone, they make a statement that is both fun and strikingly lovely.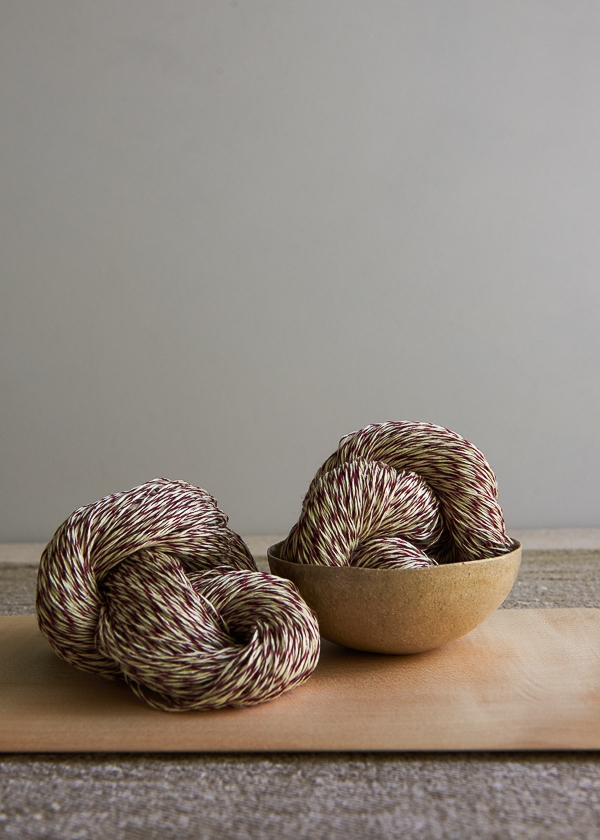 Salt Cedar is a spin of pale gray green and rich red wine. It is rare and wild and gives an incredible illusion of texture. We love Salt Cedar for your most experimental ideas, your flashes of inspiration, and your bursts of creativity!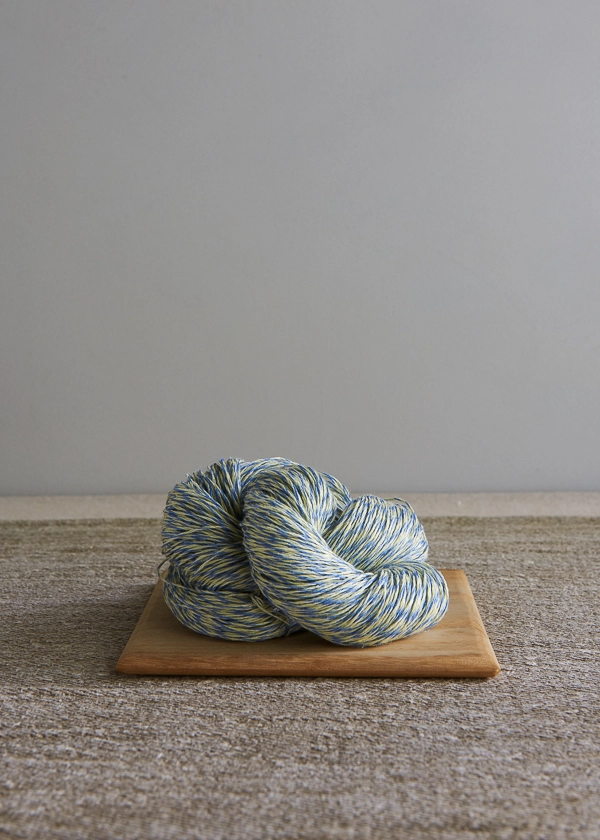 Blue Verbena is as cool as linen itself. Turquoise blossoms and tender shoots, it combines the frosty colors of the field. It's a wonderful choice for garments, both baby and adult!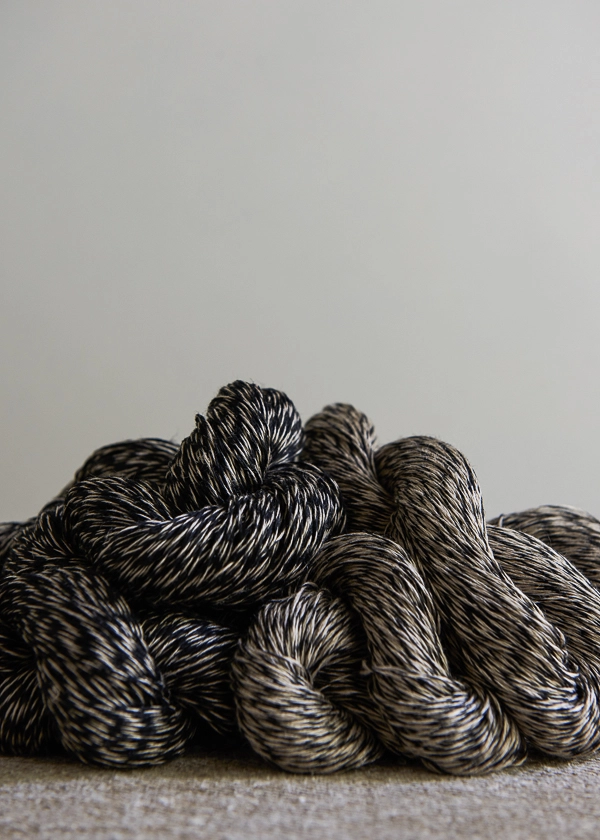 Quail Feather and Black Willow, mixtures of inky black and natural flax, these colors are the moody sophisticates of the collection. Serious in nature, they also have an adventurous side, stunning for woven wraps, knit cardigans, and crocheted throws.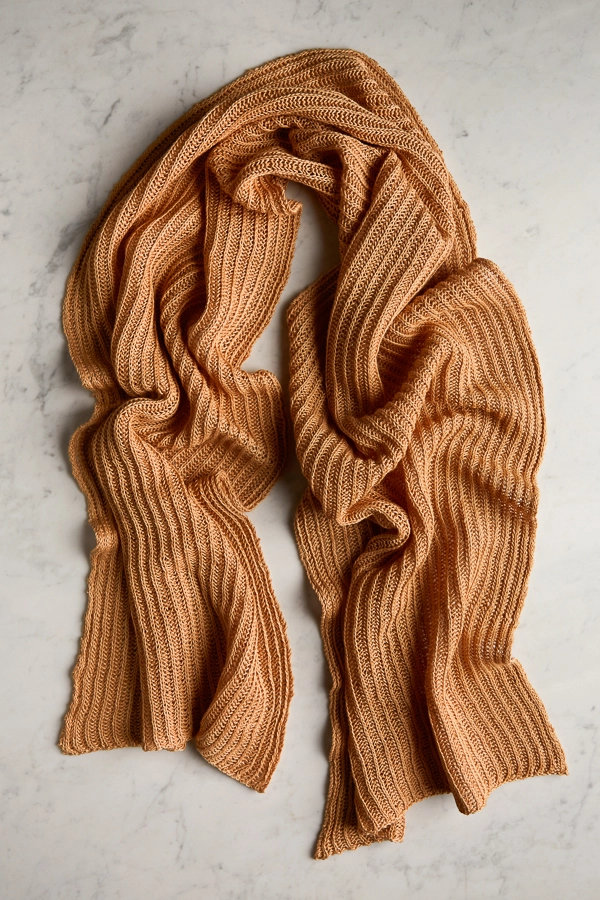 And finally, Wheat Berry, a rosy honey color, warm like the sun, pretty like a summer field. Use it with the free pattern for our Husk Wrap, knit up in brioche stitch. The Husk Wrap perfectly demonstrates the scope of Field Linen, dimensional and lively, elegant and classic. Be sure to browse our entire Field Linen collection here and enjoy its immense beauty!