Yes, you need a scarf this summer. It may be stifling outside, but that always means arctic temperatures and a blast of air conditioning whenever you step inside. And that's exactly when you pull your gossamer silk Rose Stitch Wrap from your bag and swing it nonchalantly around your neck. Perfect.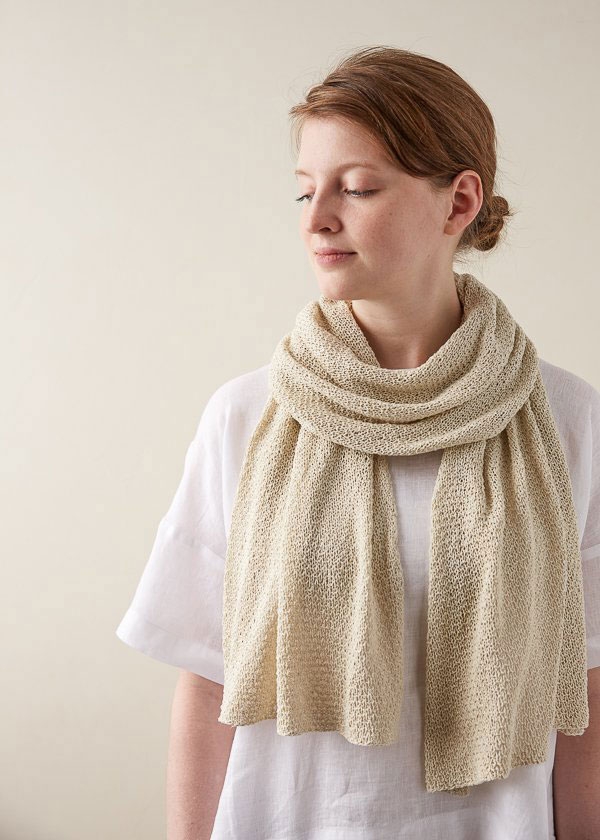 This diaphanous little wrap may appear complicated with its intricate little stitches and sumptuous texture, but achieving the details in this lightweight beauty could not be simpler. A beginner-friendly variation on the seed stitch, the rose stitch switches it up by throwing in some knits through the back loop every other row… A breeze.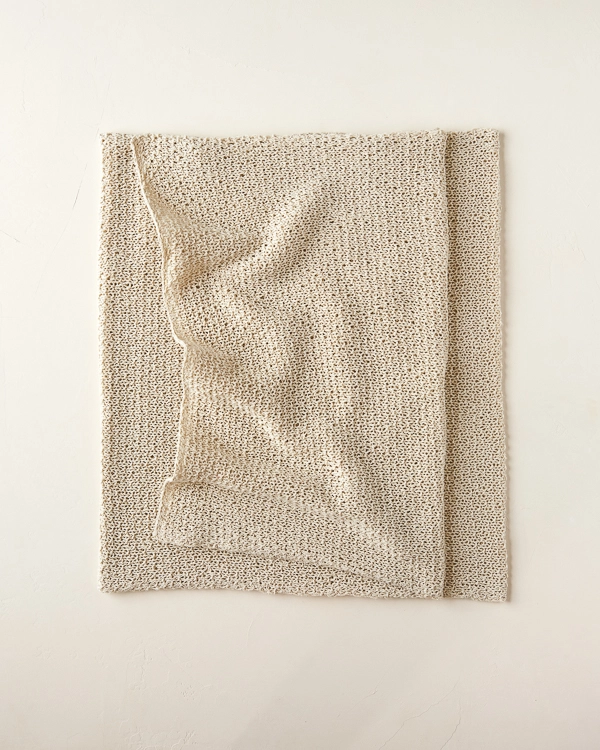 If your summer plans include a long drive, a lengthy flight, or regular commutes, the Rose Stitch Wrap is the perfect project for tucking into your bag. Just 2 skeins of Cattail Silk, our fingering weight 100% silk, is all it takes to knit up this delightful, delicate, defense against the air conditioner!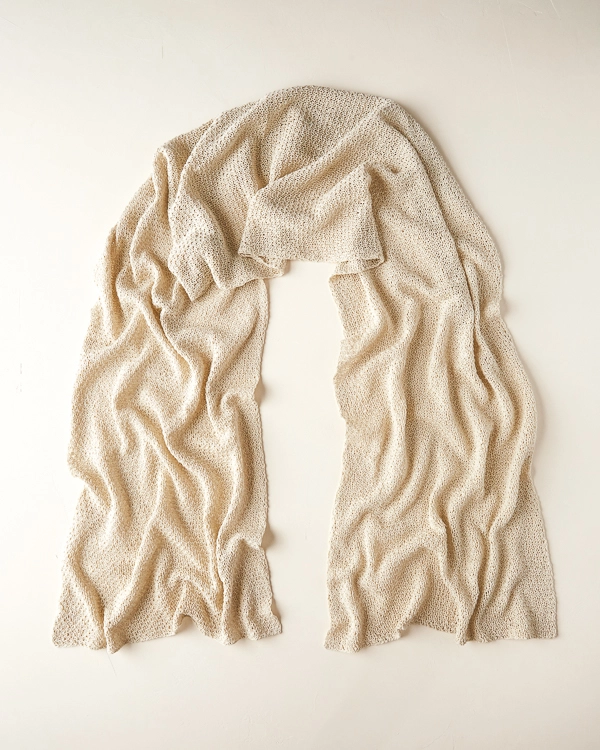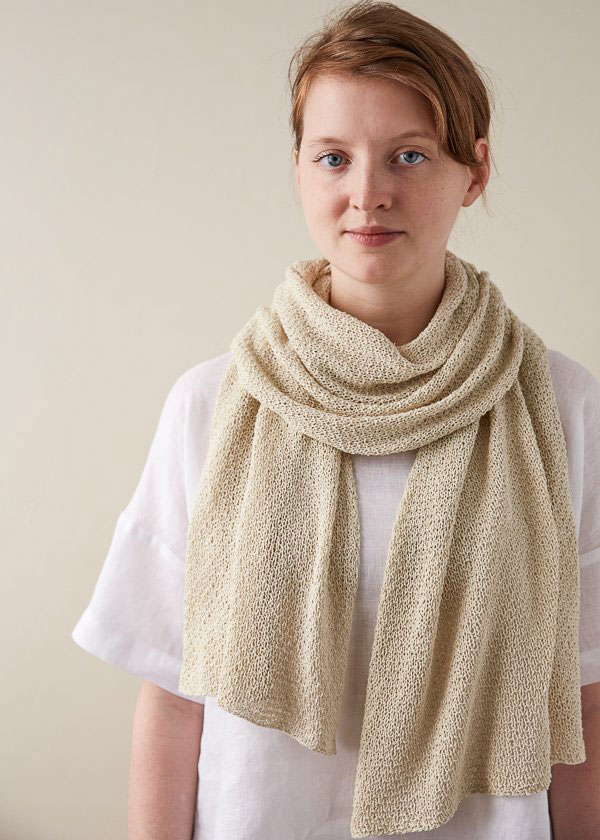 Designed for Purl Soho by Jake Canton.
Materials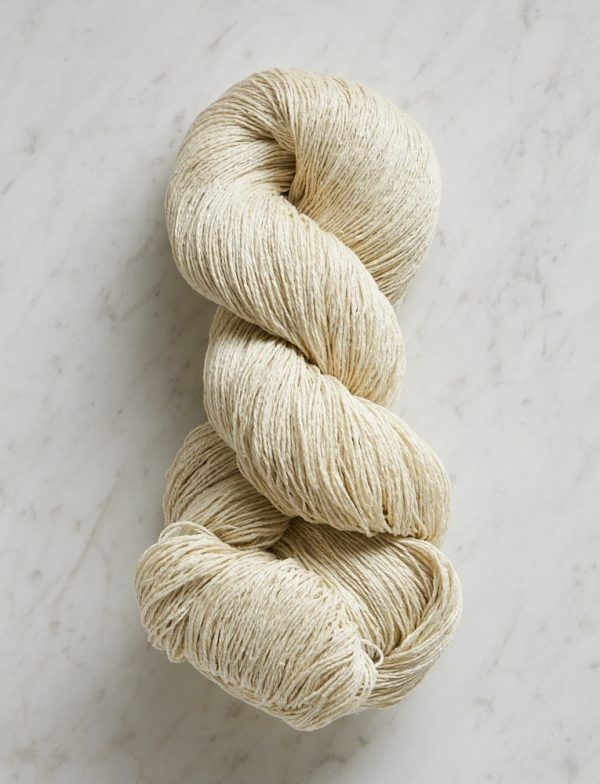 2 skeins of Purl Soho's Cattail Silk, 100% silk. We used Porcelain White.
US 4, straight or circular needles
Gauge
23 stitches = 4 inches in Rose Stitch pattern
Size
Finished Dimensions: 16½  inches wide x 68 inches long
Note
This stitch pattern works over an odd multiple of stitches.
Pattern
Cast on 95 stitches.
Row 1 (wrong side): Slip 1 knitwise with yarn in front (wyif), *k1, p1, repeat from * to last 2 stitches, k2.
Row 2 (right side): Slip 1 knitwise wyif, *k1 through the back loop (tbl), k1, repeat from * to end of row.
Row 3: Slip 1 knitwise wyif, *p1, k1, repeat from * to end of row.
Row 4: Slip 1 knitwise wyif, *k1, k1 tbl, repeat from * to last 2 stitches, k2.
Repeat Rows 1-4 until piece measures 68 inches from cast-on edge or until desired length, ending with Row 1.
With the right side facing you, bind off knitwise.
Weave in the ends and block as desired!