Addi Bamboo Circular Needles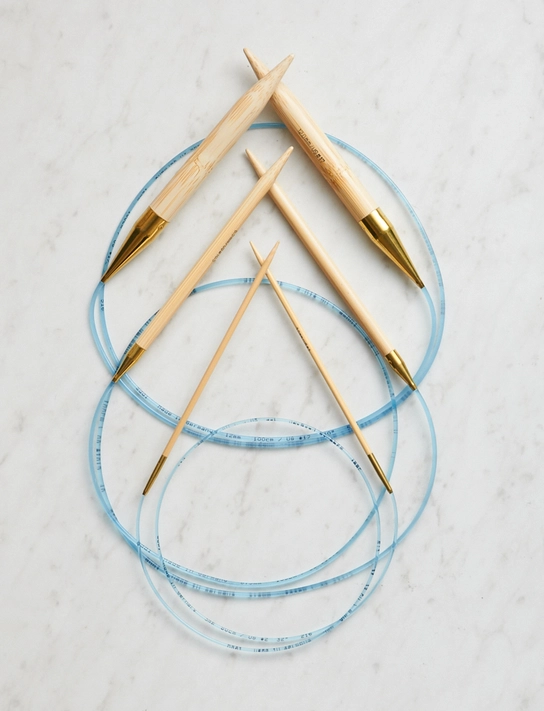 Addi Bamboo Circular Needles
There's a reason Purl Soho only sells Skacel circular needles: They're simply the best! Addi Bamboo is their collection of naturally light and warm bamboo needles. They have soft, pliable cords and exceptionally smooth connections. From size US 2 to US 17, and from 16 inches to 60 inches in length (from tip to tip), build an Addi Bamboo collection and enjoy the beauty of bamboo!
Product Details
You Might Also Like...
Purl Soho Recycled Zip Bag from Baggu In Magenta
Baggu makes our very favorite zippered bags, lightweight, durable, and very handy! Featuring our logo on a 40% recycled nylon sourced from pre-consumer waste, each bag measures 12 x 15 inches…Perfect for on-the-go knitting or hand-sewing projects! To purchase this Magenta bag, click add to basket or click here for more color options!