Addi Rocket Circular Needles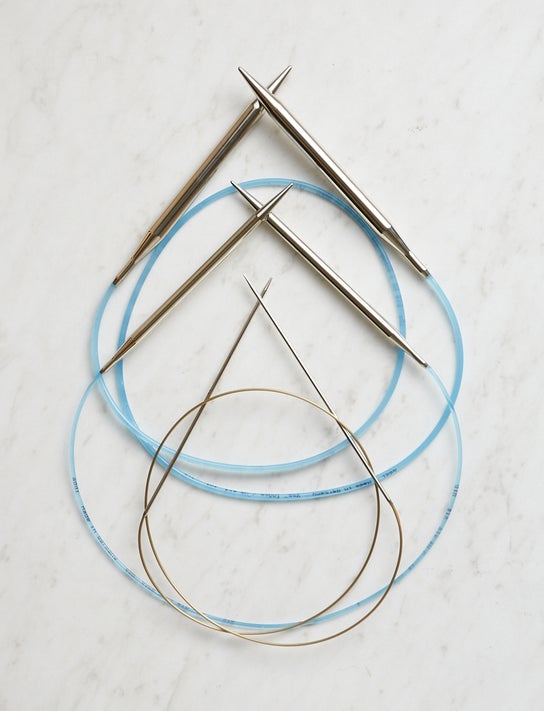 Addi Rocket Circular Needles
With flawless transitions from cord to tip and with smooth-as-glass shafts, Addi circular needles are the standard of quality. Skacel brings exquisite engineering to their entire line of circular needles, and Addi Rockets combine the best of the best. With the extra long and pointy tips of Addi Lace needles and the quick white bronze coated finish of the original Turbos, Addi Rockets are the ultimate circular needle for speedy knitting, to the moon and back! We carry the Rockets in a variety of sizes but not all of them. If you don't see the size you need here, please check out our collection of Addi Turbos. As smooth and speedy as these Rockets, the Turbos have slightly less pointy tips.
Product Details
You Might Also Like...
Purl Soho Recycled Zip Bag from Baggu In Aloe
Regular Price
$18.00
$10.80
Baggu makes our very favorite zippered bags, lightweight, durable, and very handy! Featuring our logo on a 40% recycled nylon sourced from pre-consumer waste, each bag measures 12 x 15 inches…Perfect for on-the-go knitting or hand-sewing projects! To purchase this Aloe bag, click add to basket or click here for more color options!