Evoking the texture of a garden trellis or a bistro chair, our Terrace Wrap screams spring! Not only in its construction, but in its weight and drape too!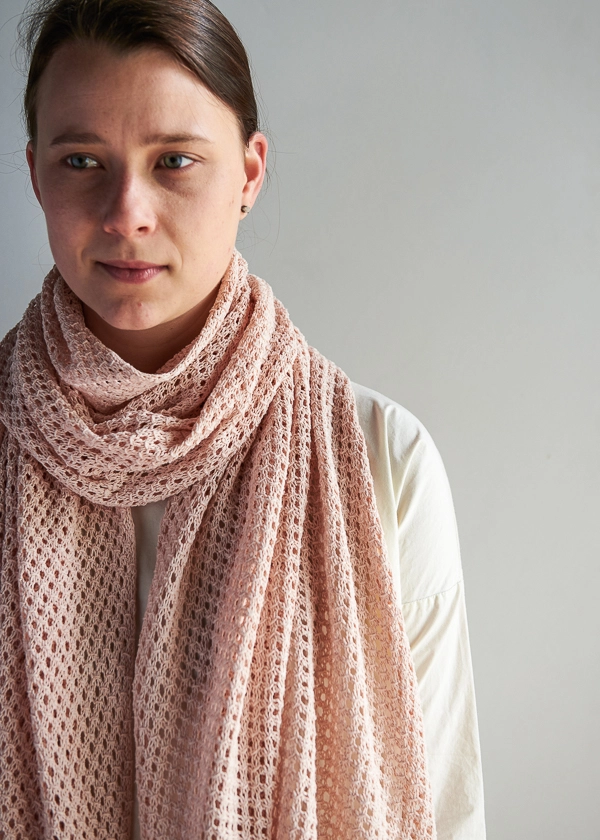 To make this beautiful fabric we combined an airy stitch pattern with our gorgeous new Cattail Silk. Its earthy spin, soft color, and subtle shine give this wrap a wear-anywhere ease and a timeless beauty.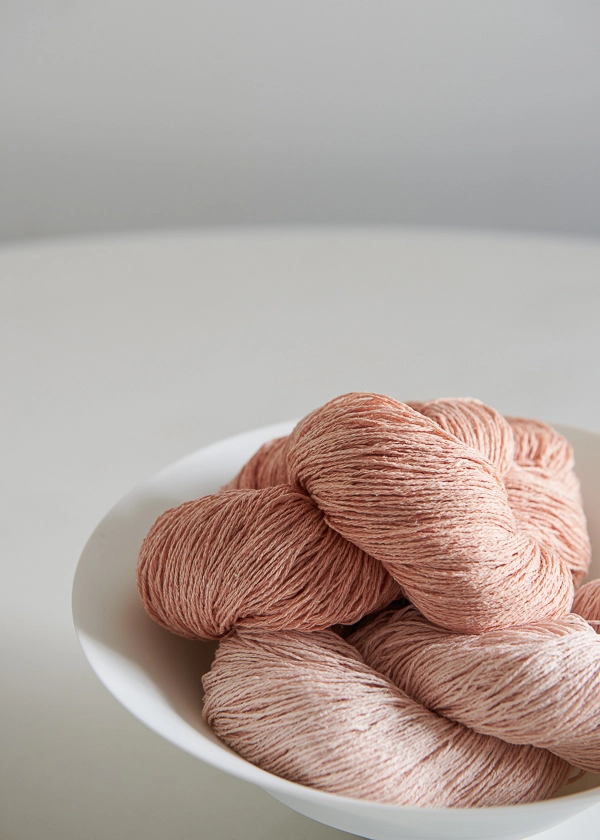 A cinch to make, the Terrace Wrap uses a stitch commonly referred to as Dutch Knitting Stitch. It consists of a simple six-row repeat: the wrong side is all purl rows, and the right side is nearly identical rows of knits and yarn overs. For the sequence that involves a yarn over and passing a stitch over, we've made a video to explain!
The ease and rhythm of Dutch Knitting Stitch means your Terrace Wrap will be a wrap in no time. It's the perfect layer for flitting from porches to picnics to patios this spring! -Laura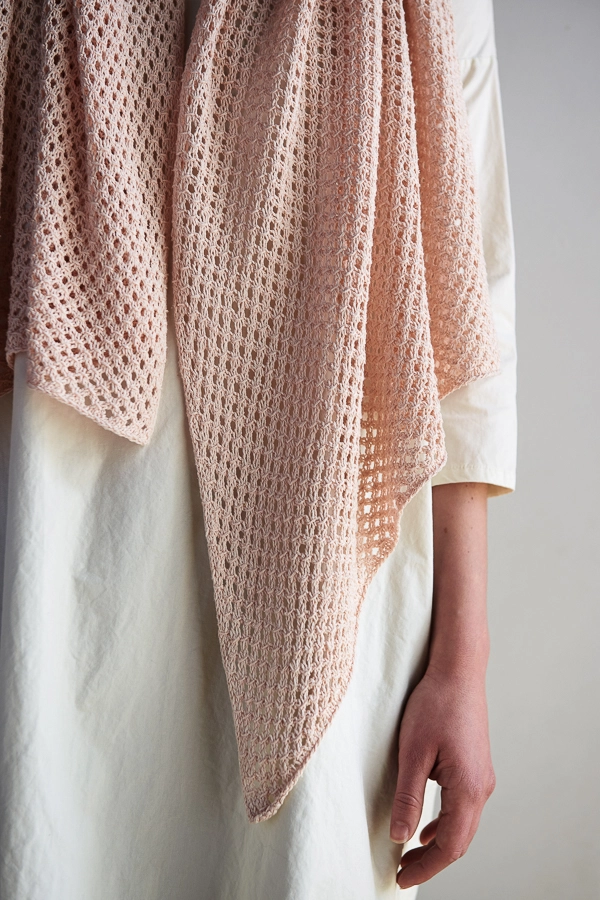 UPDATE: NOW IN GOOD WOOL
MARCH 2023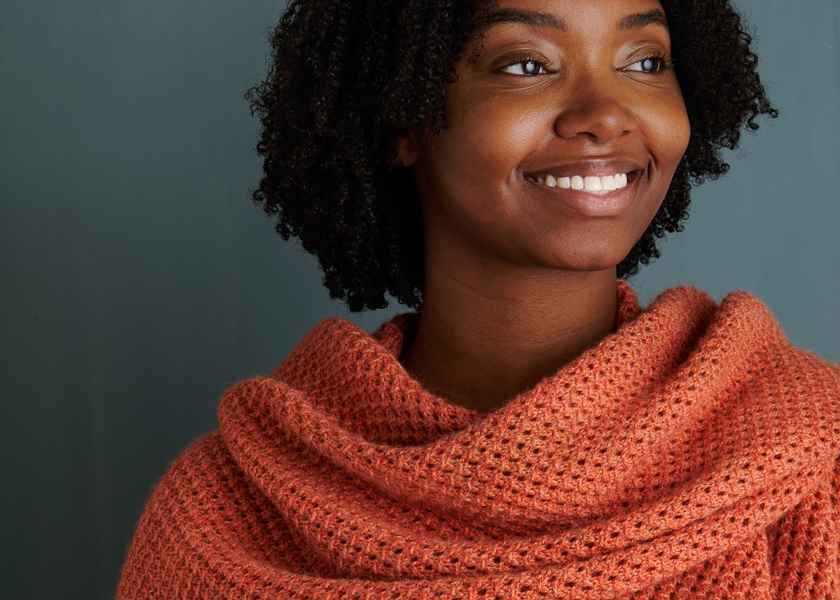 We love the Terrace Wrap in our beautiful Good Wool. Lofty and bouncy, it makes for a fun knit and a wonderful sproingy finished object. A rainbow of hues dyed on a range of natural shades, Good Wool's palette has something for everyone. Choose the eye-catching Guava Earth that we used for our version or any of Good Wool's other thirty-eight colors, and enfold yourself in its beauty!
Designed by Purl Soho designer, Laura Ferguson.
Share your progress and connect with the community by tagging your pics with #PurlSoho, #PurlSohoBusyHands, #PurlSohoTerraceWrap, and #PurlSohoCattailSilk. We can't wait to see what you make!
Materials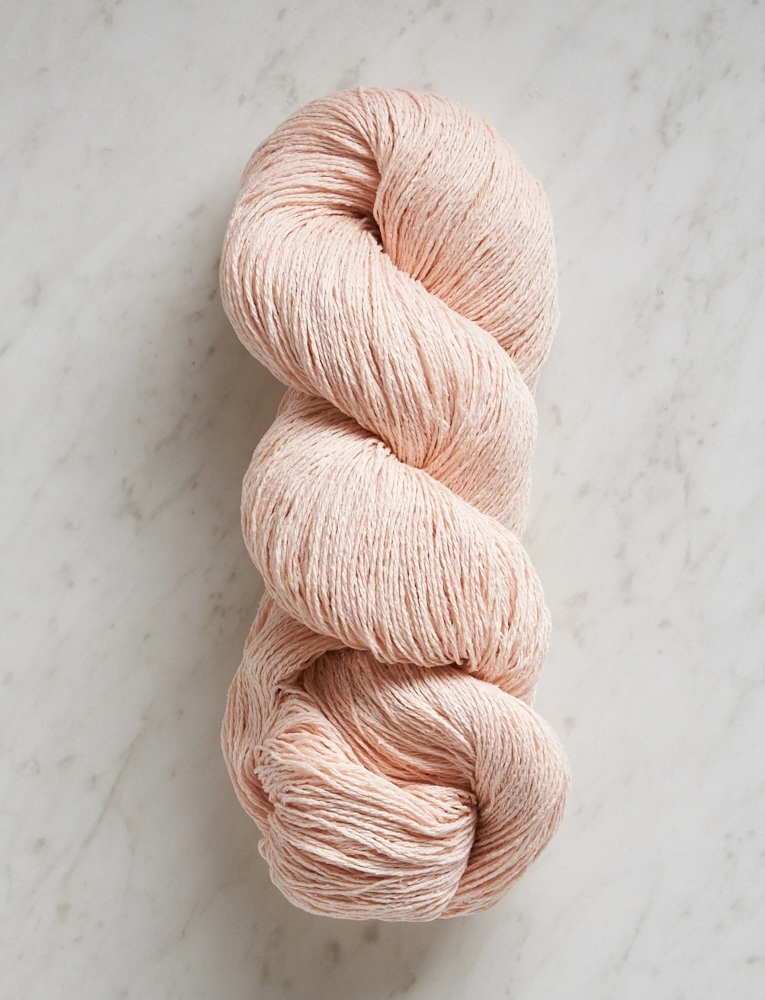 2 skeins of Purl Soho's Cattail Silk, 100% silk. Each skein is 618 yards/ 100 grams; approximately 1,236 yards required. We used the color Cherry Blossom.
US 4 (3.5mm) straight or circular needles
Gauge
24 stitches = 4 inches in stitch pattern
Size
Finished Dimensions: Approximately 18-20 inches wide x 68-75 inches long, depending on the extent of biasing (see Notes, below).
Notes
This stitch pattern may bias slightly with wear. That's okay, it's just as beautiful!
This pattern is worked over a multiple of 3 plus 2 stitches. For example, 3 times 39 equals 117, plus 2 equals 119.
For a demonstration of this stitch pattern, check out our Dutch Knitting Stitch Tutorial right here…
Pattern
Cast on 119. We used a basic Long Tail Cast On.
Row 1 and all subsequent wrong side rows: Purl.
Row 2 (right side): Knit.
Row 4: K3, *yarn over (yo), k3, pass the first knit stitch over the other 2, repeat from * to last 2 stitches, k2.
Row 6: K5, *yo, k3, pass the first knit stitch over the other 2, repeat from * to last 3 stitches, k3.
Row 8: K4, *yo, k3, pass the first knit stitch over the other 2, repeat from * to last stitch, k1.
Repeat Rows 3-8 until piece measures approximately 68 inches.
Next Row: Purl
Next Row: Knit
Bind off purlwise.
Weave in the ends and block!