The art of smocking may hide in its own corner of the sewing world, but hidden corners are our comfort zone. So when our Trellis Wrap, with its smocked stitch pattern, borrows from sewing's secrets we know we're in our kind of corner!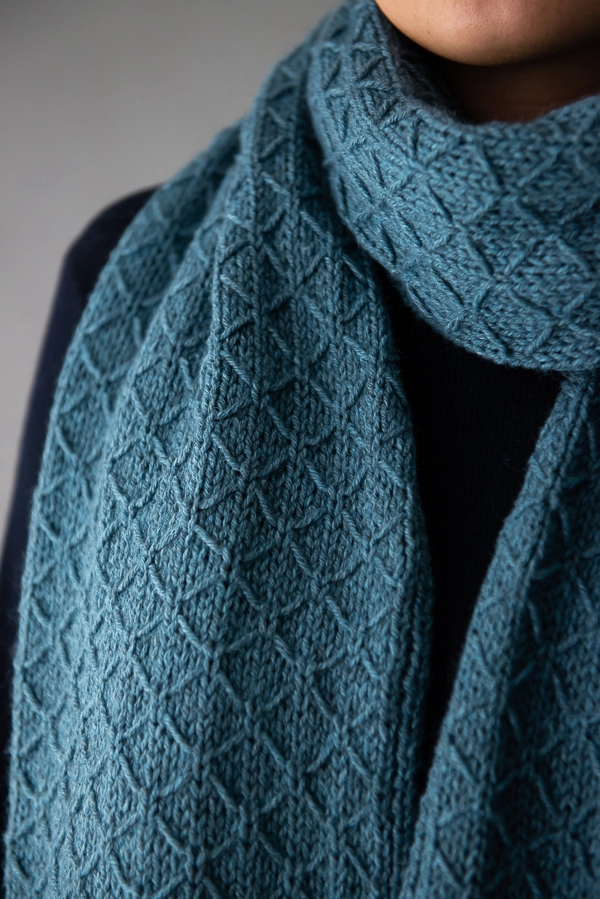 The trick is simple and is fully demystified in our Knit 1 Under Loose Strand Tutorial. A handful of slip stitches whose float is worked in a couple of rows later, the result is wonderfully sweet, a bit old fashioned (like smocking!) but fresh, too (like all new things!).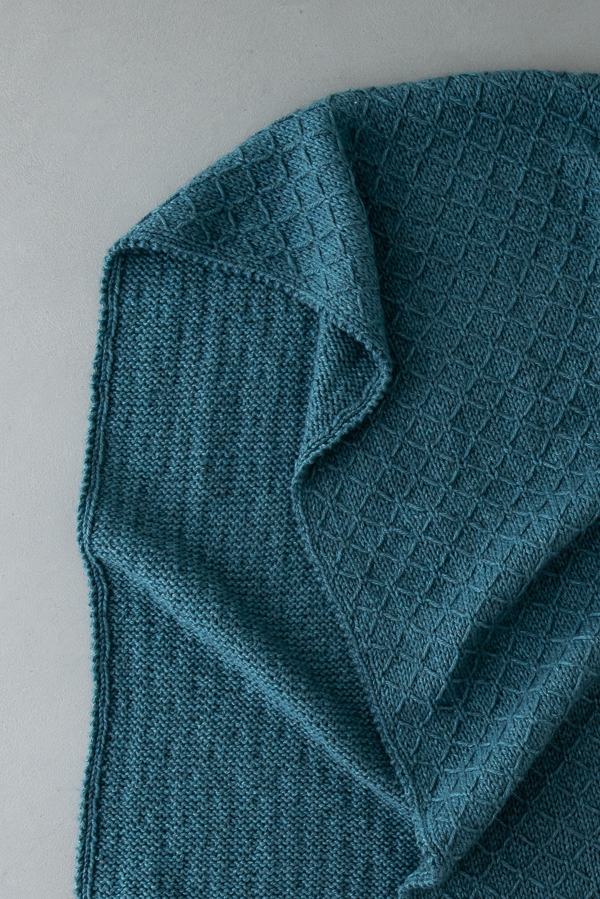 We love how our Understory brings its personality to this stitch pattern's beauty: Its crisp definition shows the details; its rustic color keeps things from getting too precious; and its super soft baby alpaca, baby yak, and silk blend mean that you'll love wearing your Trellis Wrap, too!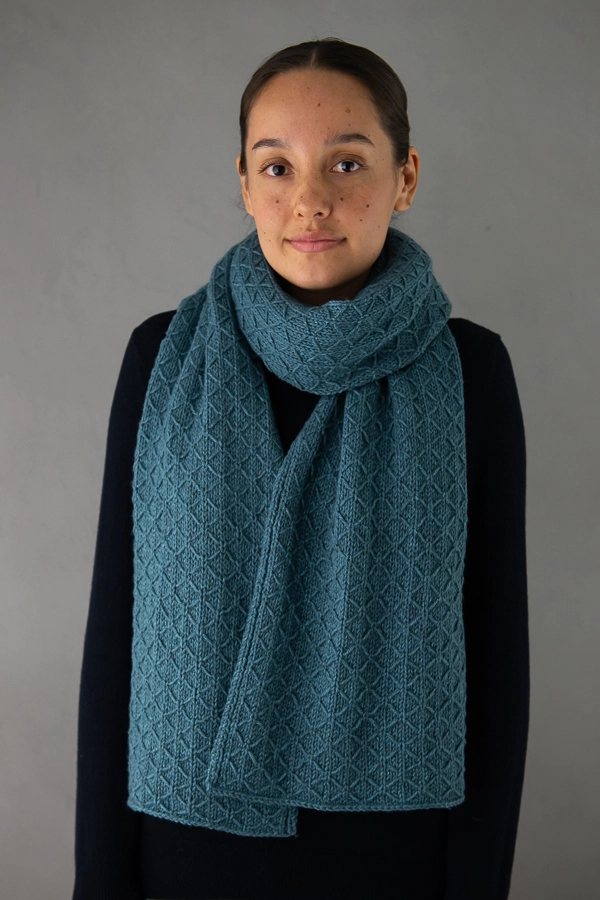 We just added five incredible new colors to our Understory collection, including this dreamy Teal Sea. Pick up just two skeins for a scarf and four for a wrap, then find your corner and cast on!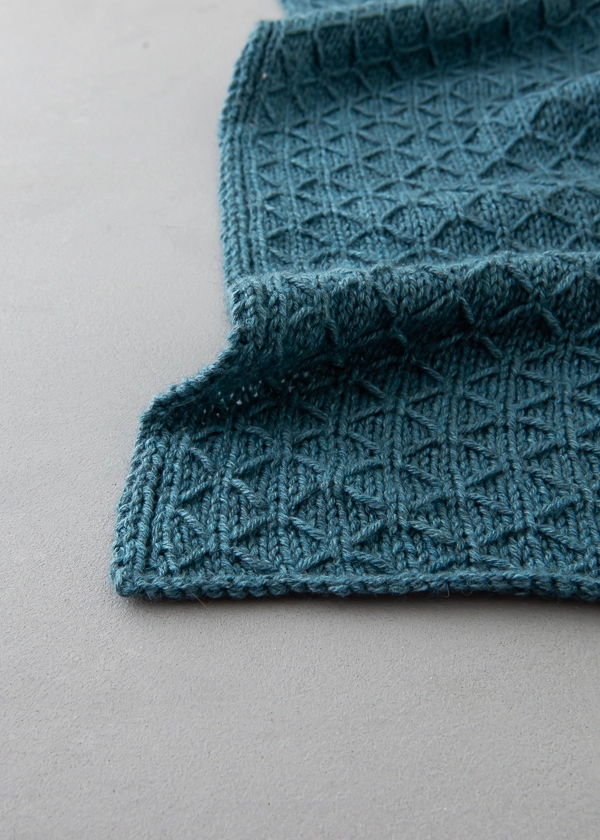 Designed by Purl Soho designer, Laura Ferguson.
Share your progress + connect with the community by tagging your pics with #PurlSoho, #PurlSohoBusyHands, #PurlSohoTrellisWrap, and #PurlSohoUnderstory. We can't wait to see what you make!
Materials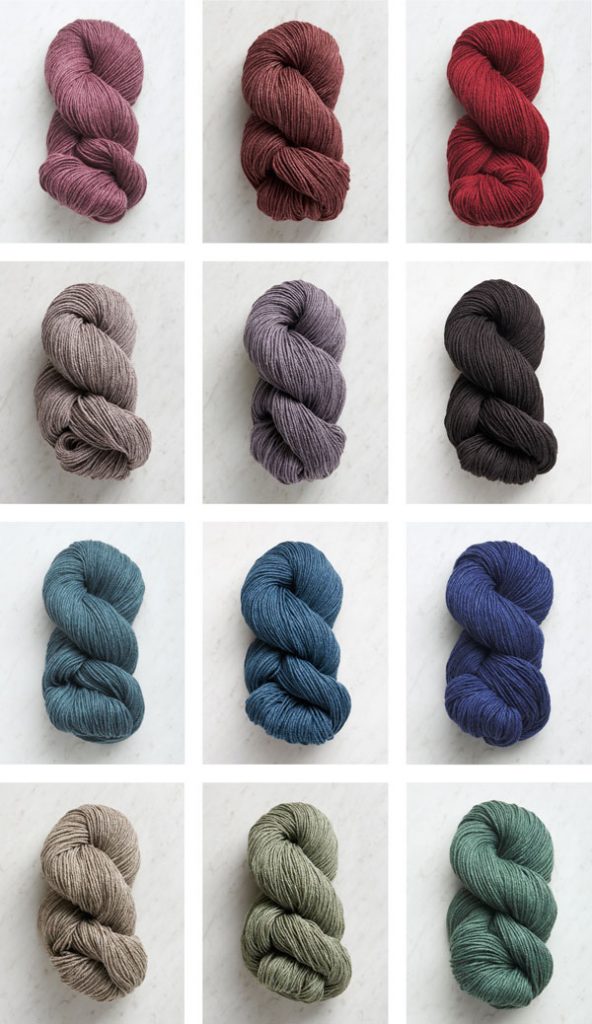 2 (4) skeins of Purl Soho's Understory, 50% baby alpaca, 25% baby yak, and 25% silk. Each skein is 250 yards/100 grams; approximately 500 (949) yards required. We used the color Teal Sea. (NOTE: We no longer offer Understory, but choose from one of our other light worsted/dk weight yarns.)
US 7 (4.5 mm), 24-inch circular or straight needles
Gauge
18 stitches and 30 rows = 4 inches in stitch pattern
Size
Scarf (Wrap)
Finished Dimensions: 9½ (17½) inches wide x 70 inches long
The sample shown here is the wrap size.
Notes
Stitch Multiple
This pattern works over a multiple of 6 + 1 stitches.
Slip Stitches
Slip all slipped stitches purlwise with yarn in front, unless indicated otherwise.
K1 ULS
k1 uls [knit 1 under loose strand]: Insert right needle under loose strand and then into next stitch knitwise, from front to back. Knit stitch normally, then bring new stitch out from under strand.
For a video demonstrating how to work this technique, please visit our Knit 1 Under Loose Strand Tutorial.
Pattern
Cast on 43 (79) stitches. We used a basic Long Tail Cast On.
Row 1 (wrong side): K1, p1, k1, purl to last 3 stitches, k1, p1, k1.
Row 2 (right side): K2, p1, *k1, slip 5 (see Notes), repeat from * to last 4 stitches, k1, p1, k2.
Row 3 and all remaining wrong-side rows: Repeat Row 1.
Row 4: K2, p1, *k3, k1 under loose strand (k1 uls; see NOTES), k2, repeat from * to last 4 stitches, k1, p1, k2.
Row 6: K2, p1, slip 3, *k1, slip 5, repeat from * to last 7 stitches, k1, slip 3, p1, k2.
Row 8: K2, p1, *k1 uls, k5, repeat from * to last 4, k1 uls, p1, k2.
Repeat Rows 1-8 until piece measures approximately 70 inches or until just shy of desired finished length.
Repeat Row 1.
Bind off knitwise.
Weave in the ends and block as desired.