In The Odyssey, the goddess Dawn is invariably called "rosy-fingered Dawn," and as such, she tends to bring good things: brightness, blooms, birth, sky-touching. The rosy warmth of our Daybreak Scarf embraces the same optimism, bringing with it substance, depth, and a heady outlook on a new day.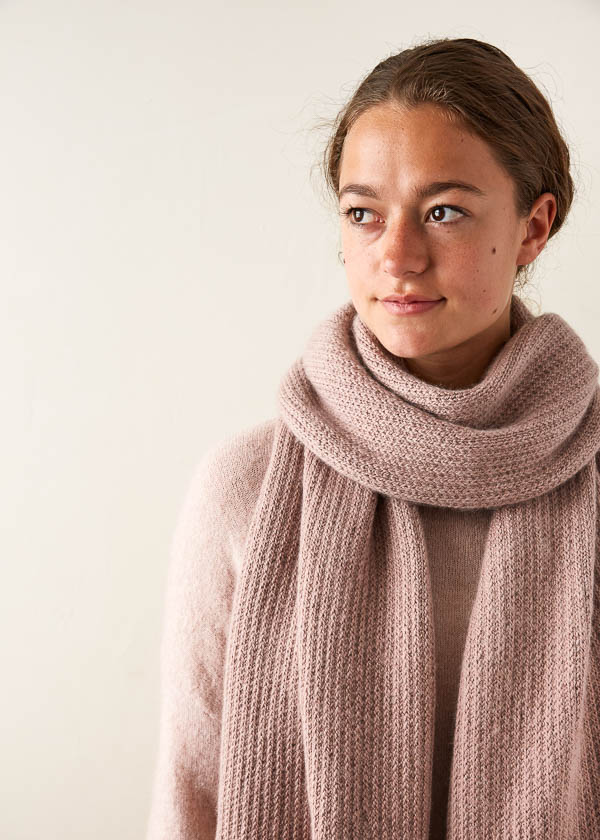 Our Daybreak Scarf, knit up in Rose Granite Cashmere Merino Bloom, is a super soft layer for any kind of odyssey: over mythological seas or through early-morning subway commutes.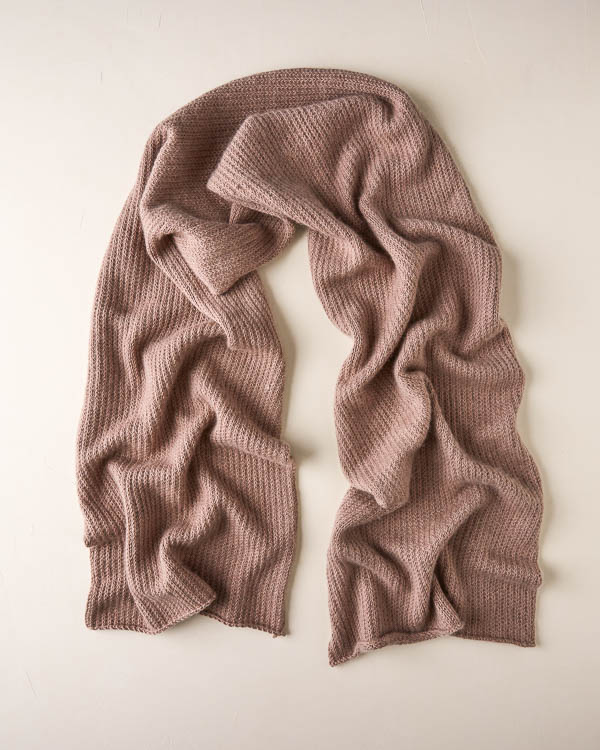 We suspect it will become a new classic for chilly days both close to home and on epic adventures. The stitch, the same one traditionally used for sock heels of socks, makes for an exceptionally cushiony, lofty, cozy scarf.
Plus the pattern is simple and speedy. If only Penelope, at her loom, had access to such craft. It's an easy two-row repeat, where both rows are just knit one, slip one. From there, it's your tale to tell: "Soon Dawn appeared and touched the sky with roses!"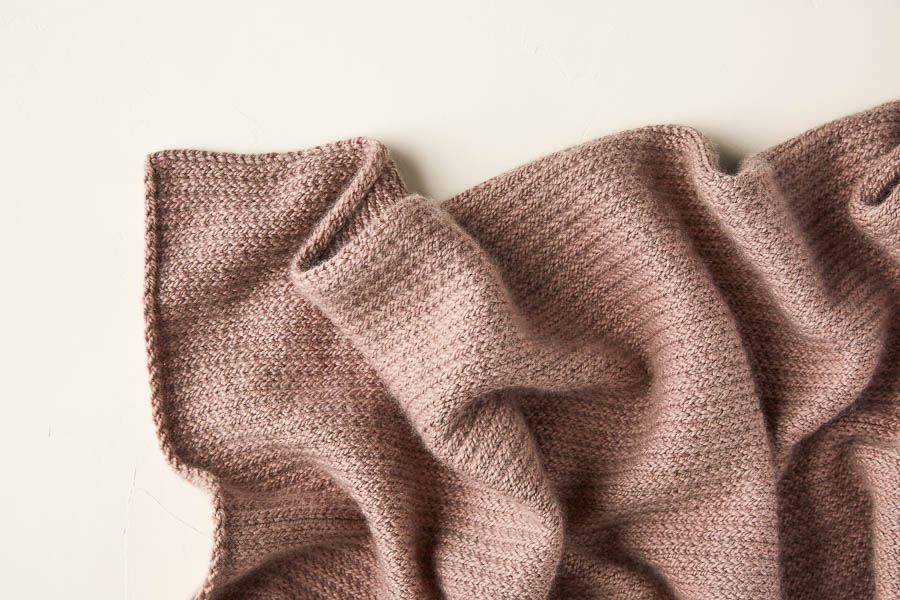 Designed for Purl Soho by Joelle Hoverson.
MATERIALS
GAUGE
25 stitches = 4 inches in stitch pattern 
SIZE
Finished Dimensions: 15 inches wide x 82 inches long
NOTES
Stitch Multiple
You can cast on any odd number for this pattern.
Shape
This scarf will tend to roll in on itself a bit. That's why we made it extra wide, and we think it's super cozy and beautiful how it curves into your neck!
PATTERN
Cast on 101 stitches.
Row 1 (right side): K1, *slip 1 purlwise with yarn in back, k1, repeat from * to end of row.
Row 2 (wrong side): Slip 1 purlwise with yarn in front, purl to last stitch, slip 1 wyif.
Repeat Rows 1 and 2 until piece measures 82 inches from cast-on edge, ending with Row 2.
Bind Off (right side): Loosely bind off in stitch pattern.
Weave in the ends and block.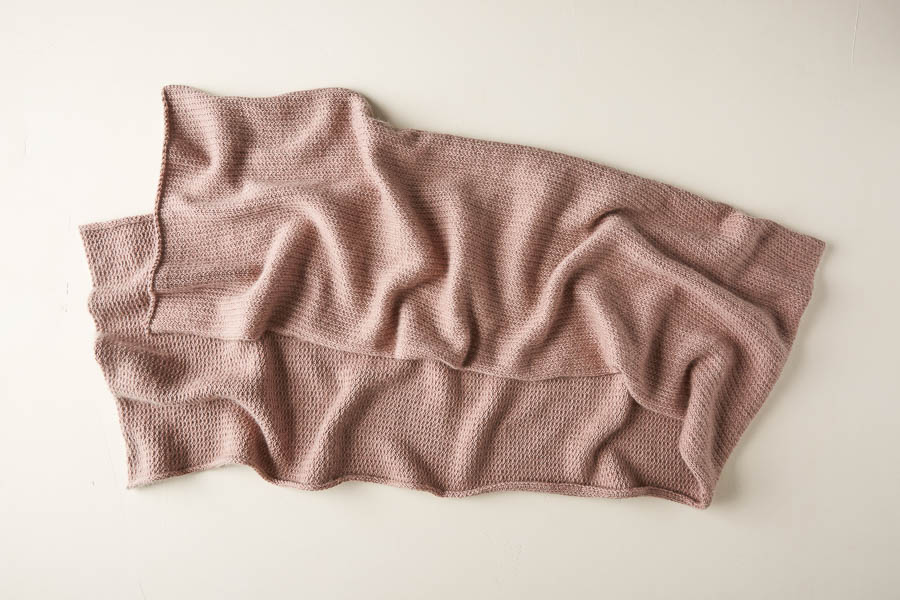 SaveSave
SaveSave
SaveSave