Silk is one of life's great pleasures, and so it is with great pleasure that we welcome our very own Spun Silk into the Purl Soho yarn collection! With a shine that feels like the sun itself is warming each skein, Spun Silk's beauty is totally exceptional.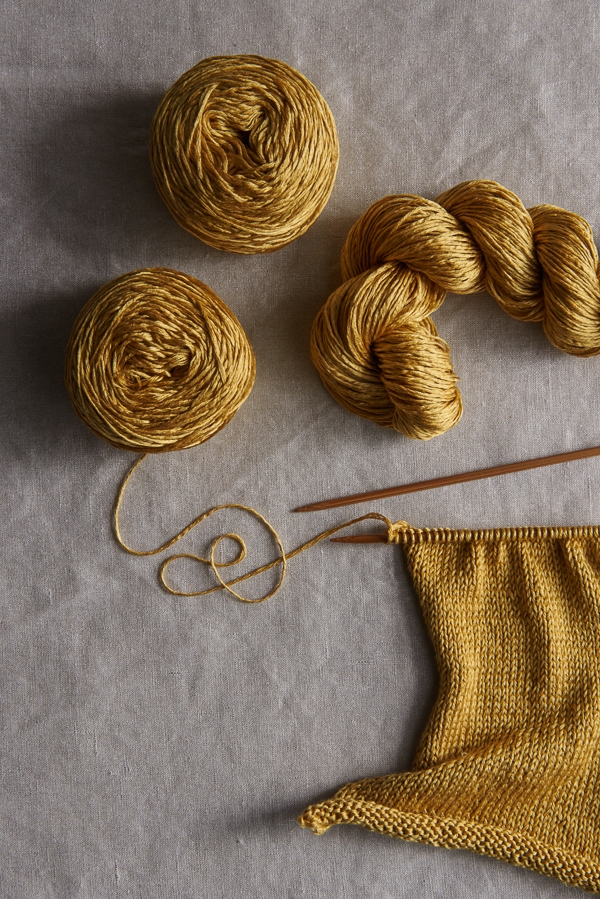 Lovingly created in Italy, Spun Silk comes only from the softest fibers, combed from the longest, straightest, and most perfect silk. With its strength and luster, beauty and fineness, Spun Silk truly pays honor to the wonder of nature.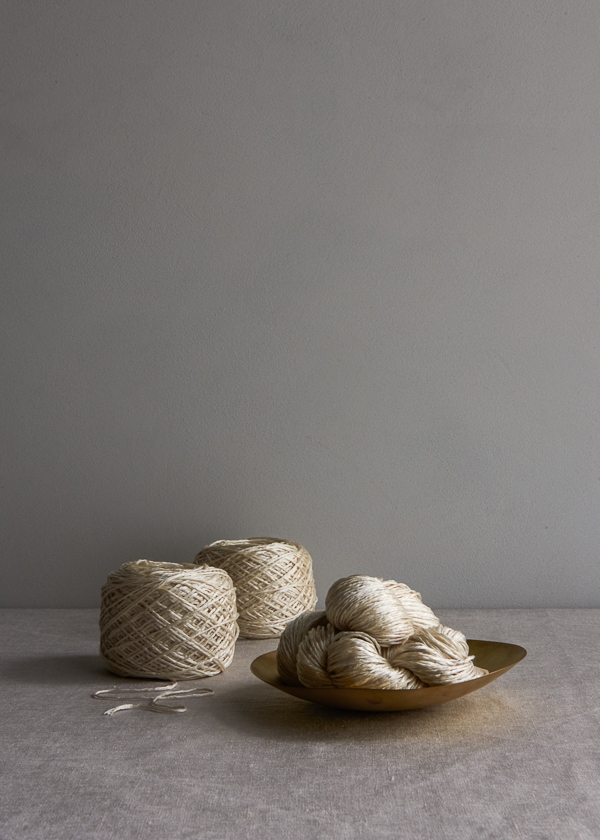 Spun Silk ranges from a fingering to a sport weight, very happy around 6 or 7 stitches to the inch. It is the perfect weight for four-season sweaters, wraps, and scarves, with all of the wonderful insulating properties of silk: cool in the summer, warm in the winter, and gorgeous anytime!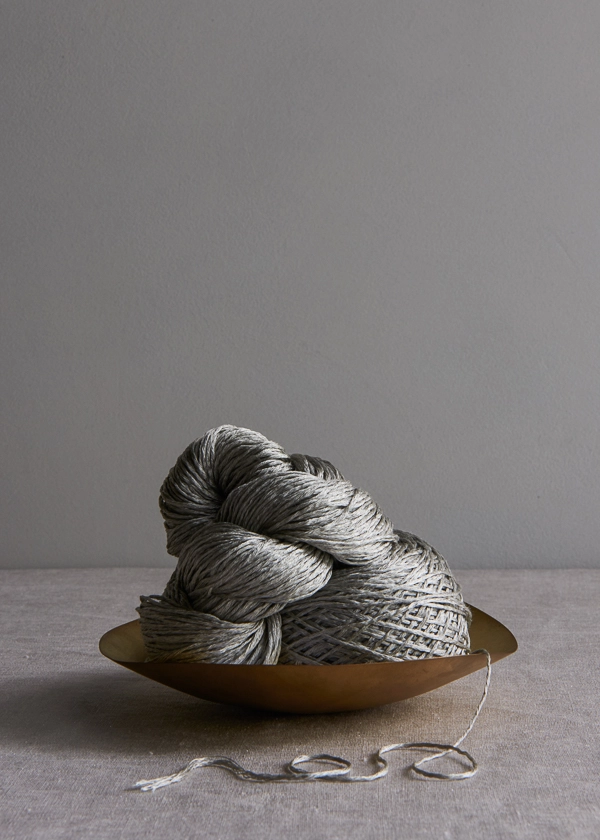 In four very special colors, our Spun Silk palette is refined down to the colors we wanted to see shine: Candle White is a beacon of warmth; Peony Pink is a dew-covered petal; Silver Bark is a beech tree catching the morning light; and Golden Pear is a sun-filled harvest. We love this little family, so glowing and warm. You can pick your favorite right here!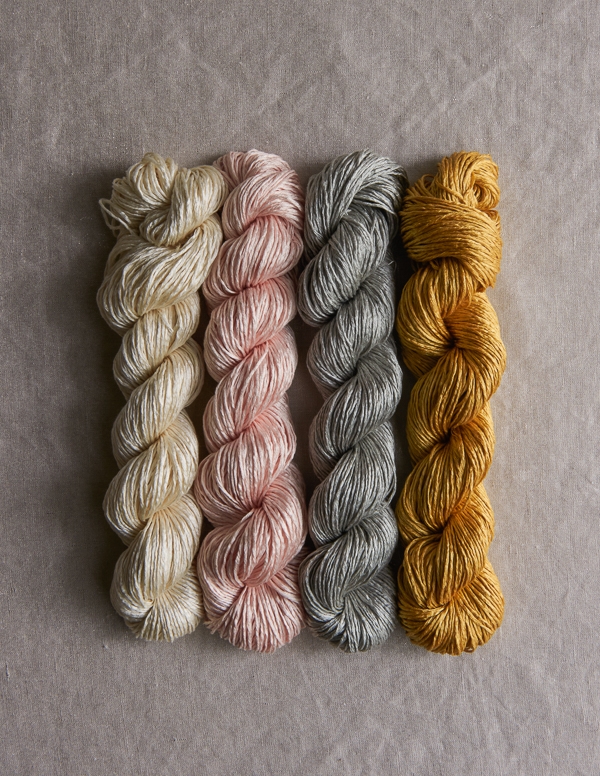 Our first Spun Silk project is this gorgeous Drawstring Camisole. It gives full expression to the elegance of the yarn, and with its exquisite drape and soft luminescence, our free Drawstring Camisole pattern is a stunningly simple design and a very special knit!