Everyone loves a one-skein project! It's intrinsically fast, inexpensive, and most importantly, clever. So thank you, Karin, who works in our store, for designing this lovely, little one-skein Dovetail Scarf… just in time for the holidays!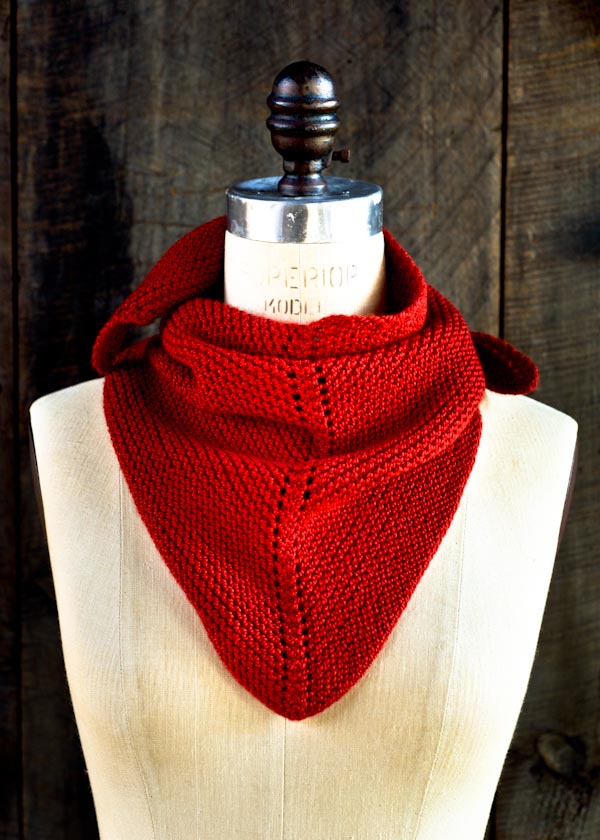 Inspired by our original Dovetail Wrap, Karin's miniature version is in our beautiful Mulberry Merino, and in one color or another, it can be seen draped stylishly over Karin's shoulders any day she's helping customers at Purl Soho! Whip up your own with our free pattern and one skein of Mulberry Merino. It's a no-brainer one-skeiner!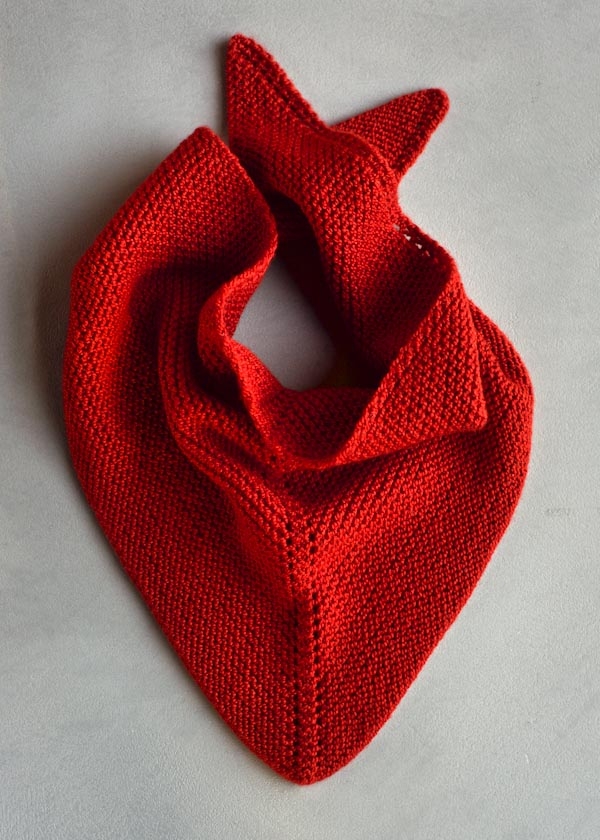 Materials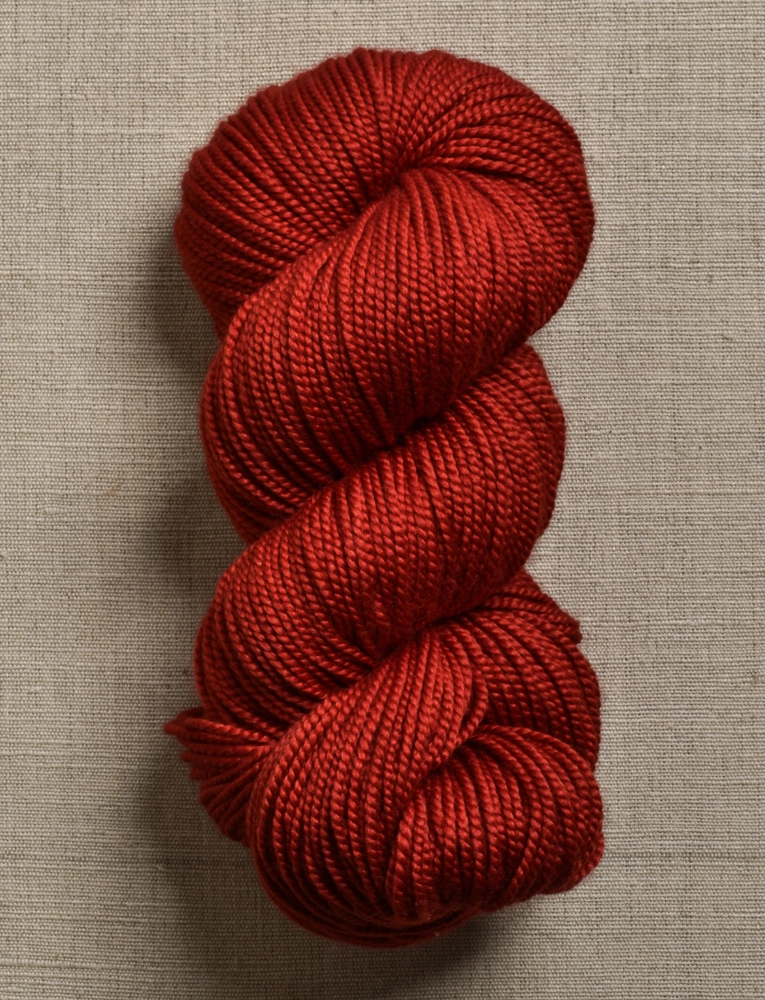 1 skein of Purl Soho's Mulberry Merino, 80% merino wool, 20% Mulberry silk; or 247 yards of a sport weight yarn. This is the color Paprika Red.
US 6, 20, 24, or 32-inch circular needle
Gauge
18 stitches = 4 inches in garter stitch
Size
Pattern
Begin
Cast on 8 stitches.
Row 1: K7, slip 1 purlwise with yarn in front (wyif).
Repeat Row 1.
Shape Scarf
Row 1: K2, [yo, k1] 2 times, place marker, [k1, yo] 2 times, k1, slip 1 purlwise wyif. [12 stitches]
Row 2: Knit to last stitch, slipping the marker when you come to it, slip 1 purlwise wyif.
Row 3: K2, yo, knit to 1 stitch before marker, yo, k1, slip marker, k1, yo, knit to last 2 stitches, yo, k1, slip 1 purlwise wyif. [4 stitches increased]
Repeat Rows 2 and 3 until there are 204 total stitches.
Bind off loosely.
Finish
Weave in the ends and block as desired.