The Very Pretty Lace Scarf is here to remind us that not just complicated lace patterns are beautiful. With a mesmerizing texture and fascinating sense of depth, super simple lace is gorgeous, as well!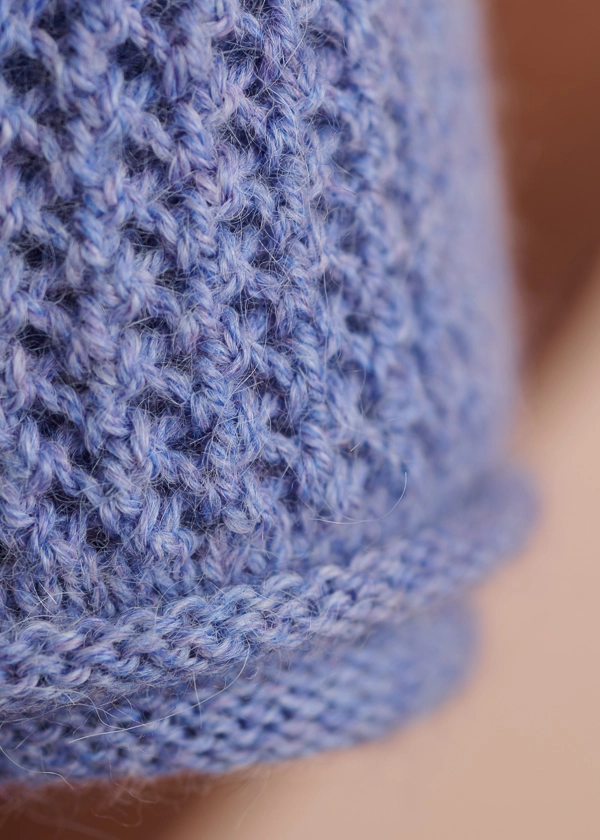 This very pretty lace comes from an easy-to-memorize four-round repeat. Two of those rounds are simply knitting, and the other two include just the basic building blocks of lace: yarn overs, knit two togethers, and slip slip knits. Simple!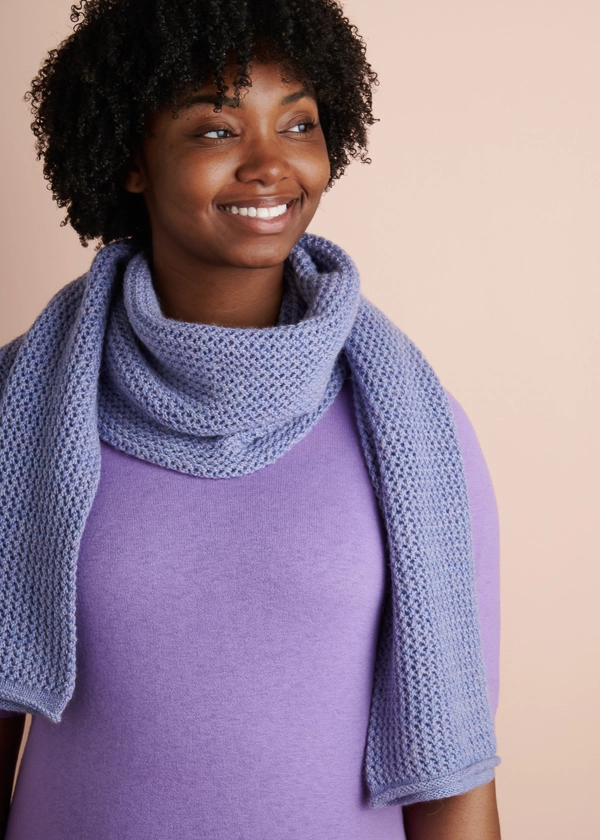 We knit our scarf in Quartz, a mix of 65% merino wool and 35% suri alpaca, a wonderful choice for warmth, softness, and, with its delicate suri halo, texture, too.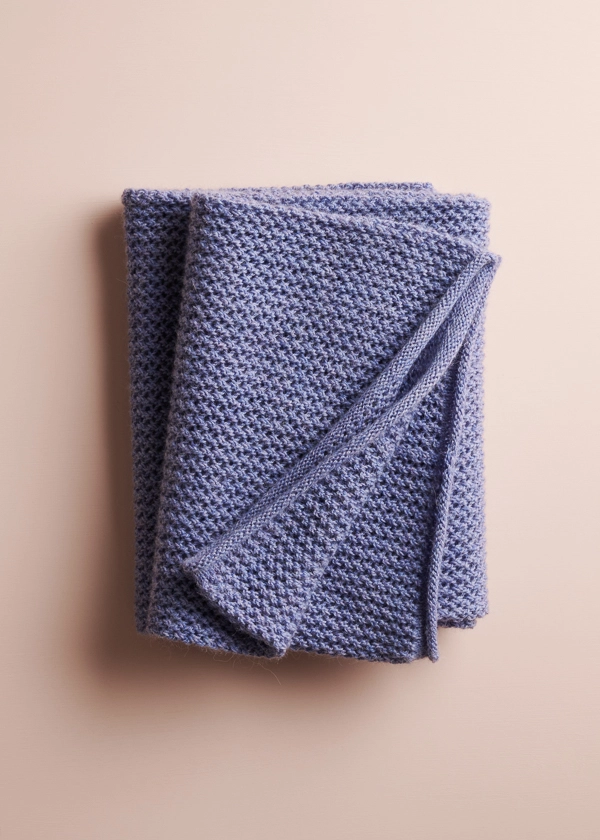 Quartz takes dye beautifully, seeming to glow like its namesake, and a gently heathered mélange of color adds even more depth and interest to this scarf.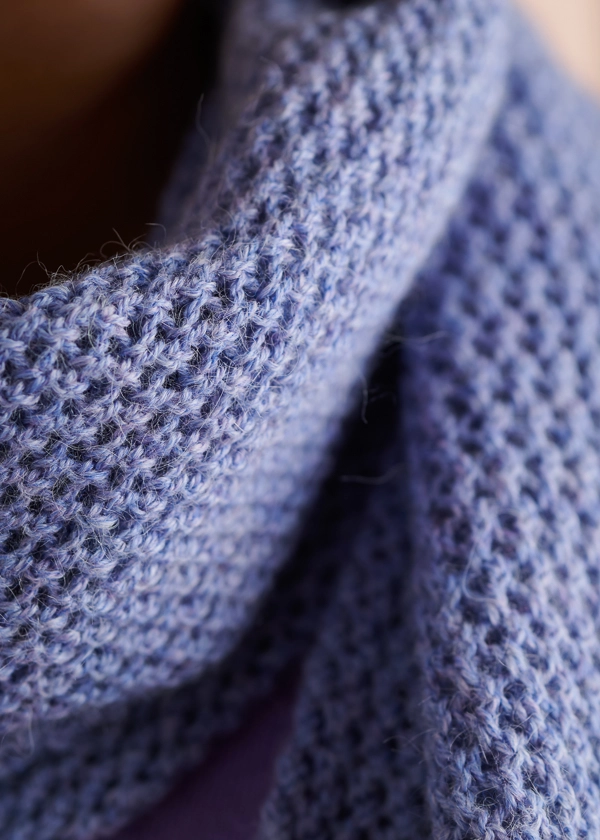 There are twenty sumptuous colors to choose from. We used lovely Hydrangea Blossom, anticipating a need for a mid-winter pick-me-up, but take a look and pick the color that lifts your spirit, then cast on for some simple knitting. Very pretty, indeed!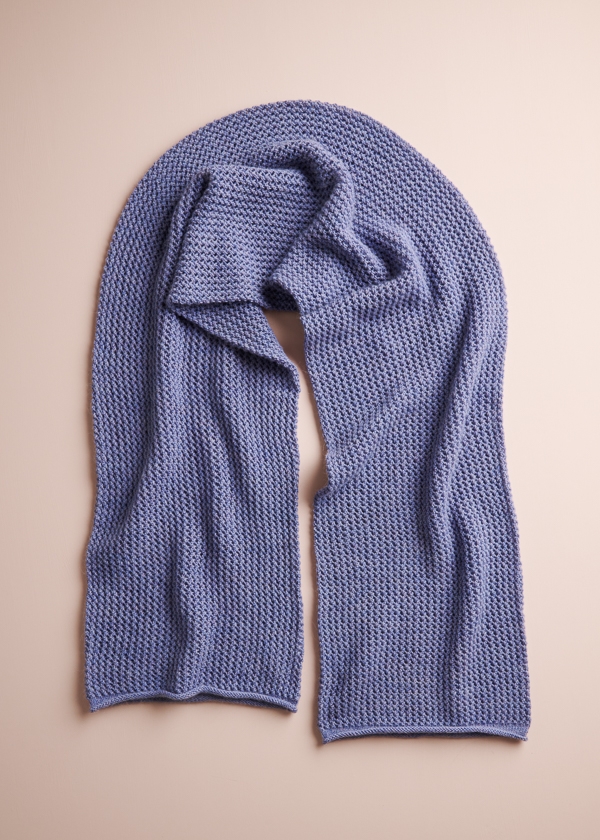 Designed by Purl Soho designer, Gianna Mueller, based on the original Very Pretty Lace Scarf by Joelle Hoverson, founder and co-owner of Purl Soho. Click here to see even more of Gianna's designs!
Share your progress and connect with the community by tagging your pics with #PurlSoho, #PurlSohoBusyHands, #PurlSohoVeryPrettyLaceScarf, and #PurlSohoQuartz. We can't wait to see what you make!
MATERIALS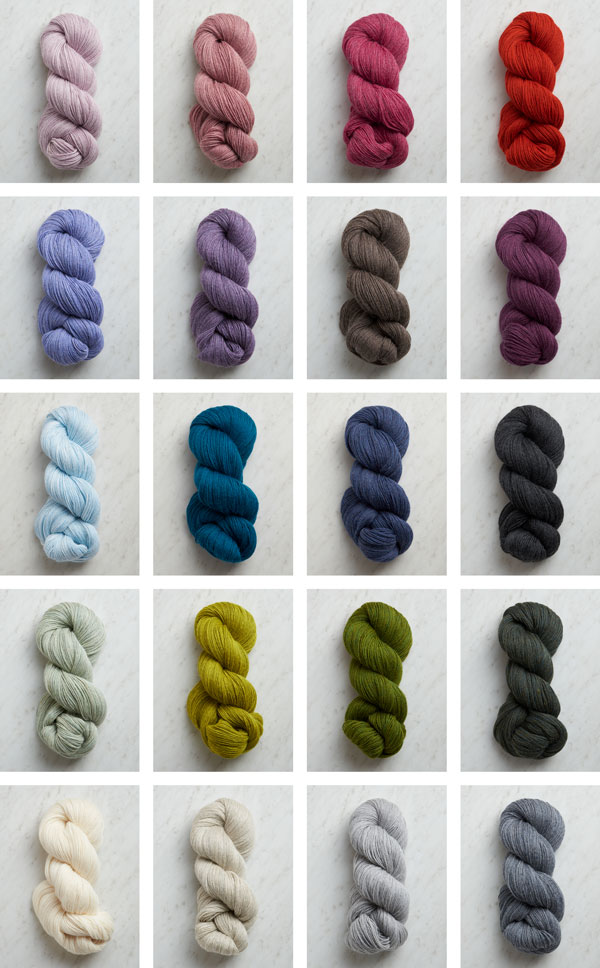 5 skeins of Purl Soho's Quartz, 65% merino wool, 35% suri alpaca. Each skein is 420 yards/ 100 grams; approximately 1955 yards required. We used the color Hydrangea Blossom.
US 4 (3.5 mm), 16-inch circular needles
GAUGE
23 stitches and 47 rounds = 4 inches in stitch pattern, blocked
SIZE
Finished Dimensions: approximately 11¾ inches wide (23½ inches in circumference) x 72 inches long
NOTE
STITCH MULTIPLE
This pattern works over an odd number of stitches.
PATTERN
Cast on 135 stitches. We used a basic Long Tail Cast On.
Place marker and join for working in the round, being careful not to twist the stitches.
BOTTOM EDGE
Knit each round until piece measures 1 inch from cast-on edge (unrolled).
BODY
Round 1: Knit to end of round.
Round 2: K1, *yarn over (yo), knit 2 together, repeat from * to end of round.
Round 3: Knit to end of round.
Round 4: *Slip slip knit, yo, repeat from * to last stitch, k1.
Repeat Rounds 1­–4 until piece measures approximately 71 inches from cast-on edge (unrolled).
TOP EDGE
Knit every round for 1 inch.
Bind off loosely knitwise.
Weave in ends and block as desired.