A beloved blanket accomplishes a few things: it looks good, it feels good, and most of all, it means something to you. Hand knitting a blanket is a surefire way to imbue it with meaning, and our Slipped Garter Blanket sure looks and feels good, too!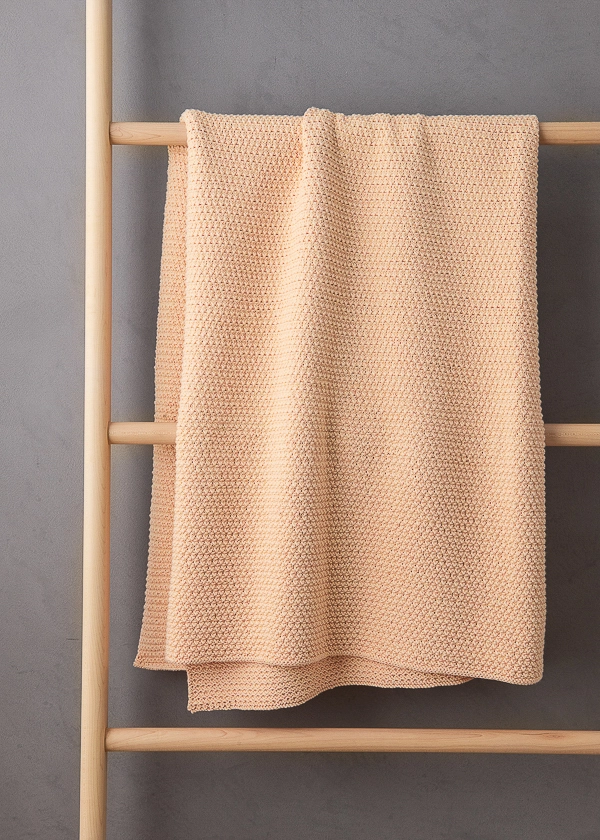 This wonderfully tactile stitch pattern is dense and durable, beautiful, and easy, too! Eshewing purl stitches altogether, you'll just be knitting and slipping… No problem!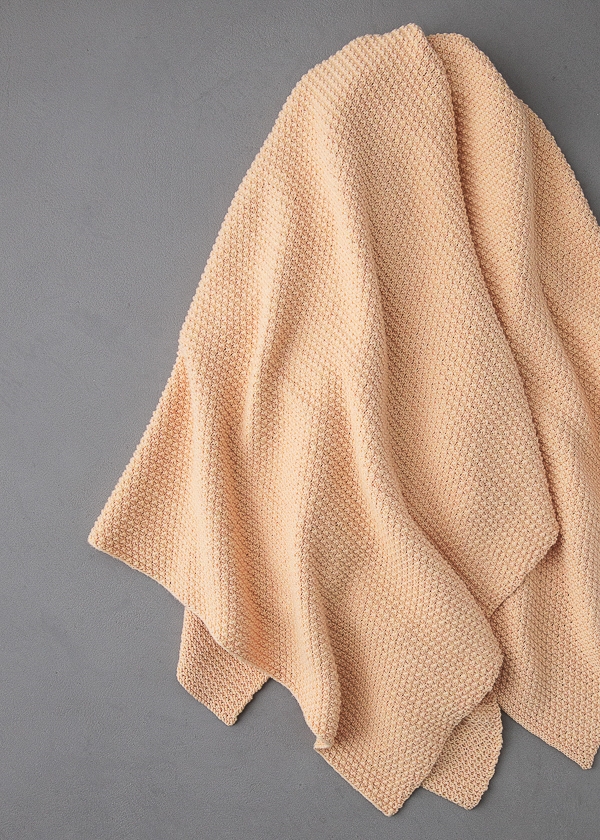 We used our Cotton Pure On A Cone for an all-season classic blanket with a satisfying heft. It's also organically grown and machine washable, too! We used petal-soft Peach Peony, but whatever pretty color you pick, the love is in the knitting!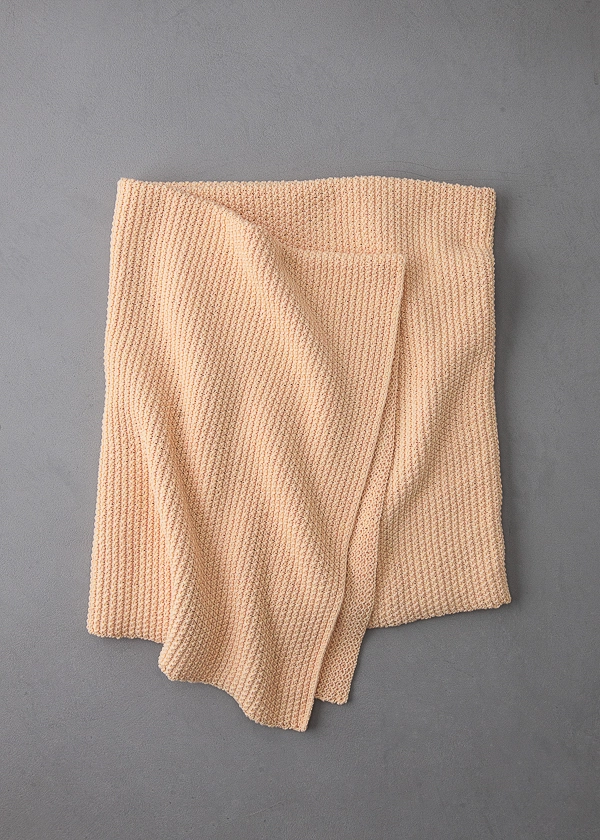 Designed for Purl Soho by Jake Canton.
Share your progress + connect with the community by tagging your pics with #PurlSoho, #PurlSohoBusyHands, #PurlSohoSlippedGarterBlanket, and #PurlSohoCottonPure. We can't wait to see what you make!
Materials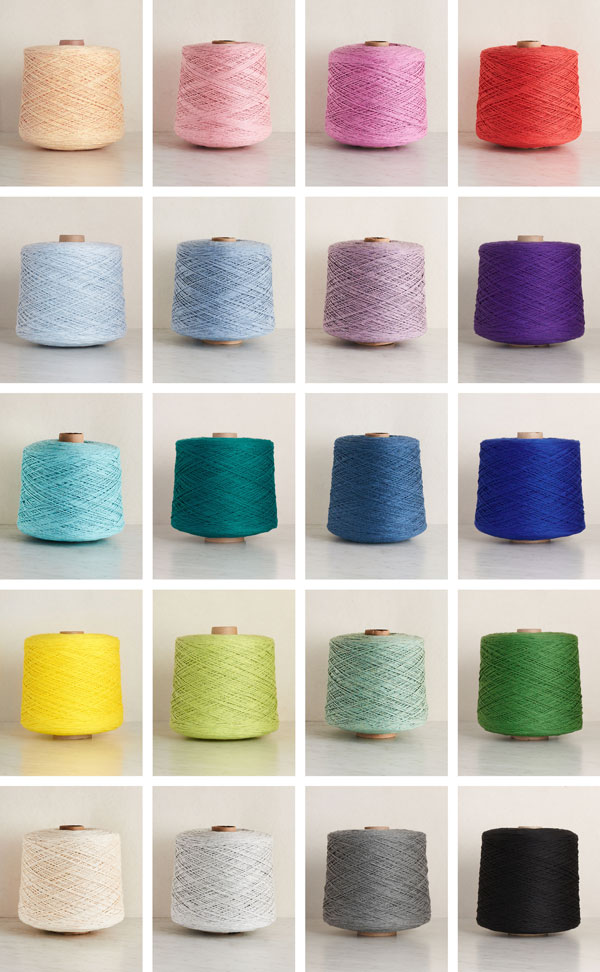 To make one Throw size or two Crib size blankets, you'll need…
PLEASE NOTE: If you want to make one Crib Blanket, you'll need 5 skeins of Purl Soho's Cotton Pure. Or if you want to make the Throw but prefer skeins, you'll need 10!
Gauge
28 stitches and 53 rows = 4 inches in stitch pattern
Size
Crib (Throw)
Finished Dimensions: 28 inches wide x 37 inches long (41 inches wide x 51 inches long)
Sample: The blanket shown here is the Throw size.
Notes
Stitch Multiple
This stitch pattern works over an odd number of stitches.
Slip Stitches
Slip all stitches purlwise.
Pattern
Using a basic Long Tail Cast On, cast on 197 (287) stitches.
Set-Up Row 1 (wrong side): Knit to end of row.
Row 1 (right side): *K1, slip 1 (see Notes) with yarn in back (wyib), repeat from * to last stitch, k1.
Row 2 (wrong side): *K1, slip 1 with yarn in front (wyif), repeat from * to last stitch, k1.
Rows 3 and 4: Knit to end of row.
Row 5: K2, *slip 1 wyib, k1, repeat from * to last stitch, k1.
Row 6: K2, *slip 1 wyif, k1, repeat from * to last stitch, k1.
Rows 7 and 8: Knit to end of row.
Repeat Rows 1-8 until piece measures approximately 37 (51) inches from cast-on edge, ending with Row 8.
With right side facing you, bind off knitwise.
Wash on a cold, gentle cycle and air dry to block.