Julie Hoover's Goode pullover is cool and breezy, flattering and beautiful, making it one of our favorite springtime knits. Originally knit in our Linen Quill, Goode is even more lightweight and springy in our brand new Cattail Silk!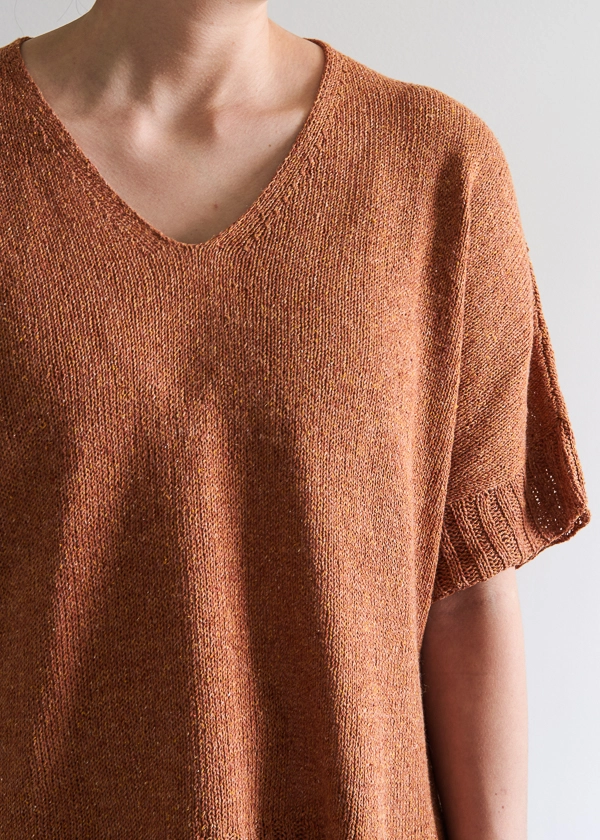 In 100% silk, this Dolman-sleeved sweater has a gorgeous drape and a feather-light feel. It is soft and comfy against the skin, and it insulates perfectly against both spring's chills and unexpectedly warm days.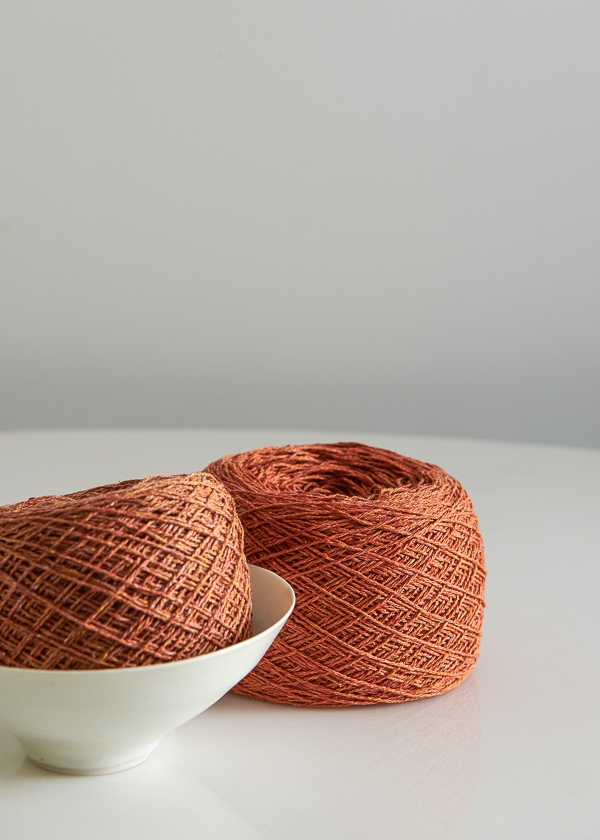 Cattail Silk knits up at the Goode's same gauge on the same needles so that using it is a no-brainer. The only thing to consider is that, since Cattail Silk's skeins are over 600 yards, you'll need fewer of them than you would the Linen Quill. Okay!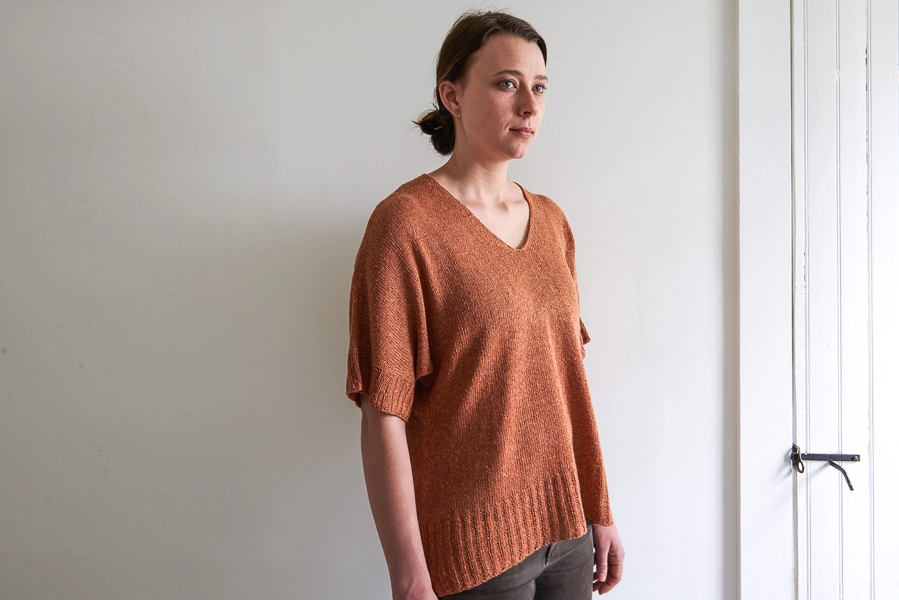 We love the Goode's good nature in Linen Quill or in Cattail Silk! Check out the original version here and cast on with either yarn!
Materials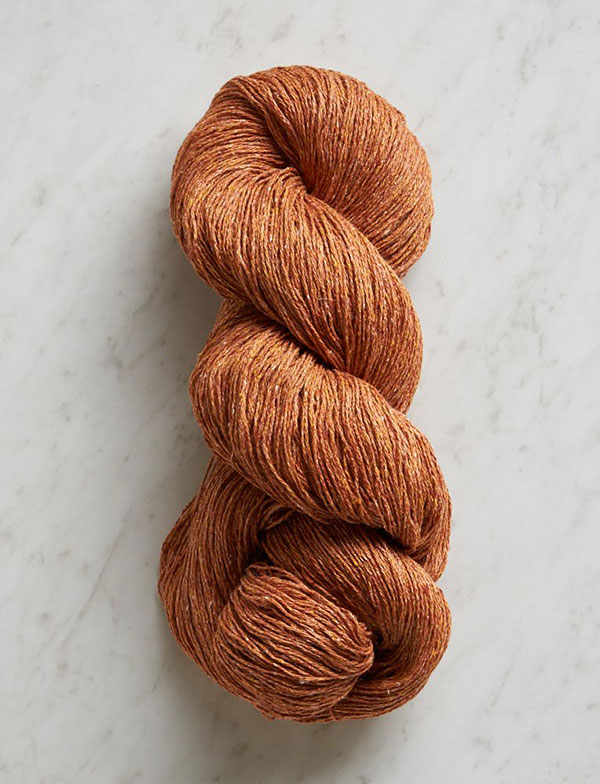 Gauge
25 stitches and 38 rows = 4 inches in stockinette stitch
Sizes
38 (41½, 45½, 49½, 53, 57)
Finished Midriff Circumference: 38 (41½, 45½, 49½, 53, 57) inches
Finished Length from Shoulder to Bottom Edge: 24 (24½, 25½, 26¼, 27½, 28) inches
Finished Length from Underarm to Bottom Edge: 12¾ (12¾, 13¼, 13¼, 14, 14) inches
Length from Center Neck to Cuff: 17¼ (18¼, 19¼, 20¼, 21, 22) inches
Length from Shoulder to Underarm: 11¼ (11¾, 12¼, 13, 13½, 14) inches
EASE: This garment is designed to fit approximate chest circumference of 30–32 (34–36, 38–40, 42–44, 46–48, 50–52) inches
SAMPLE: The sweater pictured here is Size 41½ inches shown on model with 35-inch chest.
Pattern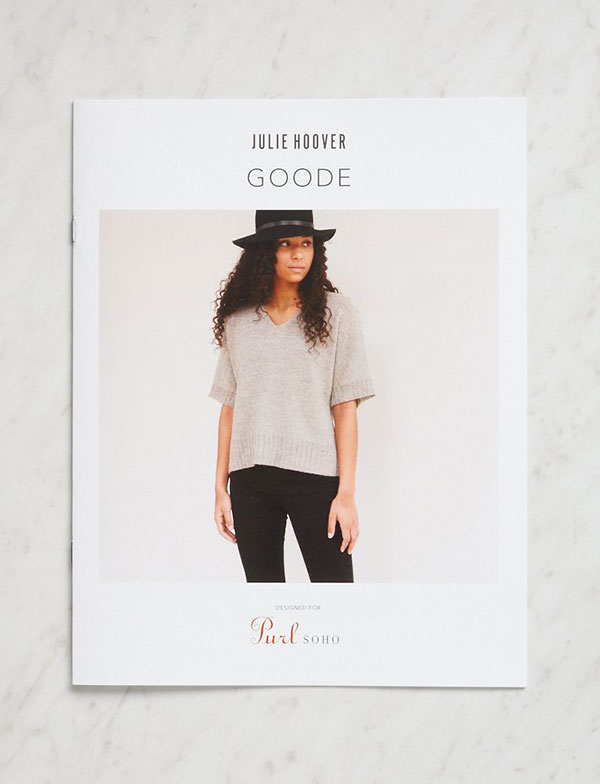 The Goode Pattern is available for purchase as either a hard copy or download.