This tutorial is part of our Beyond Basics series of tutorials. These posts explore the more technical and challenging aspects of knitting, bridging the gap between beginner and intermediate skills. To broaden your knitting horizons, check out these other super helpful tutorials…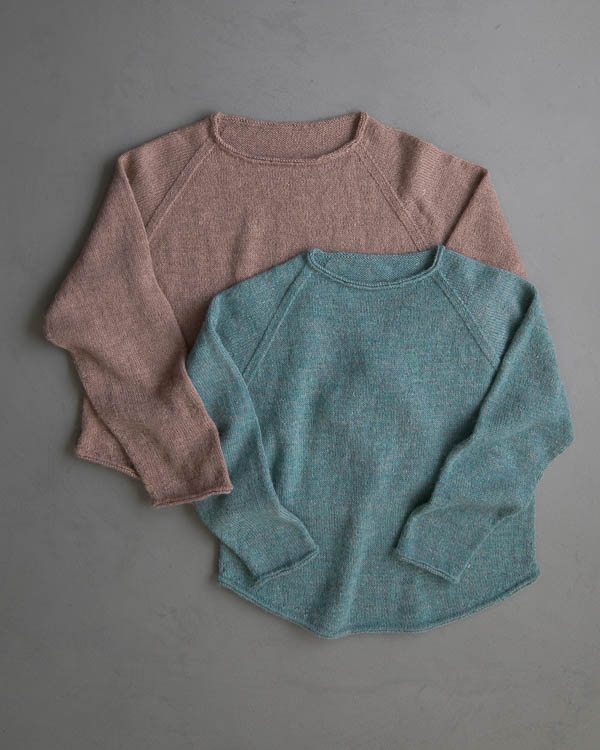 What Is Ease?
Ease is the way we explain how a garment fits. When we talk about the ease of commercially made garments, we usually use words like oversized, loose, relaxed, tight, and fitted. In the world of hand-made clothing, we have our own jargon: positive ease, zero ease, and negative ease.
Positive Ease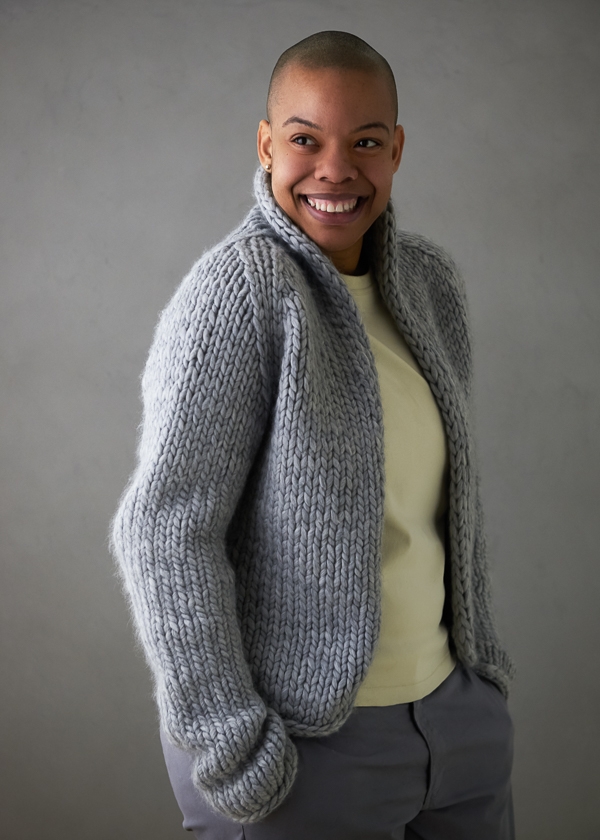 Most sweaters we encounter, whether we knit them ourselves or buy them at a shop, have positive ease. What this means is that the finished dimensions of the garment are larger than the measurements of the person who wears it. Positive ease provides us with a little extra fabric, the space to move in our clothing, and even a little room to grow! How much room depends on the amount of ease. A classic fit is usually two to four inches of ease, while some designs might suggest a lot more for a very relaxed fit. Note that, almost always, ease recommendations are based on the chest circumference of both the garment and the wearer.
Zero Ease
If you're looking for a form-fitting sweater, zero ease is your friend! With finished measurements that are equal to the wearer's body, these knits hug your shape. This might not suit all knitters or all garments, but zero ease has its time and place. A silky knit tee, a summer cardigan, or a cute cropped sweater are examples of garments where zero ease might be just right.
Negative Ease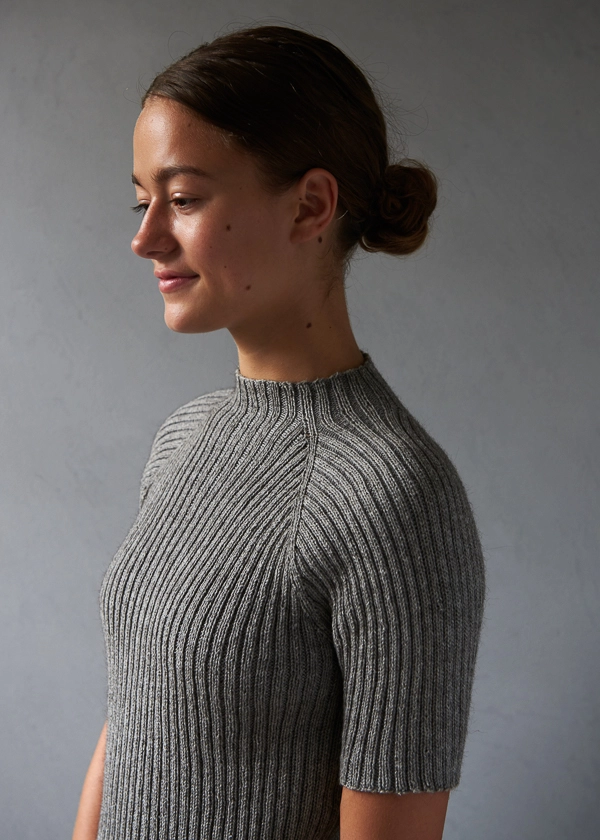 A garment has negative ease when it is meant to stretch when you put it on. A common example is a ribbed sweater, which is smaller off the body than on the body. Like sweaters with zero ease, negative-ease sweaters are form-fitting. Think about your favorite hat that is snug and warm around your head no matter how many times you take it on or off. That's the magic of negative ease!
Choosing Your Size
By the time a pattern is in your hands, chances are a lot of decisions have already been made about the ease and sizing. Designers often factor ease into their patterns according to how they would like the garment to fit, and they will explain the ease in the pattern sizing. Here's an example of how that might look…
Sizes: 38 (42, 46, 50) (54, 58, 62, 66)
To fit actual chest circumference of approximately 32–34 (36–38, 40–42, 44–46) (48–50, 52–54, 56–58, 60–62) inches with 4–6 inches of ease
Finished Chest Circumference: 38 (42, 46, 50)(54, 58, 62, 66) inches
And here's how you interpret that information…
First things first is to know the chest circumference of the person who will wear the sweater. You always take this measurement around the largest part of a person's chest. Next, you look for the range of "actual chest circumference" measurements that match the wearer's actual chest circumference. For example, a person with a 45-inch chest would fall in the 44- to 46-inch range, i.e. the fourth size: 50.
To understand why a 45-inch chest wears a 50-inch sweater, think ease! The ease in this example is between 4 and 6 inches, so for a 45-inch chest, the finished sweater will be 50 inches to allow for 5 inches of positive ease.
As you may already know, the beauty of knitting is that you get to decide for yourself how your garment will fit, regardless of the designer's intentions. A person with a 49-inch chest looking for a closer fit might also choose to knit the fourth size, but the ease would be just 1 inch.
Another Approach
Having trouble imagining how a sweater will fit? A great tip is to find a sweater in your closet that is about the same yarn-weight as the one you're about to knit and that fits how you want your new sweater to fit. Lay it flat, measure across the chest, double that number for the circumference, then knit the size that has the same final chest circumference as your sweater. This approach bypasses questions of actual measurements and ease, but we tend to use this method to double check the pattern's recommendations rather than as our sole guide. More data is always better!
Gauge
And finally, all of this preparation is for naught if you fail to carefully consider gauge. Nothing is worse than trying on a just-finished sweater to find it doesn't fit anything like you'd imagined. If you forget to swatch and check your gauge, what should have been a cozy cardigan can easily become uncomfortably snug or entirely too enormous. Let's explore how just a slight variance in gauge can go very wrong…
A knitter has a 50-inch chest and wants a sweater with zero ease. This sweater pattern has 250 stitches at the chest and the following specifications…
Gauge: 5 stitches per inch
Finished Chest Circumference: 50 inches (250 stitches divided by 5 stitches per inch = 50 inches)
What would happen if the knitter's gauge is just a little too tight? Let's say just a quarter of a stitch more per inch…
Gauge: 5.25 stitches per inch
Finished Chest Circumference: 47.6 inches (250 stitches divided by 5.25 stitches per inch = 47.6 inches)
And what if the knitter's gauge is too loose, giving them half a stitch less per inch?
Gauge: 4.5 stitches per inch
Finished Chest Circumference: 55.5 inches (250 stitches divided by 4.5 stitches per inch = 55.5 inches)
Now, what if the knitter's gauge is too loose for the pattern, but they like the hand and density of their swatch? How about making a smaller size? The question then becomes what number of stitches around the chest would give the knitter a 50-inch circumference at this new gauge?
Gauge: 4.5 stitches per inch
Number of Stitches at Chest: 225 stitches (4.5 stitches per inch x 50 inches, i.e. desired finished chest circumference = 225 stitches)
You would then find the size whose number of chest stitches is closest to 225 and follow that size. Note that, if there are length measurements in the pattern, consider following your actual size's instruction for that length. For example, if you fit a size 50 but are following instructions for a size 45, when the pattern says to knit for a certain number of inches to the underarms, you may want to follow the size 50's instruction. Confused about gauge? Our All About Gauge Tutorial has lots of answers!