Our new Gentle Giant yarn makes us think of all things dramatic, like immense stitches and voluminous folds of fabric. Last week we shared our Mountain Cowl, named after nature's idea of high drama, and this week we welcome its sister, our Mountain Capelet!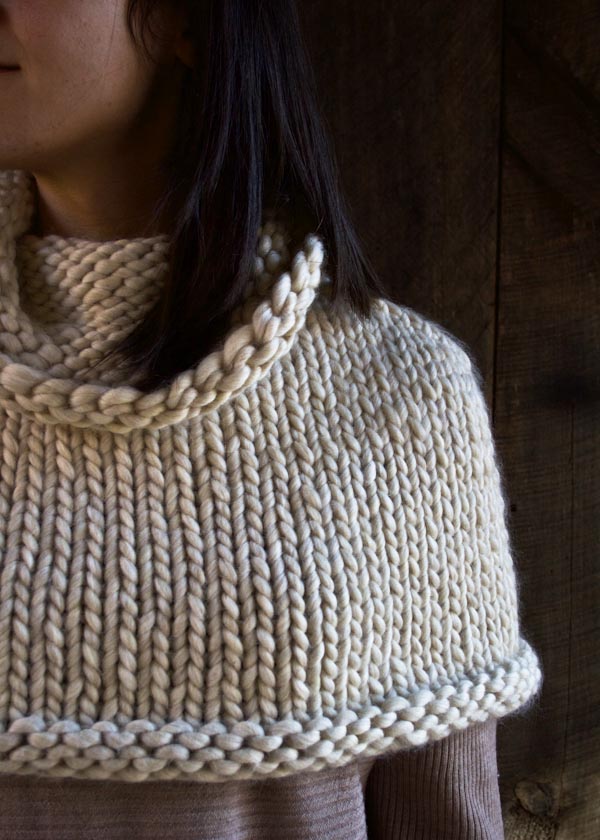 There's nothing fancy or fussy about knitting this Capelet, but luckily, there's also no rule that requires a prolonged battle with your knitting needles in order to make something beautiful and special. Have some fun!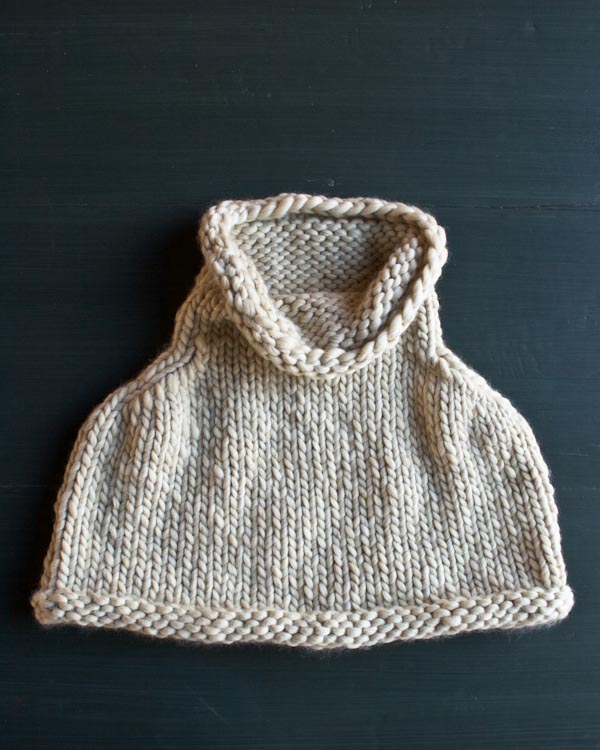 Once you've whipped it up, throw your Mountain Capelet on over a sweater in the fall or a coat in the winter. Dramatic? Definitely! -Whitney
Update: New Yarn + Weight
February 2017
This new version is in our brand new, super gorgeous Shepherdess Alpaca. We slightly adjusted the pattern to include more sizes and to have a more structured cowl neck, but it's just as easy and just as cozy as the original.
Designed by Purl Soho designer, Whitney Van Nes.
Share your progress and connect with the community by tagging your pics with #PurlSoho, #PurlSohoBusyHands, #PurlSohoMountainCapelet, and #PurlSohoGentleGiant. We can't wait to see what you make!
Materials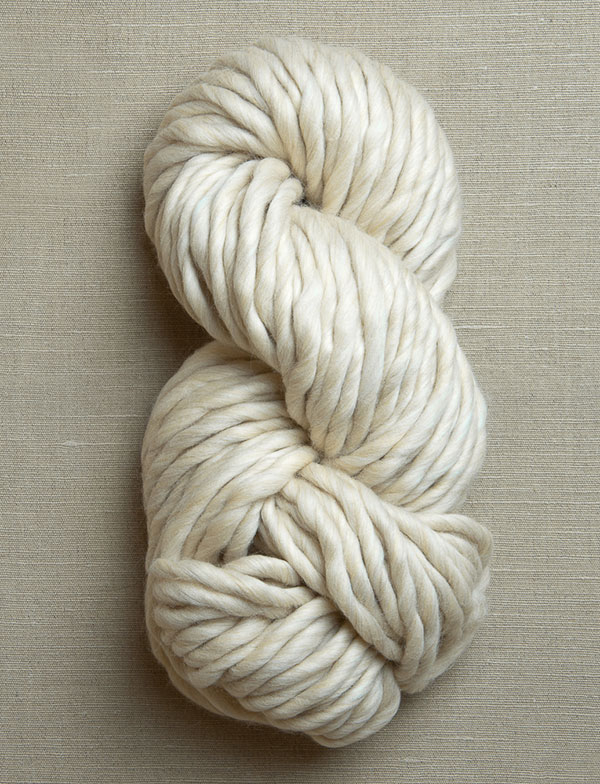 4 skeins of Purl Soho's Gentle Giant, 100% merino wool. Each skein is 48 yards/ 125 grams; approximately 192 yards required. We used the color White Peppercorn.
US 19 (15 mm), 24- and 32-inch circular needles
2 unique jumbo stitch markers (or scrap yarn)
Gauge
6 ¼ stitches = 4 inches
Size
One size fits many!
Finished circumference around bottom: Approximately 45 inches
Finished circumference around cowl: Approximately 24 inches
Finished height from bottom edge to bottom of cowl: 12 inches
Finished height from bottom edge to top of cowl: 20 inches
Note
Gentle Giant is the perfect yarn for wet splicing, aka spit splicing. If you've never given this technique a try, please visit our tutorial on the subject. You may find that it's your new best friend!
Pattern
Cast 70 stitches onto the longer circular needles. We used a basic Long Tail Cast On.
Place a marker and join to work in the round, being careful to not twist the stitches.
Purl 3 rounds.
Knit every round until piece measures 9 inches from the beginning rolled edge.
Next Round: K1, k2tog, k29, ssk, k1, place marker, k1, k2tog, knit to last 3 stitches, ssk, k1. [66 stitches]
Next Round: K1, k2tog, knit to 3 stitches before next marker, ssk, k1, slip marker, k1, k2tog, knit to last 3 stitches, ssk, k1. [4 stitches decreased]
Switching to the shorter circular needles when you need to…
Repeat the last round 6 more times, removing the second stitch marker as you knit the final round. [38 stitches]
Knit every round until piece measures 6 inches from the last decrease.
Purl 3 rounds.
Bind off loosely in purl stitch.
Weave in any remaining ends and block if desired.