Nothing is cozier than a mountain of Purl Soho's Gentle Giant! Our Mountain Cowl takes advantage of all this good feeling, wrapping its wearer in big, soft folds of 100% pure merino wool.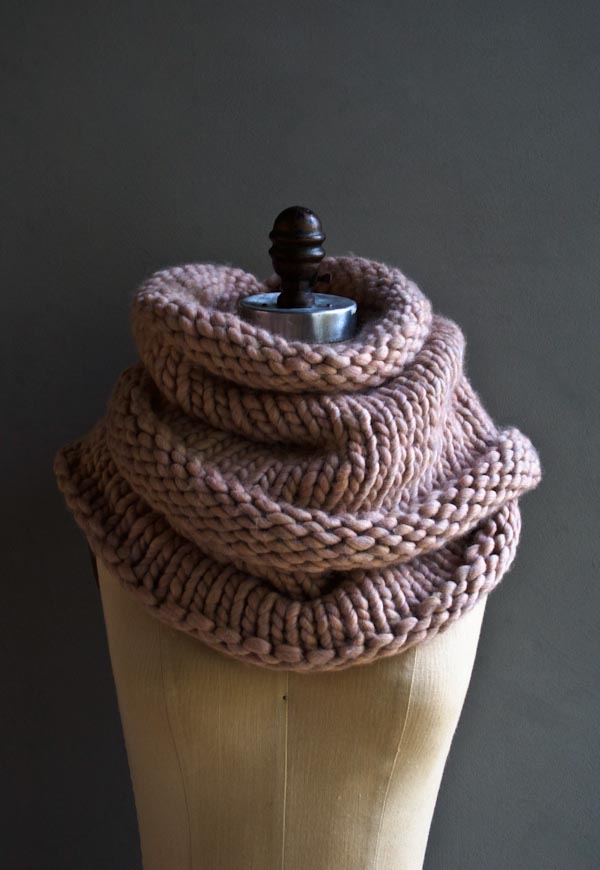 The construction is a simple stockinette loop, with reverse stockinette edges and a gently sloping decrease toward the top. And knit up on US 19 needles at a whopping 1 1/2 stitches to the inch, your Mountain Cowl will be done before you can say Kilimanjaro!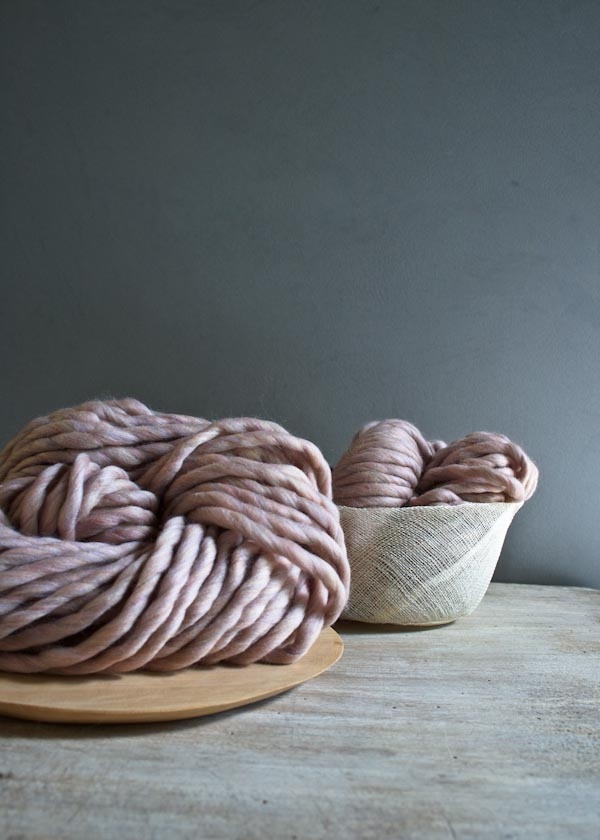 In Calico Pink, our cowl takes on the beauty of a sun soaked summit, a mountain peak as day yields to night. Gentle Giant's entire palette evokes this kind of mystery, from stormy Poseidon Green to gentle Winter Bark. Pick the one that speaks to you! -Joelle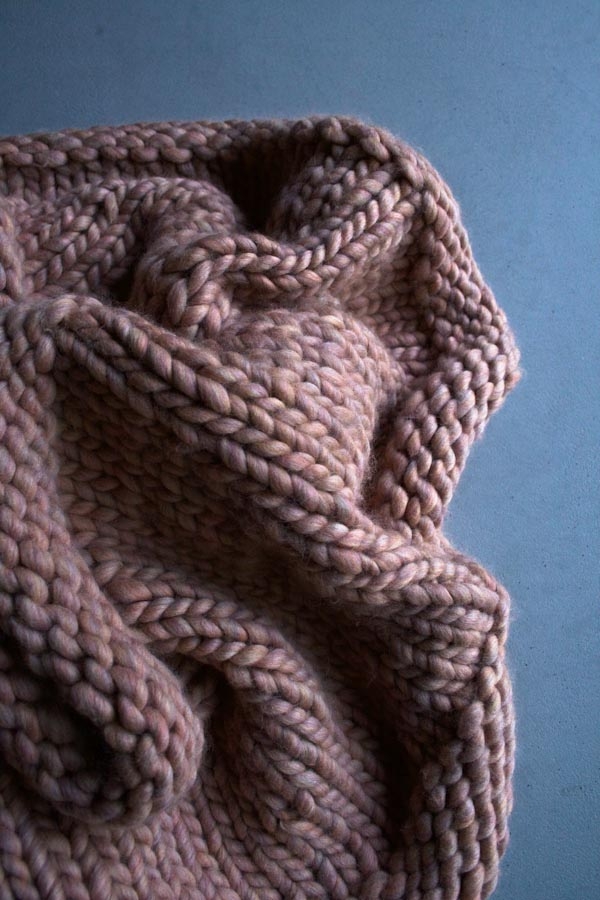 Designed by Purl Soho founder and co-owner, Joelle Hoverson.
Share your progress and connect with the community by tagging your pics with #PurlSoho, #PurlSohoBusyHands, #PurlSohoMountainCowl, and #PurlSohoGentleGiant. We can't wait to see what you make!
Materials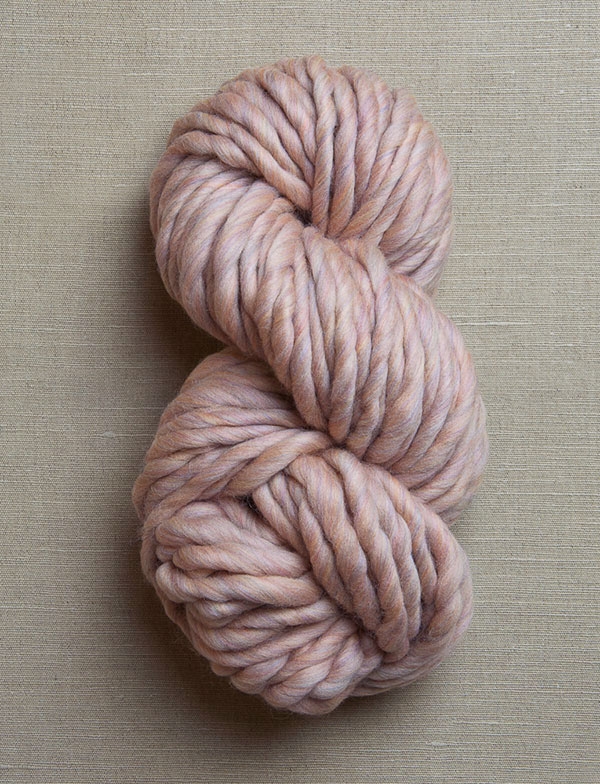 5 skeins of Purl Soho's Gentle Giant, 100% merino wool. Each skein is 48 yards/ 100 grams; approximately 240 yards required. This color is Calico Pink.
US 19 (15/16 mm), 32-inch circular needles
NOTE: We used 5 skeins, but it's possible you'll need one more. If you want to be sure you have enough, consider ordering an extra skein. If you don't end up needing it, you can return unwound yarn for a refund within 30 days of purchase, or within 6 months, for store credit. Our Return Policy has all the details!
Gauge
6 stitches = 4 inches in stockinette stitch
Size
Finished circumference at top: 53 inches
Finished circumference at bottom: 60 inches
Finished height: 15 inches (with edges unrolled)
Pattern
Cast on 90 stitches. We used a basic Long Tail Cast On.
Place a marker and join to work in the round, being to careful to not twist the stitches.
Purl every stitch for 6 rounds (or for approximately 3 inches, edge unrolled).
Knit every stitch for 2 inches.
Decrease Round: K2tog, knit to end of round. [1 stitch decreased]
Next Round: Knit.
Repeat last two rounds until 80 stitches remain.
Purl every stitch for 6 rounds (or for approximately 3 inches).
Bind of loosely, purlwise.
Weave in the ends and gently block. Done!
(Note: In the photo below the edges are lying flat because we'd just blocked the cowl, but with a little time and wear the edges will roll, like they do in the photo on the mannequin. Both ways are beautiful!)