Assortment Of Gemstone Beads Sale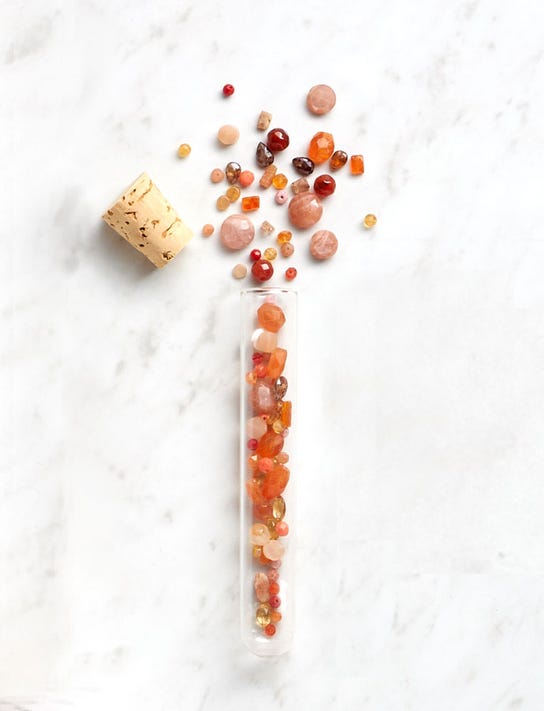 Assortment Of Gemstone Beads Sale
Description
Our Assortments Of Gemstone Beads celebrate earth's creations, delving into the beauty of topaz and opal, carnelian and moonstone, pearl and more. Each tube includes a collection of 80 gorgeous semi-precious beads in a range of sizes. Select your favorite palette to use with our Floating Gemstones Necklaces Pattern or dream up your own beautiful bead project. Available while supplies last, each glass tube is filled with a bounty of natural wonder!
All remaining inventory is 40% off, while supplies last!
You Might Also Like...
Our Floating Gemstones Necklace Pattern walks you through the steps of creating ephemeral beauties, from threading and spacing the beads to creating a braided loop closure. Click Add To Basket to purchase the printed pattern!