Linen Embroidery Thread Set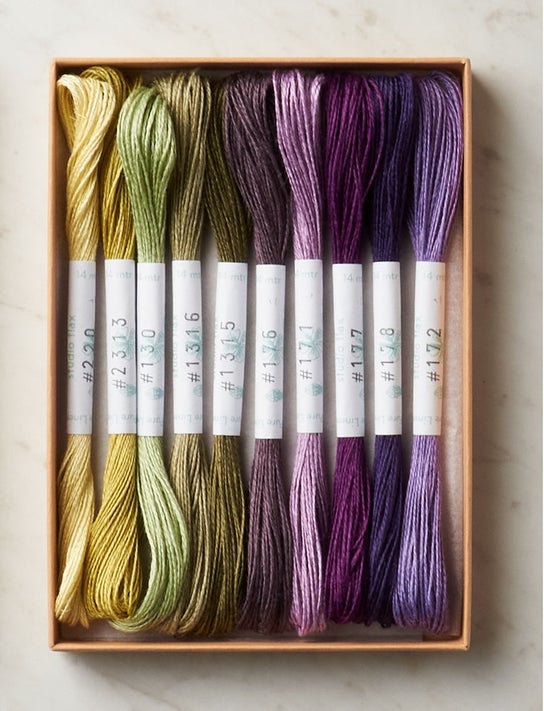 Linen Embroidery Thread Set
From Studio Flax and Purl Soho, this Linen Embroidery Thread is a beautiful replication of the vintage threads and colors created by the classic Swedish needlework supplier, Nordiska. In 100% linen, this thread creates lovely stitch definition in colors that absolutely glow! Each Linen Embroidery Thread Set includes ten 15-yard skeins in ten colors (which are not sold separately).
Note that these threads are not meant to be plied (tip: that's the difference between "threads" and "flosses"!). For best results, we recommend using a size 22 chenille needle and 15-20 inch lengths of thread. As you get to the end of each length, giving it a little twist or rubbing it with some beeswax will help keep the thread smooth. We also suggest using these threads with the gorgeous Swedish Embroidery Panels created by the Nordiska archive, Studio Flax, and Purl Soho... They're truly inspirational!
Product Details
Content

100% linen

Length

Each skein is 15.3 yards (14 meters)

Dimensions

Box measures 6.75 x 4.75 inches (17 x 12 cm)
You Might Also Like...
Swedish Embroidery Flora Glory Panel + Pattern