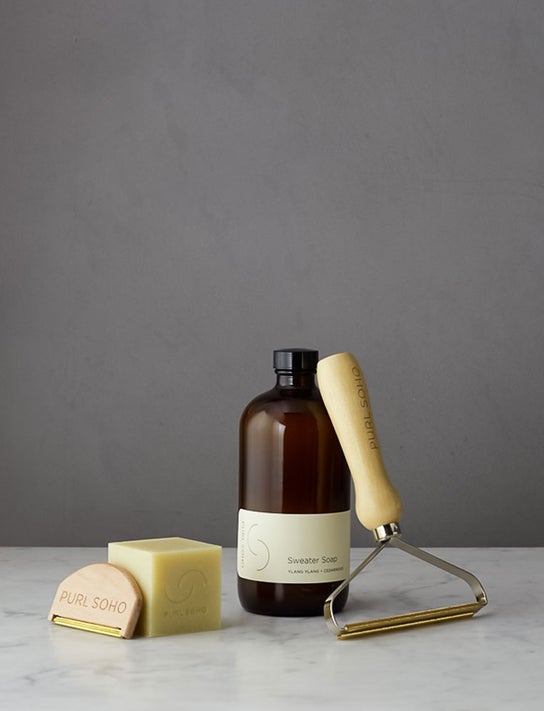 When so much effort and love go into every stitch, hand knits deserve extra tender care! Purl Soho's Wool Care Bundle includes all the soaps and groomers you need to gently treat your most precious hand knits and delicates. Inside a nice and sturdy cardboard box, you'll find...
Perfect for the knitters (and everyone else!) on your list!
You Might Also Like...
Made from 100% New Zealand wool, these Wool Dryer Balls soften your laundry, reduce static cling, and shorten drying time... Naturally! Click here to read more or click Add To Basket to add to your Wool Care Bundle!