Feeling blue? Not mopey, sad blue… Crisp, sailing-on-a-summer-breeze blue, the kind of blue that makes you cast on and never stop until it's time to bind off. Our reinvented Knit Four Points Baby Blanket in a new combo of uplifting ocean blues sure puts us in that mood!
Our Four Points Baby Blanket has lived through several incarnations: the original crocheted version, then the original knit version, a knit Super Soft Merino adaptation, and now another knit one in Linen Quill, this one dipping into our latest palette of rich and evocative colors.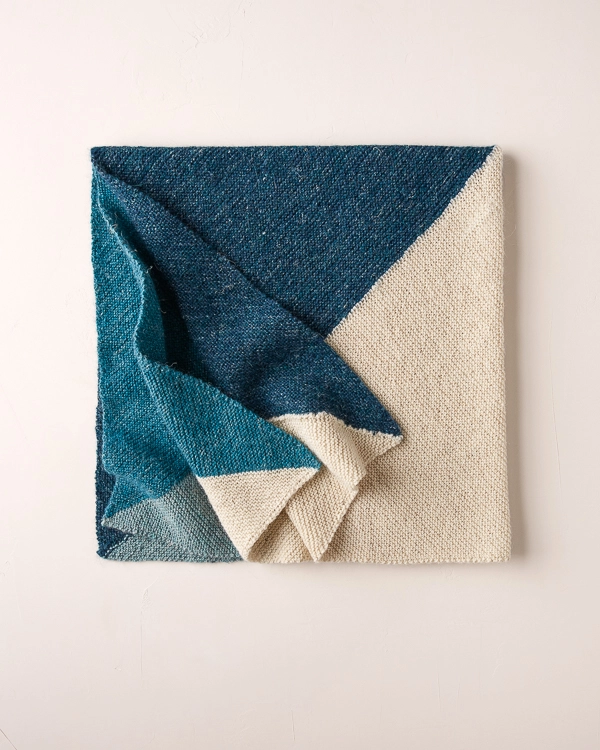 For either the knit or crocheted version, you'll need just a Four Points Baby Blanket In Linen Quill Bundle. There are ten color stories to choose from, four oldies-but-goodies and six newcomers. All include just four skeins of our wonderfully interesting and beautiful Linen Quill and all will inspire a mood!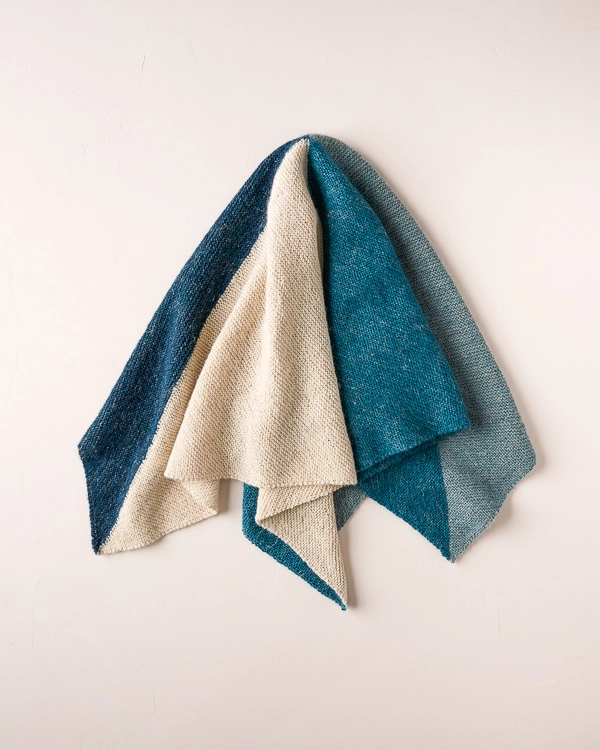 Share your progress and connect with the community by tagging your pics with #PurlSoho, #PurlSohoBusyHands, #PurlSohoFourPointsBabyBlanket, and #PurlSohoLinenQuill. We can't wait to see what you make!
Materials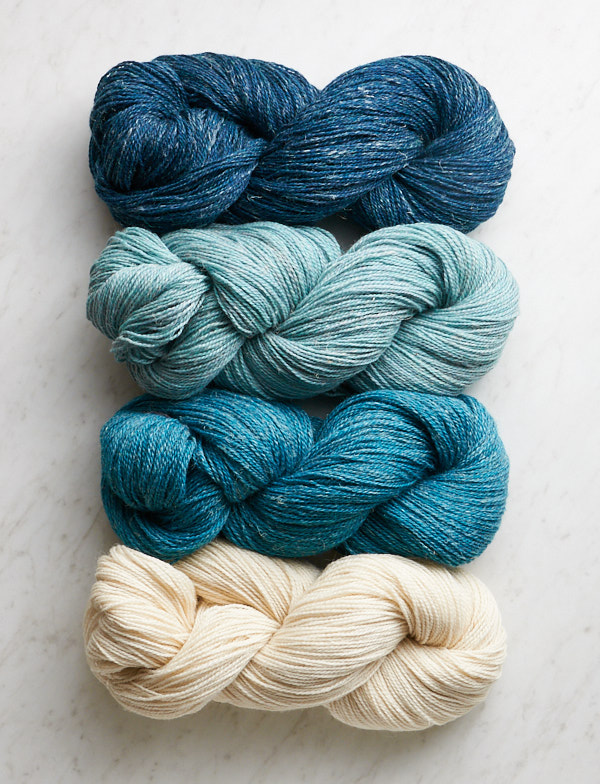 Our Four Points Baby Blanket in Linen Quill Bundle can be used for either this knit version or our crocheted version. It includes…
4 skeins of Purl Soho's Linen Quill, 50% fine highland wool, 35% alpaca, and 15% linen. Each skein is 439 yards/ 100 grams; approximately 396 yards required in Colors A-D. We used the palette Millpond, which includes one skein of each of the following…

Color A: High Tide
Color B: Vintage Celadon
Color C: True Turquoise
Color D: Pale Oats
You'll also need…
And here are five more new Four Points Baby Blanket in Linen Quill Bundles… Pick your favorite!
HYDRANGEA
Color A: Dark Iris; Color B: Crocus Bud; Color C: Oatmeal Gray; Color D: Purple Smoke
WINTERBERRY
Color A: Lychee Pink; Color B: Kiln Red; Color C: Pale Oats; Color D: Chestnut Red
SOAP
Color A: Honey Pink; Color B: Wheat Flour; Color C: Peony Pink; Color D: Rose Granite
MOUNTAINTOP
Color A: Pale Oats; Color B: Fresh Nutmeg; Color C: Lavender Opal; Color D: Peach Stone
BIRCH
Color A: Juniper Green; Color B: Salt + Pepper; Color C: Pale Oats; Color D: Stonewall Gray
Gauge
26 stitches = 4 inches in garter stitch
Size
Finished Dimensions: Approximately 36 x 36 inches
Pattern
For the free pattern, please visit our original Knit Four Points Blanket story! Or if you'd like to try the crocheted version, find the free pattern here!