Introducing our very first hand-dyed yarn, Posy and its partner, Pocket Posy! Like a cutting garden in full bloom, including the odd little shower and glittering blue-backed beetle, Posy and Pocket Posy are seedlings for the imagination.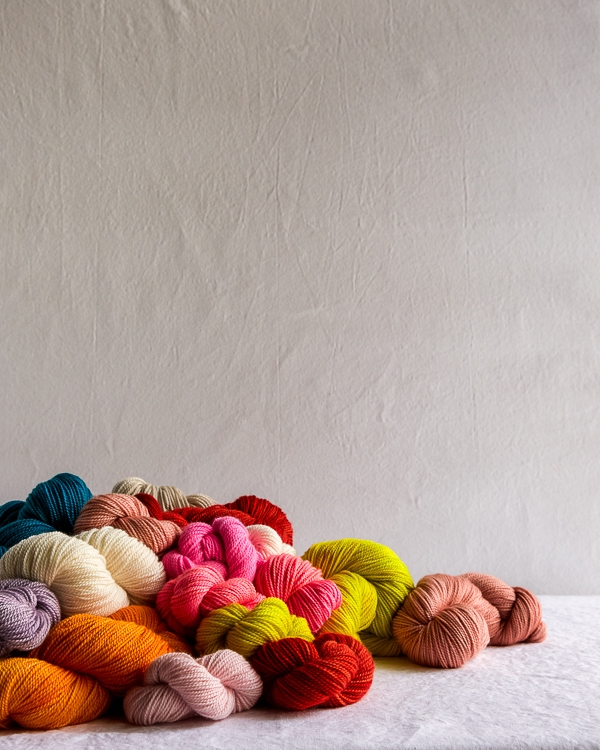 One-hundred-gram Posy is big sibling to Pocket Posy, which is the same yarn in a more diminutive 25-gram skein. Both are a super soft blend of 75% superwash merino, 15% cashmere, and 10% nylon. These yarns are machine washable, durable for socks and anything else hard working, and wonderfully soft for the baby in all of us.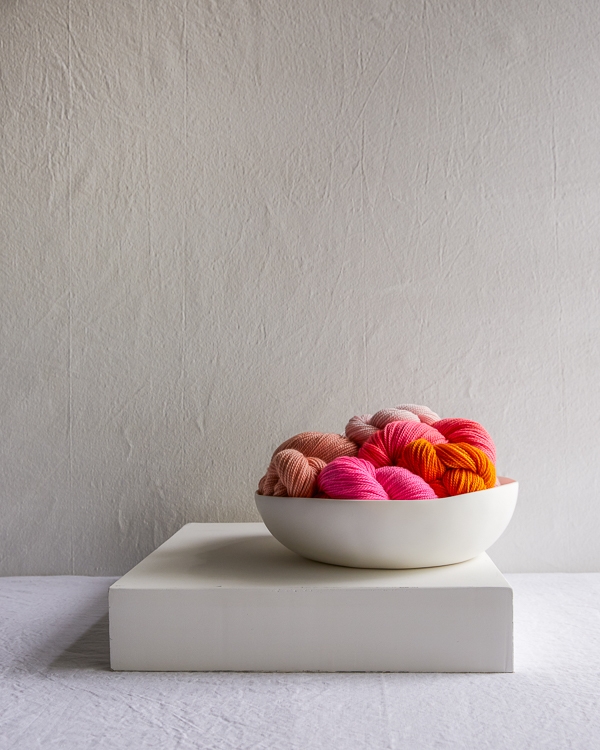 A fingering weight, they knit up at a gauge of  7 to 8 1/2 stitches per inch on US sized 00 to 3 needles. Great for sock knitting, you'll need just one skein of Posy for a pair (plus some Pocket Posies for all those bits of color that make hand-knit socks so fun). Posy is also a wonderful weight for year-round sweaters, baby gear, hats, mittens, and, doubled, squishy, cozy, amazing blankets!

The entire bouquet of eighteen Posy and Pocket Posy colors is beautifully hand dyed in Peru, each skein a subtle play of shades and all inspired by the details and revelations of a flower bed.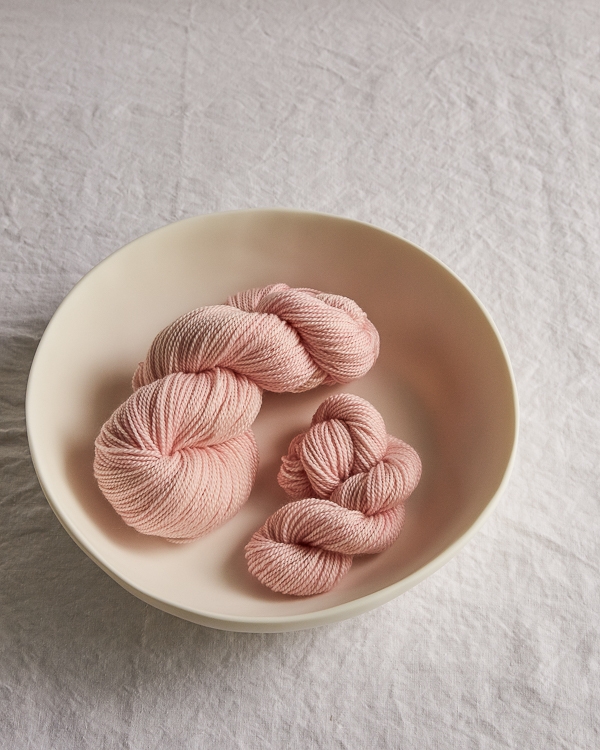 Pink Nectar, above, is the sweet juice of a flower, a peaceful, gentle pink, lovely for a timeless baby sweater or blanket.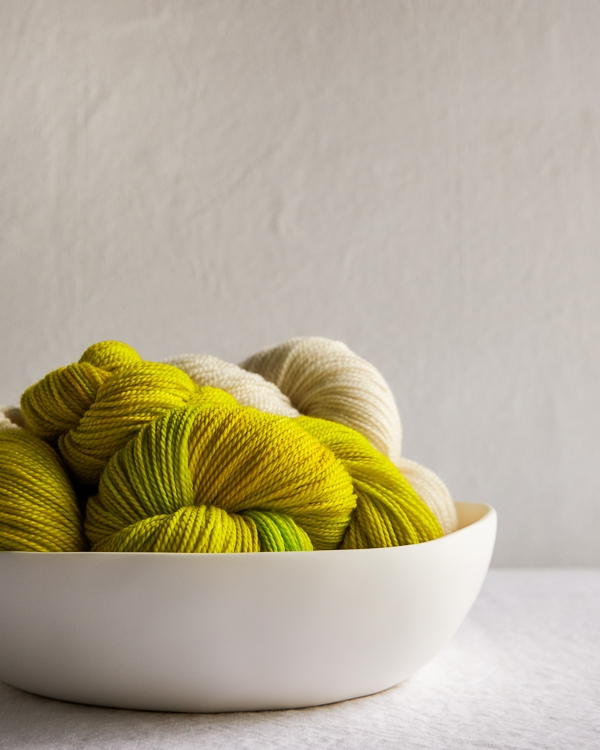 Sour Gooseberry is an extra special hand-dye with distinct streaks of lemon-lime hues, so tangy your mouth waters.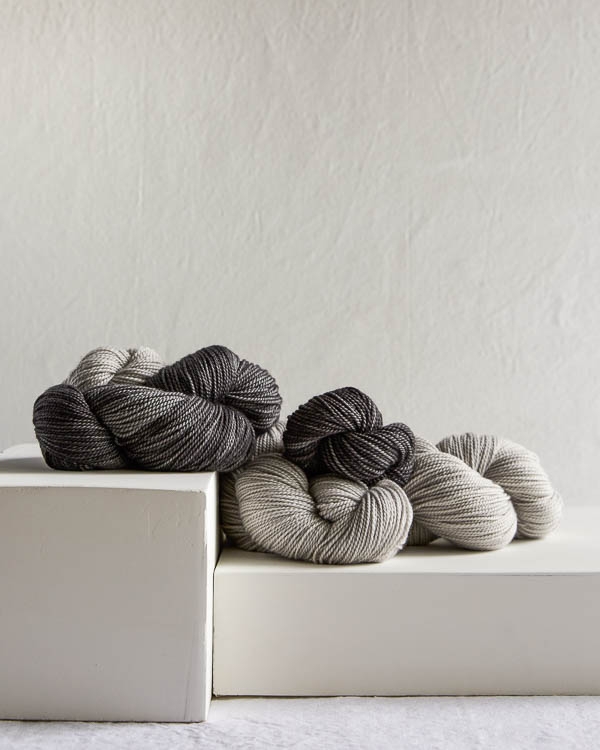 And because every country garden faces a few breezes and rain clouds every now and then, Weathervane Gray and Drizzle Gray bring grace and elegance and make beautiful backdrops to pops of Pocket Posy color.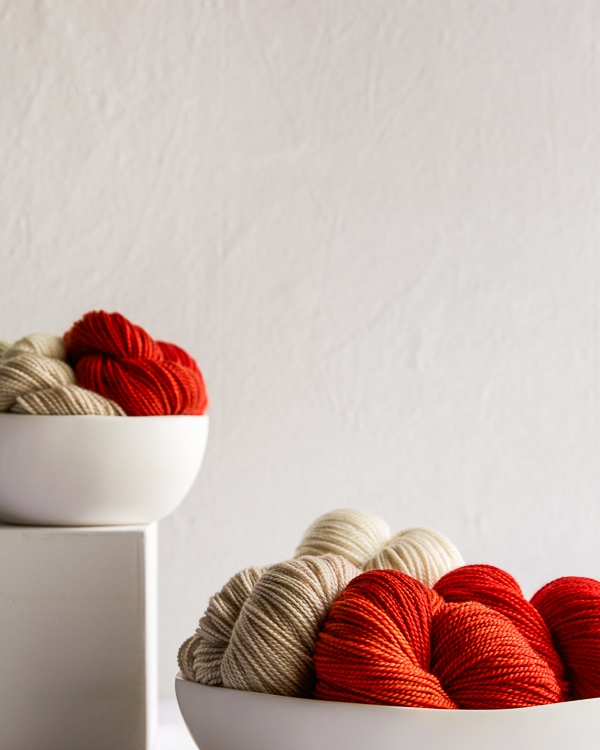 Mourning Dove, captured here with Heirloom White (peeking out the back), is as soft and dreamy as its namesake's coo. It's a wonderful, warm neutral to offset more fiery colors, like Chili Pepper and Maple Wood.
Deep and enigmatic Black Cherry's hand-dyed vicissitudes add a curious depth to your knits, perfect for an understated-but-never-boring pair of socks. Couple it with a Pocket Posy in Azalea Glow to add a burst of color to the heels, toes, or cuffs.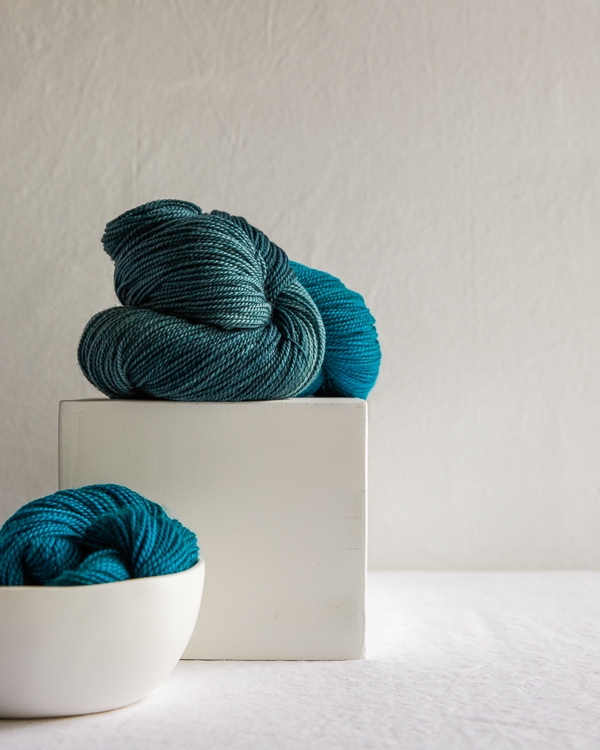 When night falls and the moon casts her blue glow on our garden, Beetle Blue and Teal Twilight take center stage. These juicy blues are decidedly sophisticated and mysterious, serene and beguiling.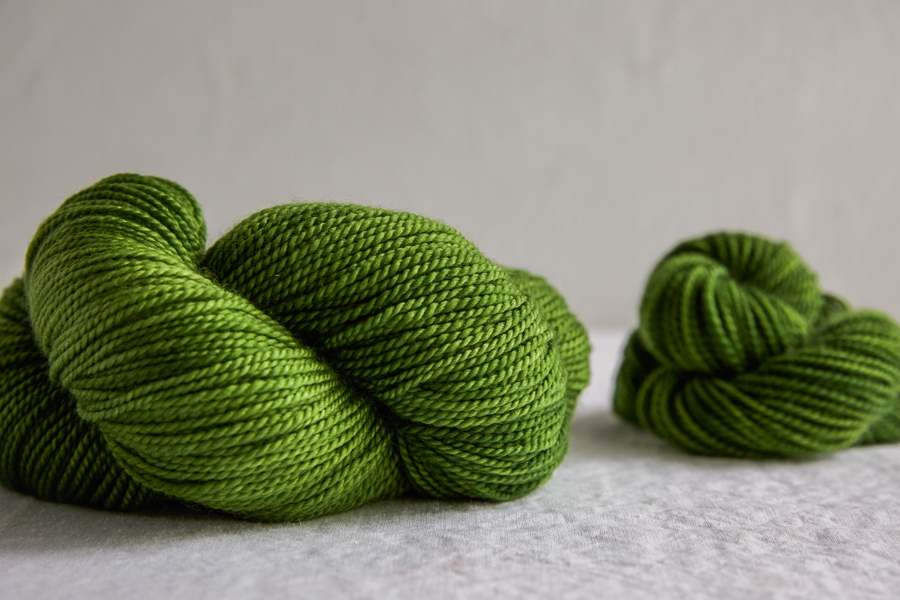 And of course, no natural world is complete without a crisp Fern Green. We love its clarity and fresh after-the-rain optimism!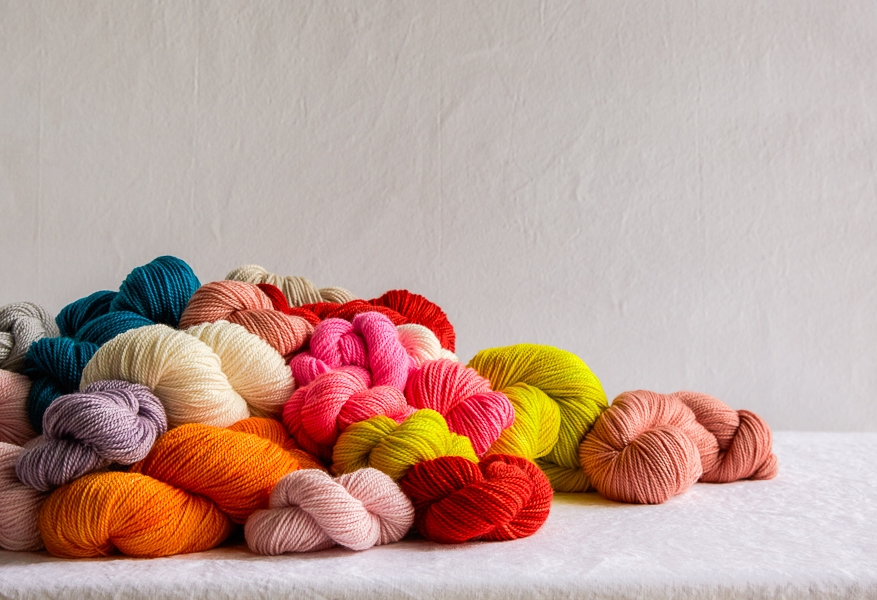 Want to dive right into this bounty of color? Get started with the free pattern for our Muhuroosa Blanket! An extraordinary ode to Muhu's knitting tradition, we were inspired by this Estonian island's infectious love of color and can't think of a better way to explore our new Posy and Pocket Posy collections!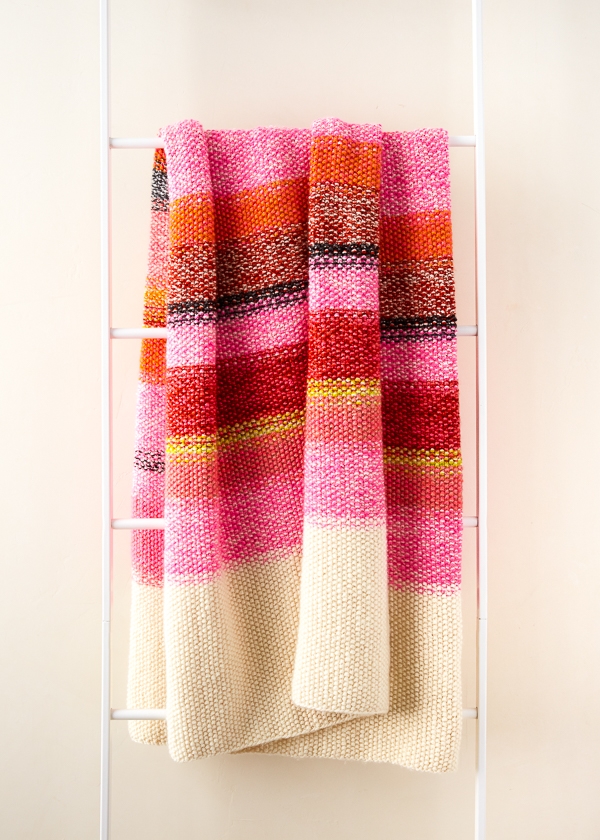 And finally, enjoy a good browse of these new yarns! For Posy, click here, and for Pocket Posy, here, and create your own bouquet!